It's Fiji summer and what better way to celebrate than a diving holiday with more money in your pockets. Be 1 of the first 20 guests to book Fiji (and pay in full) in any calendar month and you will qualify for a 5% discount. So act now and save $$$!
Fiji's diving needs no introduction to the diving community as it's well-known for the variety of dive attractions on offer. Pelagic action, a variety of sharks, barrier reefs and wall diving ensures that the 'Soft Coral Capital of the World' remains on the wish-list of many a diver.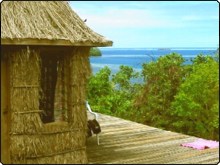 The choice of how you want to experience Fiji diving is varied.
If you prefer to intersperse your diving adventures with swaying palm trees and white sandy beaches, then one of Fiji's idyllic resorts might be for you. With these huge savings there's no doubt that the price certainly is.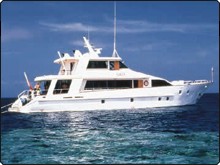 Or if you choose to explore the more distant treasures of Fiji's marine life, then a luxurious liveaboard with diving to fill your days, will be the choice to make.
With these savings it will be a pleasure:
Whether you're looking for a resort or liveaboard holiday, choose from our line-up of Fiji diving holiday options and if you're in the first 20 to book then we give you 5% discount off your selected holiday!
Keep up to date with Dive The World's latest Fiji special offers here:
Latest Fiji Special Offers
Book your Fiji diving holiday resort or liveaboard now by calling Dive The World on +66 (0)94 582 7973 / (0)83 505 7794 or you could send us an email.