September is celebration month in Belize. In true Caribbean style, the partying starts in late August and continues until the end of September.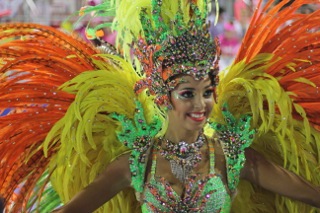 Carnival celebrations kick off on St. George's Caye Day, the 10th of September. This date marks the victory of the short battle back in 1798 between the Mexican invading forces that intended to assert Spanish claims over present day Belize. Independence day is also celebrated in the same month. On the 21st September 1981, Belize was declared an independent nation and was no longer a British Crown Colony.
Belizeans love a good party, not that any encouragement is needed for this diverse and spirited nation. Carnival and Independence Day provides extra special reasons to sing, dance, eat delicious food from a variety of local food stalls and hold vibrant parades in celebration of their multi-cultural society.
This small nation is no bigger than Israel yet it packs a punch. It has created its own spin from Latin American and Caribbean influences while seamlessly integrating its diverse cultures of Belizean, Creole, Mestizo, Garifuna and Maya. Belize is sandwiched between Mexico (north-northwest), Guatemala (south-southwest) and the Caribbean Sea on their eastern shore.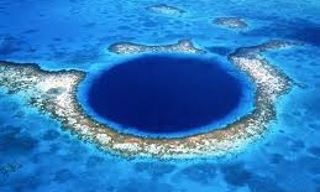 Here all travellers' interests can be met. From museum visits, enjoying local delicacies (apparently the gibnut is delicious), forays into the jungle, excursions to ancient archaeological Maya sites, adventure activities (such as zip-lining, rappelling down waterfalls or exploring caves) and of course with such a long coastline beach activities and exploring the world under the sea is a must.
Belize is home to the world famous Blue Hole. Diving this acclaimed site is a must for many divers, however if this is not your cup of tea, the world's second largest Barrier Reef offers a variety of spectacular diving opportunities for scuba enthusiasts.
Diving in Belize can be divided into three main areas. Lighthouse Reef, Turneffe Reef Atoll, and Ambergris Caye. Diving is year round, with February and March being the driest months and August through October the 'wet season', the more likely period for hurricanes. This August Belize unfortunately experienced Hurricane Earl. All our resorts have either reported no closures and are fully operational, only a few will close for a short time in order to make repairs.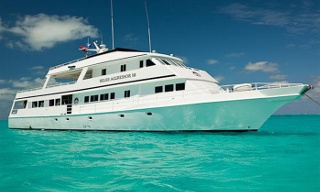 The good news is that all our Belizean resort and liveaboard personal are all well and looking forward to welcoming loyal customers. Magical images of calm seas and spectacular coral life adorn many of our resorts' Facebook pages. Book your liveaboard or resort holiday now and celebrate your confirmed Caribbean diving vacation!
Contact Dive The World right away on +66 (0)94 582 7973 / (0)83 505 7794 or send us an email.