Few hobbies in life involve travelling to some of the world's most beautiful destinations and communing with nature in such an amazing way as scuba diving. Entering the underwater realm means being transported to a whole new world, vastly different from the one we inhabit in our normal lives. It is hard to worry about quarterly business results when you are eye-balling an intelligent octopus, swimming in a school of hammerhead sharks, or finning along a reef wall riotously coloured with sponges and sea fans and schools of fish darting all around you.
For some the idea of a vacation is to lie on a beach doing nothing but looking at the sea. For scuba divers all the fun lies in the sea. Whether staying at a resort and accessing sites from shore or by dive boat, or enjoying the comfort and convenience of a splendid liveaboard yacht, divers often want to spend as much time as they can hanging out with the marine life. The world is full of amazing scuba diving destinations.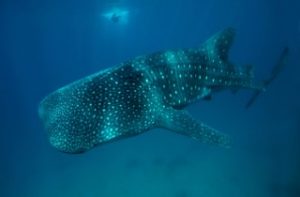 The whale shark is the world's largest fish, capable of reaching 20 metres in length and living for over a century. They do however, grow slowly and reach maturity quite late (25–30 years old). This is one of the reasons why they are, and have been, subject to...
read more