The Cayman Islands are a British Overseas Territory made up of 3 islands – Grand Cayman, Little Cayman and Cayman Brac. It is located south of Cuba and north-east of Honduras. Although it is now best known as a tax haven, some 2.5 million tourists visit the islands each year, mostly cruise-ship passengers who spend a few hours shopping, sunbathing or swimming with stingrays.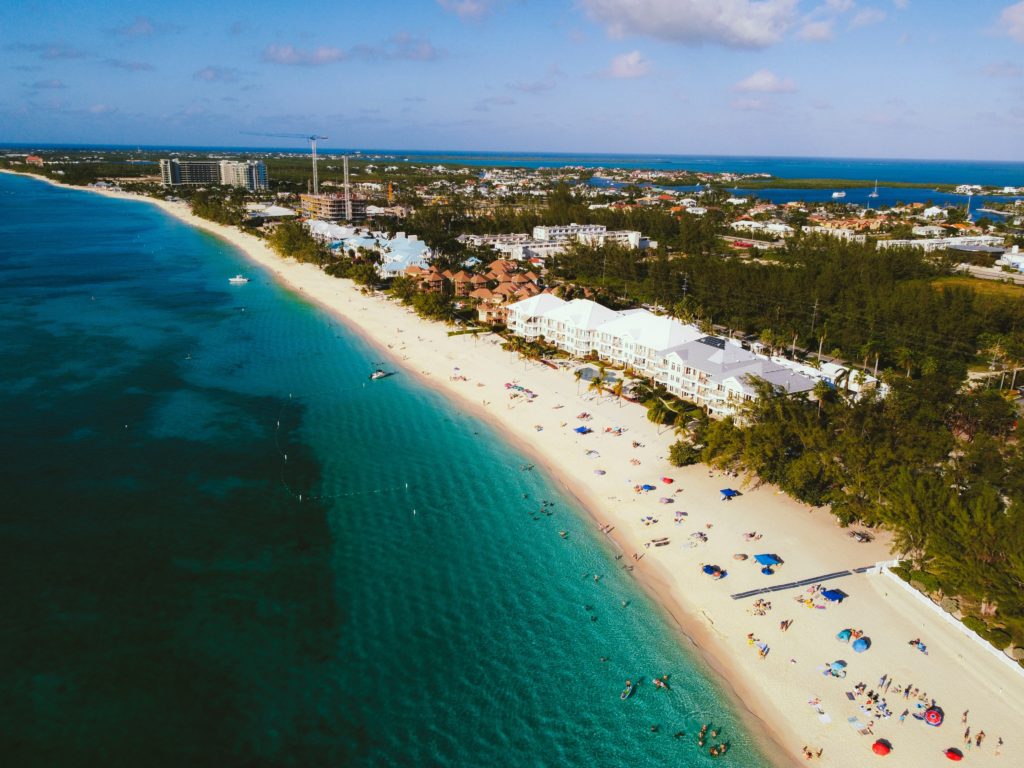 However, the Caymans offer so much more, with lush forests, diverse birdlife, intriguing cave systems, pristine stretches of beach. Seven Mile Beach was awarded the world's top vacation beach by the US-based News & World Report. And in places Bodden Town, East End and Cayman Brac, you will sample the warm hospitality, cosmopolitan atmosphere, and local culture of the Cayman people.
And beneath the waves the amazing reef walls and accessible shipwrecks can be enjoyed by for scuba divers all year round. In fact, the Cayman islands have 365 dive sites to explore – one for each day of the year. Typical of the Cayman islands, the water is endlessly clear and warm, and a great place to encounter Caribbean reef sharks, nurse sharks, stingrays, spotted eagle rays, and turtles, as well as plenty of bigger fish such as barracuda and tarpon. The macro life is among the best in the Caribbean, and the reefs are home to a variety of crustaceans yellow-head jawfish, spotted drums, trunkfish and Caribbean reef squid.
The Caymans are also known as being an extremely safe place to travel, which helps contribute to the tourism industry generating over 17% of the GDP. The number of international tourist arrivals puts it in the top 10 most popular choices in the Caribbean. However, once the COVID pandemic arrived, things changed dramatically. The first case was confirmed on 12 March 2020, and the patient also became the first death 2 days later. Efforts to prevent widespread community transmission were made by the government, and sea borders were closed to all cruise ships and yacht traffic from 16 March. Airports followed shortly after on 22 March, with the exception of repatriation flights, trade and emergency flights. Returning travellers and anyone displaying symptoms were required to self-isolate for 14 days, and later on to quarantine at a government-run facility. These rules were imposed with harsh prison sentences for offenders.
By August of 2020, community transmission had been eliminated, and most restrictions were dropped. A second death occurred in November 2020, and it wasn't until November 2021 that more regular deaths and cases began occur. To date there have been 22,000 cases and just 27 deaths, making it one of the least effected territories in the world (ranked 172 in list of nations with the worst death rate). Almost 90% of the population have been "fully vaccinated", yet this did not prevent the huge spike in cases from November 2021, showing the vaccines to be largely worthless in preventing transmission.
Finally, on 21 March 2022 the Cayman Islands re-introduced cruise tourism – one of the slowest in the Caribbean to do so. Following this, on 8 April 2022, Phase 5 of the new regulations now permit any vaccinated person to travel to the Cayman Islands without being subject to quarantine on arrival. Unvaccinated travelers are allowed to enter, but with 7 days quarantine. For more information on the latest entry rules, visit: Cayman Islands Government website – re-opening plan

.
Our liveaboard cruises in the Cayman Islands are set to resume in July 2022, so why not become one of the first to experience these famous tropical waters of the Caribbean once again?