Myanmar (also known as Burma) is a South East Asian country, bordered by Thailand, Laos, Tibet, India and Bangladesh, with the Andaman Sea lapping its long western coastline. From the snow-covered rugged Himalayas in the north to the pristine deep blue waters of the Mergui Archipelago in the south, the country is a natural and cultural wonder. There are huge forested regions, great mountain ranges, wide flood plains, rivers and lakes, cave systems, beaches, islands and coral reefs.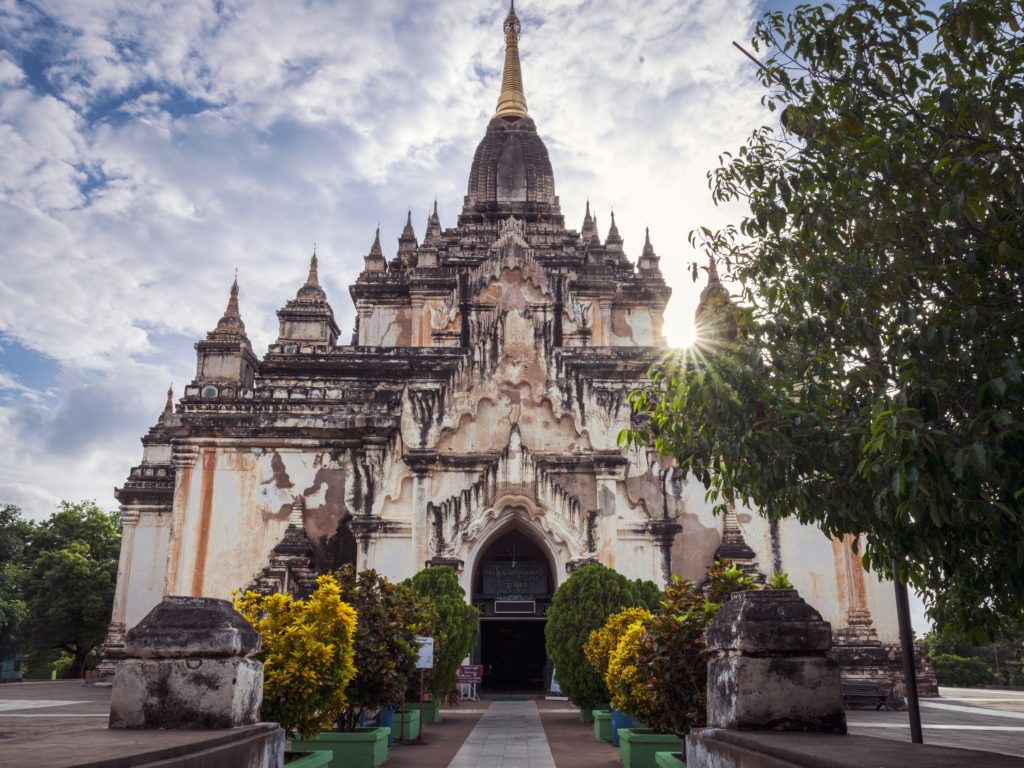 But perhaps its greatest national treasure is its cultural heritage. Yangon, Bagan, and Mandalay are all intriguing destinations for the intrepid traveler. These names evoke legends of ancient empires and civilisations, and a rich colonial past. They are packed full of impressive monuments and ruins. And let's not forget the 135 different tribal groups which all form part of Myanmar's rich cultural tapestry.
For long a parish state due to its (now ex-) ruling military junta, Myanmar now has a fledgling tourist industry, which mostly remains to be developed. In 2012 tourist arrivals passed 1.000.000 for the first time (mostly Chinese, Thai and Japanese), yet these numbers are dwarfed by its neighbours.in 2019, tourism contributed 6.7% to GDP and advocacy groups encourage tourism as a means to financially assist some of the extremely poor sectors of society.
However, the first confirmed case of COVID-19 on 23 March 2020 put an end to any thoughts of further growth in the short term. Although the country acted quickly to end all international flights by 29 March, and large cities erected road blocks to prevent road travel in April 2020, it experienced one of the worst outbreaks in Southeast Asia. At that time, the United Nations expressed concern that Myanmar would be unable to cope with the pandemic due to its weak healthcare infrastructure following over 6 decades of inept military rule. By September 2020, the capital city Yangon was in lockdown.
In January 2021, Myanmar became one of the first countries in SE Asia to begin a vaccination rollout, but the country experienced a coup in 2021, plunging it in to a yet deeper crisis. This lead to record spikes in case and death numbers in July 2021. Vietnam was quick to lend health support, and later India and China donated large numbers of vaccines. To date the official statistics show that Myanmar has reported 615,000 COVID cases and 19,000 deaths, ranking it nr 141 in the list of countries with the worst death rate. However, excess deaths show this number to be hopelessly understated, and deaths are nearer 86,500. Despite the early start, vaccine take up has been very slow, with only 43% being "fully vaccinated".
The new military junta announced plans to re-open borders on 17 April 2022 but many humanitarian organisations have called for travel boycotts to protest the alleged systematic brutality of the security forces against the Burmese people. Current rules permit only "fully vaccinated" travelers to enter the country, and there are further regulations such as the need to purchase Myanma Insurance to cover potential quarantine costs should your COVID test result turn out to be positive. Further information on current entry requirements can be found on the UK GOV website

.
The diving in Myanmar is thought by most experienced scuba divers to be superior to that of Thailand. The Mergui Archipelago is a vast and remote area and you are very unlikely to see any other dive boats at the dive sites. The reefs tend to be in better health than those in Thailand, and the diversity of marine life is also much better, including better chances to see interesting critters such as frogfish, ghostpipefish, squat lobsters and other crustaceans. Sharks and rays are also present. There is a greater variety of topography as well, including several tunnels and caves, walls, rocky outcrops, sloping fringing reefs, as well as oceanic banks. Burma may be a little more difficult to get to than Thailand, but the rewards are there for discerning divers who are willing to make the extra effort to visit.
It is thought that liveaboard cruises in Myanmar will resume in 2022-23 season. Cruises are usually 5-7 nights in duration and operate out of the Thai port and border town of Ranong.