As everyone knows, Egypt has been going through a period of civil upheaval, a popular uprising. However it is always difficult to appreciate what facts are like on the ground. Modern news media often does little to reflect the actual experience and truth.
We thought we would share with you a few words from one of our operators in Hurghada:
Dear friends, guests, dive clubs and tour operators,
Now it is time again to inform you about the events here in Egypt. It is quiet. It's too quiet, only a few tourists here are enjoying their holidays. Many hotels and shops are closed.
There are situations that drive tears of emotion in your eyes. Sorry, that you don't receive some of these pictures, because for the TV channels they are not spectacular enough.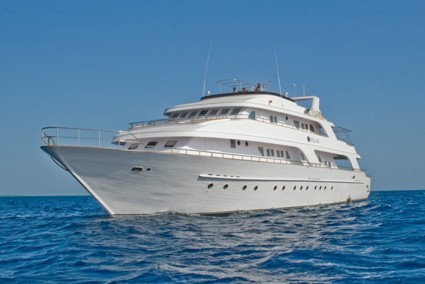 After President Mubarak's finally "understanding" and his resignation was announced, thousands came to Tahrir Square in Cairo the next morning , armed with brooms and sweeping devices. There was swept, scrubbed and polished until the place was clean. There were beautiful pictures – people were hugging each other – known or unknown!
….I could continue a long time now . To make it short, there is movement in the country, positive movement. Only you as our guests, is missing. We want to assure you again that you can come without worry to us, even if the Foreign Office still advises to come not to Egypt. Even the airlines are increasing the planes again.
The Egyptian people are sweet, friendly and patient people… Well done, we are proud of all the parties who have been there on the Tahrir Square for many days, and everywhere else endured, have cared for each other and looked after. A very, very bitter aftertaste are the 350 people who gave their lives in the fight against injustice and corruption. We would like to remember them.

If you wish to visit Egypt now, there are, as you can imagine, some very attractive discount deals available. See here for Red Sea Special Offers
Do you want to book a Red Sea diving holiday that will satisfy your soul? Contact Dive The World to enquire about the Red Sea. You could send us an email or call on us on +66 (0)94 582 7973 / (0)83 505 7794 today.