March 8th and 9th saw Dive The World exhibiting at the London International Dive Show 2008 at the Excel Centre in the Docklands area of London.
It was great for us to meet so many divers and to talk to them about Dive The World and our services. We encountered the full range of folk from grannies whose enthusiasm knows no bounds to grumpy die-hard UK divers who believe warm, clear water is only good for making tea.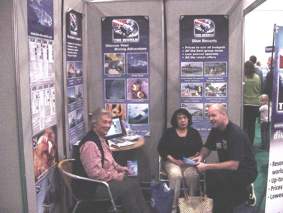 There are almost no lengths we won't go to for our customers. Why! We would even walk through fire! Well this was almost put to the test as the hotel we were staying in went up in smoke, what was to become known as The Combustible House Hotel.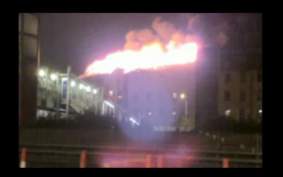 Beef, asleep at the time managed to escape with our laptops intact but there was considerable damage and we heard that DAN lost a fair amount of belongings. It was said that the fire was caused by someone leaving on a set of hair straighteners…so that absolves us then!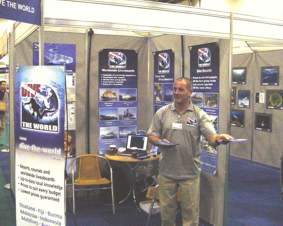 All in all the show was a great success and we look forward to returning again although Boot and DEMA are both within our radar as our range of products and customer base continue to grow.
Here you can see more of the LIDS offers we were advertising many of which are valid for a considerable length of time: LIDS 2008 Offers