Top Pacific Island destination Fiji is in the news again, and for all the right reasons. Since the Fijian dollar was devalued by 20% in April, bringing it on par with Australian and New Zealand dollars, the cost of holidaying in Fiji has come tumbling down.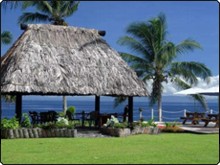 Fiji is affordable and in demand again, as is evident from a record amount of hits on the Tourism Fiji website last month.
Thanks in part to the news spreading via marketing of the Fiji Me campaign, which was featured on the National Geographic Channel amongst other media.
Airlines with their fingers on the pulse are scrambling to add more capacity on the their respective routes. Fiji Airways are offering sales from various destinations to Fiji, Virgin Blue also running specials, have applied for more capacity on the route and from the US, Continental Airlines will start operating a twice-weekly route from Honolulu to Fiji.  The result is a significantly more accessible Fijian holiday, even for more budget-minded travelers.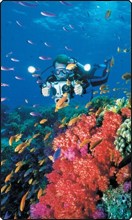 Now you too can have that holiday in the South Pacific paradise of Fiji, the region's premier diving destination. We rate Fiji very highly.  Previously people perceived it as an expensive choice, but as you can see it really isn't. Compared with other South Pacific islands it represents outstanding value for money.
Act now – start by checking out our Fiji Specials section and then contact Dive The World to secure your diving holiday in paradise.
To contact Dive The World, send us an email or call us on +66 (0)83 505 7794.
Note: All prices quoted are per diver sharing and subject to currency fluctuations. Special offers apply to new bookings only.