Last updated: 18 July 2011
Save up to US$ 111 per diver!
Are you ready for the Thailand diving season? If you plan to be in Phuket, then remember to visit Dive The World Thailand's Dive Centre for fabulous Phuket day trip diving and PADI Diver Courses. Keep an eye on this page to keep updated on the latest package deals and special offers.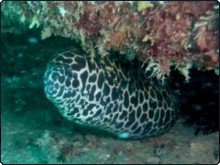 Dive The World Thailand's Dive Centre now accepts Amex cards and has waived the credit card fee for all online transactions.
Book your Phuket day trip diving online and you will have an extra 3-4% saving.
Now you will have extra cash to put towards your Thailand diving!
Dive The World Thailand's Dive Centre has the following specials:
Open Water Divers Combo Packages – New Season Specials
Are you really keen to learn how to dive, but being a PADI Open Water Diver is just not enough? Do you want to be an Advanced Open Water Diver so that you can explore the reef and learn extra diving skills right away?
Now you can, in just 4 days! We have combined both courses so that you only need to do 1 extra day to complete your Advanced course. Register now at this SUPER rate: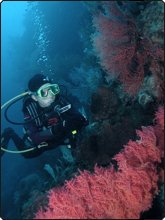 Open + Advanced Diver Course
Available 01 May – 30 Sep 2011
4 Days 9 Dives
Day 1: Classroom & pool
Day 2: Racha Noi, Racha Yai (3 Dives)
Day 3:Koh Phi Phi (3 Dives)
Day 4: Shark Point, King Cruiser Wreck and Koh Dok Mai (3 Dives)
Price: was US$ 995 (THB 30,400)
Now: US$ 884 (THB 27,000)
You save US$ 111 !
Includes: PADI course manual, experienced English-speaking PADI instructor, student dive insurance and diving equipment, use of all latest PADI training materials, log book, certification costs, pool training in purpose-built 3½m diving pool in Patong, breakfast, lunch and drinks on the boat. Hotel to boat transfers.
Dive The World Thailand's Dive Centre – Day Trip Bookings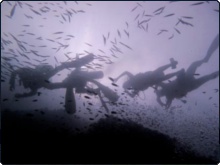 Includes: Phuket hotel transfers (Patong Bneach, Kata and Karon areas only), breakfast, lunch, drinks, dives, weights and weight-belts, tanks, 1 divemaster per 4 divers and taxes.
Excludes: Rental of scuba equipment (except as stipulated in special offers above) and dive computers.
Dive Boats: We only offer you daytrip dive boats with the best comfort and service. They all have a 20m+ wooden hull, steel ladders on the dive platform, kit up area, showers, toilets and rinse tanks, indoor saloon, sundeck and shaded area. All are equipped with emergency oxygen, MFA kits, evacuation procedures, ship-to-shore radio and mobile phone contact.
Do you want to book the best Phuket day trip diving? Contact Dive The World send us an email or call us on +66 (0)94 582 7973 / (0)83 505 7794. If you are already in Phuket you can drop into the Dive The World Thailand's Dive Centre or call us directly on +66 (0)76 512 473.
Note: All prices quoted are per diver sharing and subject to currency fluctuations. Currency rate correct at time of publishing. Special offers apply to new bookings only.

Become a fan of Dive The World Thailand on Facebook