The guide, Responsible Shark and Ray Tourism: A Guide to Best Practices, was released on the 3rd March to coincide with UN World Wildlife Day. Project AWARE, WWF and the Manta Trust collaborated to produce the guide, which they say is the world's first practical guide for operators. It was designed with tourism operators, NGO's and communities in mind to assist them to develop and maintain well managed shark and ray tourism operations and to raise awareness of the need to protect endangered species. The guide consists of a suite of tools including posters, scorecards and checklists.
Information for divers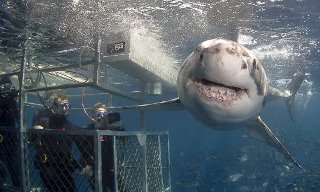 The guide is aimed at organisations and operators, however there is a host of information that responsible divers should familiarise themselves with prior to your next diving holiday. Were you aware that you should not wear sunscreen when shark cage diving? How close should you swim towards manta rays or sharks? Do you know that mantas have a blind spot and you should not approach them from behind so you do not scare them? Are you familiar with where you should position yourself when at a manta cleaning station? All these questions and more are answered in the guide.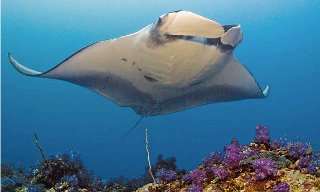 Representatives from the Manta Trust and WWF offered some insight into the thought behind the creation of the guidelines. Isabel Ander, from the Manta Trust, shared her view on the guide's focus on operators. "Lack of best-practice guidance can often leave operators confused about how to assess the impact and improve the sustainability of their operation," she added, "we sought advice from scientists and the industry to help bridge that gap and deliver a best-practice guide – the first of its kind in the world." "Shark- and ray-focused eco-tourism has great potential as a conservation strategy," said Dr Andy Cornish of WWF. "If properly designed and managed, it can provide alternative direct and indirect economic benefits to local communities and economies. Yet sadly there's limited practical guidance out there."
Enquire today and about our recommended operators who practice responsible liveaboard tours. When you book your diving holiday with Dive The World, you will also be supporting the charities that we make annual contributions to: Sharklife Conservation Group and PeTA.
Contact Dive The World right away on +66 (0)94 582 7973 / (0)83 505 7794 or send us an email.