We live busy lives, often in urban settings, so when the time comes for a vacation, many of us know that the best thing to do is to turn to nature. Nothing blows the cobwebs away more than a trek in the mountains or communing with creatures in the deep forest. Whether peering into a volcano, riding horseback along a trail, or spotting wildlife on a river cruise, something deep within us needs to feel connected to the natural world. All regions of the world present opportunities for enjoying nature. 
In cooler temperate climates you may seek out snow-capped mountains such as the Alps, while equatorial regions offer the dense jungles of Asia or the vast plains of Africa. Anywhere animals live free offers us the chance to witness their majesty and understand better our place in the natural order. We can give ourselves privileged memories of seeing lions, elephants and gorillas on safari, or witness orangutans, monkeys and birds in the trees of the rainforest. The oceans and coastlines of the world offer opportunities for encounters with whales, dolphins, penguins, seals and more. Nature is always good for the soul.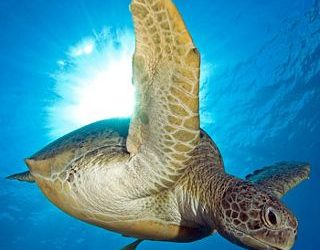 Have you booked your 2018 Red Sea liveaboard cruise? Then you can assist TurtleWatch Egypt with their conservation research. TurtleWatch Egypt is a citizen science program that works with local NGO's and dive-centres to catalogue green and hawksbill turtles in Egypt...
read more