The Philippines has declared new Marine Protected Areas (MPAs) totaling over a million hectares (approximately 2,676,990 acres). The new MPAs include a staggering 1,013,340 hectares in Cagayancillo and an additional 80,000 of Aborlan in the province of Palawan. These areas cover both coastal and offshore waters.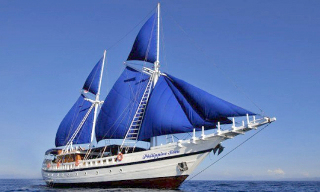 This successful initiative has come about due to collaborations between the World Wide Fund for Nature (WWF) and Foundation Segre. The aim of declaring the new MPAs is to rebuild fish stocks of the Coral Triangle by changing the way the local residents in the area view protected areas. The Philippine MPAs are more of a fish-production station for future generations rather than no-go zones.
The WWF has been trying to put people's needs first by focusing on the value of the MPAs to maximise fisheries production instead of merely protecting biodiversity. "Through well-managed MPAs, coastal communities can realize that conservation is the surest way to secure tomorrow's fish," Joel Palma, WWF Philippines President and CEO.
This strategy is working. Cagayancillo fisherman have experienced the positive effects due to the protection of nearby Tubbataha Reefs, and clamoured to also have their waters protected. "Since WWF introduced marine conservation in early 2000, we have been vigilant. The reefs sustain our need for food and income. For years, we have had an abundant fish supply. I really believe some of them come from Tubbataha, especially the big ones," shares Cagayancillo-based conservationist Nison Abados.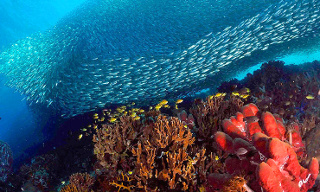 Cagayancillo is now the 1557th and largest MPA in the Philippines. (The Philippines hosts more MPAs than any other country in Southeast Asia.) Unfortunately many MPAs are not properly administered. The WWF and Philippine authorities are addressing this by ensuring that collaborative management, which is key to effective MPAs, is being introduced in the new MPAs. Roles, responsibilities and benefits are shared between the stakeholders (these include national and local authorities, communities, the private sector and other resource users.) Local fishermen are aided by gaining exclusive rights to fisheries either in or near the MPAs. They are also empowered to help them improve the health and productivity of their fisheries. These vital safe havens for marine life ensure sustainability as well as attract tourists to the area.
Contact Dive The World right away on +66 (0)94 582 7973 / (0)83 505 7794 or send us an email.