Mark your calendars now for your awesome annual liveaboard trip to the far northern Great Barrier Reef. Due to popular demand, this annual trip is now available for two departure dates in 2018 & 2019.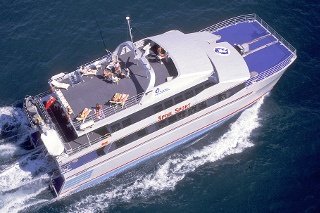 Bookmark these dates for your 7 night, 26 dive, not to be missed expedition:
2018: 12 – 19 November & 26 November – 03 December
2019: 11 – 18 November & 25 November – 02 December
Confirm your cabin now by emailing our sales team today.
Spoilsport is Australia's most awarded liveaboard, its accolades include 11 Rodales Readers Choice Awards. You know you are in good hands with a team that has received awards that include "Best liveaboard".
Not only is the liveaboard and team highly thought of, so is the Turtle Specatular trip. Feedback from the 2016 expedition – "Absolutely mind blowing!" – Andrew Hunter, Australia – "The coral is the healthiest I've seen in 25 years of diving" – Aimee Dorfman, USA and "Turtles, turtles, turtles!" – Victoria Oswell, Canada.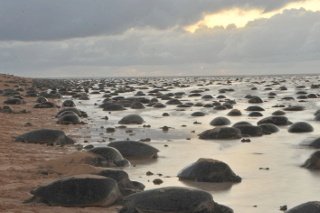 2018 Trip cabin prices per person:
Budget twin bed cabin: USD 2 879 (AUD 3 815)
Club twin bed cabin: USD 3 377 (AUD 4 476)
Standard twin bed cabin: USD 3 866 (AUD 5 124)
Premium double bed cabin: USD 4 209 (AUD 5 578)
(Contact our sales team for 2019 prices)
Trip highlights: Return low-level flight over the reef from Cairns to Lizard Island, diving sites that are rarely visited including the wreck of 'Mutiny on the Bounty' fame, witness the world's biggest green turtle nesting phenomenon together with tiger sharks that are attracted to the area.
Itinerary: Cod Hole, TMO (Three Mile Opening), Tijou / Cat Reefs, Small Detached Reefs, Great Detached Reef, Pandora Wreck and Raine Island.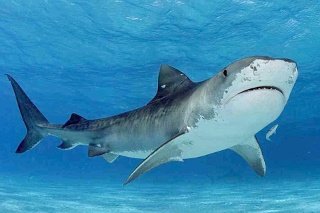 Cruise price per person includes: Cabin accommodation with air-conditioning, breakfast, lunch, dinner, snacks, drinking water, hot drinks, dives (as detailed in the trips above), in-water observation dives, tanks, weights and weight belts, Nautilus LifeLine GPS.
Cruise price per person excludes (mandatory, unless customer provides own): Dive equipment (USD 33 per day), dive insurance, Cairns to Lizard Island flight levy USD 113 (AUD 150), reef tax (USD 14) per person and fuel levy (USD 33) per trip. Unless otherwise stated, all the listed items need to be paid on arrival (cash or credit card).
Optional extras: Transfers from Cairns City hotels, soft drinks (soft drinks with evening meals are complimentary), alcoholic drinks (wine with your evening meal is complimentary), nitrox fills for enriched air certified divers (USD 115 per trip), torches (USD 8) per day. Unless otherwise stated, all the listed items need to be paid on arrival.
All prices quoted are per diver sharing and subject to currency fluctuations.
Contact Dive The World right away on +66 (0)94 582 7973 / (0)83 505 7794 or send us an email.