Insure Your Dive Trip
Protection Plans for Scuba Travel
We want all our customers to have a fun, exciting and safe diving adventure. But unforeseen events can and do happen. For this reason we strongly recommend that you have dive and travel insurance to protect your trip investment and health. We have several options that you might like to consider, and we also provide advice on what to do if you need an alternative.
Dive Assure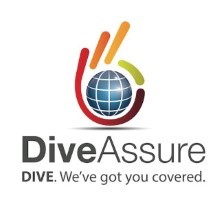 DiveAssure offers scuba divers a variety of the most comprehensive insurance and assistance programs to cover both diving locally and when travelling overseas. Both annual and short-term plans are available.
The DiveSafe plan includes coverage for medical expenses, emergency medical evacuations, hyperbaric treatments and more. The policy pays medical facilities direct, saving you the need to pay a large amount out of pocket. Travel plan options include coverage for trip cancellation due to inclement weather or medical inability, travel delays, missed connections/departures, hurricanes/typhoons, non-diving accidents, and more.
COVID INSURANCE: We recommend you include COVID related coverage in your travel insurance such as that provided through our partners at DiveAssure: International COVID-19 Coverage

Available to all nationalities and all programs include full diving accident coverage with travel insurance benefits.
Trip cancellation coverage in case you are diagnosed with Covid-19.
Up to $50,000 of medical coverage for Covid-19 while on a covered trip.
Daily coverage for quarantine expenses while on a covered trip.
24/7 hotlines available in any language for any medical or travel emergency.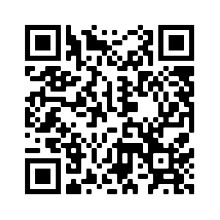 Use this link to Sign up today or use your mobile device to simply scan the unique QR Code to the right to take your directly to the registration page.
Dive The World also partners with The DiveAssure Association to provide our new customers with free dive insurance

. After booking and paying in full for the package, new customers are entitled to apply for this benefit. Bookings must be in excess of USD 2,000 per person. The policy will provide cover only in relation to scuba diving accidents and its validity is restricted to the dates of the relevant booking.
All DiveAssure programs include 24/7 travel and medical emergency assistance services, along with many additional medical and assistance services. Find out more: www.diveassure.com

World Nomads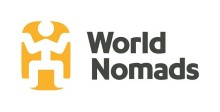 Designed by travelers, for travelers, World Nomads covers more than 150 adventure sports and activities so you can explore your boundaries. World Nomads' mission is to support and encourage travelers to explore their boundaries. They offer simple and flexible travel insurance and safety advice to help you travel confidently, destination guides and tips to help you plan your trip, and responsible travel insights to help you travel better. Get a quote now.
World Nomads provides travel insurance for travelers in over 100 countries. As an affiliate, we receive a fee when you get a quote from World Nomads using this link. We do not represent World Nomads. This is information only and not a recommendation to buy travel insurance.
Divers Alert Network (DAN)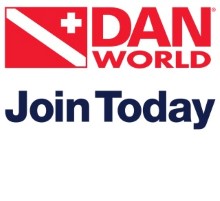 The Divers Alert Network (DAN) is the scuba industry's leading association dedicated to scuba diving safety. Membership provides emergency evacuation and assistance in the event of diving and non-accidents and illness. Optional insurance plans cover you for the treatment of decompression illness, as well non-diving accidents, and dive vacation cancellation and interruption.
DAN has worldwide membership currently exceeding 230,000. Wherever members live or dive around the world, they have peace of mind, knowing that DAN is available 24-hours a day, 7 days a week, to assist in the event of an accident/illness. Learn more at www.danap.org

Dive The World is a Business Partner of DAN Asia-Pacific, meaning that this option is only available to residents of the Asia Pacific region. This cover provides 12 month world-wide protection.
Join DAN TODAY. Be sure to enter B00229 in the Referral Field.
Other Options
If none of our options above suit your requirements then we can offer you some general advice. If you're seeking a policy that covers you for Cancellation For Any Reason (CFAR). companies with such CFAR options include; DAN Travel insurance, April International, CAT 70, Seven Corners, and HTH Worldwide. If you're a resident of the USA then you might like to check out Allianz

or Travel Guard by AIG

. Both these organisations provide insurance plans with comprehensive trip cancellation coverage. For residents of other countries, we suggest you seek out local insurance firms for similar options or consult your credit card or bank for details of their insurance benefits.
** Insurance policies come with a lot of small print. It is always wise to read the policy document throughly before signing up. It is your responsibility to be familiar with the terms and conditions of an insurance policy before purchasing it.
---
CUSTOMER TESTIMONIALS OF DIVE THE WORLD
... Thanks for everything. Booking with you guys at Dive The World was definitely the right choice. Always got a quick reply, that's how we like it! Thank you for supporting us and thanks for an unforgettable dive trip! ... -- Dominic Mohr, Germany. [More customer reviews]