Scuba Diving Trips
Frequently Asked Questions
Are you planning your next vacation, but have so many questions that you don't know where to begin? We understand this and take great pleasure in ensuring your dive trip goes smoothly and lives up to all your expectations.
Whether you need to know where's a good place for beginners to dive, the languages that the divemasters speak, or if you can rent an underwater camera on your liveaboard tour, we have endeavoured to cover all the bases.
Have you already decided on your destination? Then choose one of the following dive vacation hotspots to review our frequently asked questions:
For the answers to your more general questions as they apply to worldwide scuba diving tours, read on...
General Diving FAQs
Non Diver FAQs
Liveaboard Diving FAQs
General FAQs
When is the best time for a scuba diving vacation?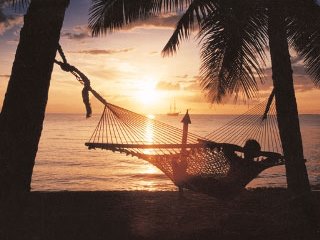 Each of our destinations has its own climatic and sea conditions. First, visit our dive destinations section for the location of the trips you are interested in. Then review the detailed dive site descriptions for information on the seasons for each site. Our travel information sections will give you all you need to know on the weather patterns for each destination.

How far in advance do I need to book?
You don't want to run the risk of a liveaboard tour departure being fully booked so, as there is only a limited number of beds available, you must try to book several months in advance. Resorts have more beds and are usually less likely to be booked out. However some of our dive destinations are very popular and you should always plan a few months ahead.

What diving license do I need?
This depends on your package. If you are not new to the world of scuba then a PADI Open Water Diver license is acceptable in most resorts and on most liveaboards and daytrip boats provided you have an intermediate level of diving experience. Similar licenses from any other internationally recognised scuba association are also generally acceptable.
Some liveaboard itineraries may include some deep and exposed sites, but will also feature enough easy sites for the less-experienced to enjoy. Divemasters should ensure that you will never need to dive beyond your limits. Some tours require or recommend a certain level of qualification or experience and we advise you to adhere to such recommendations.
To make the most of your scuba diving vacation and to extend your training you may wish to take your PADI Advanced Open Water Diver license during your trip. Certification is normally discounted to about half price on many liveaboards. See the "Facilities" information of each boat for course prices on board.

I don't have my license with me, can I still dive?
If you have a PADI scuba certification, we can check your details direct with PADI. Please provide your name as it appears on your card and your date of birth. If you contact PADI giving them the details of where you were certified, they can help you obtain a new card before your dive vacation begins.

Which places are good for beginner divers?
Some places, such as Phuket and Phi Phi in Thailand, and Sharm El Sheikh in the Red Sea, are great for inexperienced divers and for learning to SCUBA too. Ambergris Caye, Cairns, Cuba, Lankayan, all have easy diving. Others, such as Komodo in Indonesia and parts of the Red Sea, are more suited for advanced diving. The 'Reef Basics' sections in our destinations section explains which locations are good and not-so-good for beginners and advanced divers.

We always recommend at least a 3 mm full length wetsuit, because making 3-4 dives a day, you will get chilled. It's best to review our dive site descriptions "Reef Basics" section for details on water temperatures at the destinations you are visiting.

Do you offer free dive insurance?
Yes we do! First time customers with Dive The World can qualify for a free diving insurance policy to cover diving accidents during the package booked. Bookings must be in excess of USD 1 000 per person.

Few places in the world can be said to be truly safe these days and we are not going to claim that Indonesia, for example, is the safest country on earth. Having said that we are not going to try to sell you a trip to Indonesia in any known trouble spots such as Aceh either. Remember we check our locations out personally and we also don't want any drama!
What we can say is that statistically you are more likely to get struck by lightening than be involved in a tourist-related act of aggression on any of our packages. You have a greater chance of being mugged at gun or knife point or run over by an SUV in the USA or Europe, than be caught up in anything untoward when on vacation with Dive The World. Once again, our tourist sections carry more detailed information on security issues for each destination.

I am single traveller. Are all destinations the same when it comes to single traveller policies?
In general terms, resorts are less likely to allow single travellers to share accommodation with other guests. In this case it will be compulsory to pay a single supplement for one person privacy. Liveaboards, being less like a hotel and with limited space, tend to view sharing a cabin as the normal practice.
Resorts in some destinations, particularly where space is limited, have a more relaxed policy. In Malaysia, Sipadan/Mabul resorts at the lower budget end allow for single travellers to choose to share a room. You can have privacy if you pay for it. Or you can take your chances and share with whoever the resort pairs you with (normally of the same sex). In the more expensive Malaysian resorts and in almost all resorts in Indonesia, Fiji and Belize, there is no option for single travellers to share. You must pay the single supplement (which varies from resort to resort). The resort will not make the 2nd bed available to other guests so the cost for the single traveller is higher.
On liveaboards, single travellers normally share a cabin with another guest. If you are a single traveller and specifically want one person privacy in your cabin (on a boat with no single cabins), there will be a single supplement to pay on top of the normal published price for 1 person. This can range from 25% to 100% of the per person price, and there is quite a variation from destination to destination. A 65% single supplement is around the international average. Indonesia tends to be less expensive for singles, Galapagos tends to be more expensive. You can often find lower single supplements in the lower budget price destinations such as the Red Sea, Burma and Thailand. Whereas high price destinations such as Cocos, often where boats cover large distances, are more expensive for single travellers who insist on a cabin to themselves.

Can you arrange accommodation for me for a stop-over or in addition to my liveaboard trip?
We've teamed up with an affiliated hotel reservation agents

, hotelscombined.com. They offer a wide range of vacation accommodations worldwide. Browse the choices on their website, use their live chat to ask your questions, then simply use your credit card to make your hotel reservation.
From top-of-the range international beach resorts to one-star inns and guesthouses, there's something to suit everyone's taste and requirements. And you can be certain that whatever option you select, it will be backed up with their 'Low Price Guarantee', so you will always get top-dollar value for money.

Our customers could be flying from anywhere in the world and it is not feasible just for us to have competitive flight prices with every airline there is. It has also become a very simple process for anyone to book cheap flights worldwide on the internet. We therefore require customers to book their own flights as necessary. However, many of our packages do include airport transfers once you land at your dive destination.
In exceptional circumstances such as online flights not being available to a particular destination, we do assist customers and this service will be communicated directly to you when booking a trip to such a destination.

What languages do the divemasters speak?
English is the main language of communication on all our scuba diving trips. However, most of our dive operators have guides that can speak a variety of other languages. For details on which languages each resort and liveaboard covers, please refer to the national flags on each product information display.

Can I request vegetarian food?
Please review the "Food" section for details of different dietary requirements that can be met on each liveaboard dive tour or resort stay. Please tell us your requirements at the time when you book your trips with us, so that we can meet your request.

Where is good to encounter sharks?
There are many destinations where sharks are a feature of the diving. However it might be better to think about what type of sharks you are interested in.
Whale sharks and zebra sharks are common in Thailand. Grey reef sharks are plentiful in Australia, the Maldives and Palau. White tip and black tip reef sharks are found throughout Indonesia and Burma. Hammerhead sharks are found in big schools at Cocos, the Galapagos Islands and Socorro, whereas wobbegongs are numerous in Papua New Guinea. The oceanic white tip is frequently found in the southern Red Sea of Egypt and Sudan. Great white sharks can be seen in clear water at Guadalupe Island in Mexico. Sharks like the Caribbean reef shark and the Galapagos shark are self-explanatory.
So have a look through our dive site descriptions or creature features to find which types of sharks interest you most and we will put you in the water with one (or many!).

Where is good for diving with mantas?
Mantas are found in tropical waters throughout the world and there are many many spots where manta rays are likely to be spotted at some stage during your diving vacation. Some of the better known destinations for these spectacular, graceful creatures include the Maldives, Mexico, Cayman Islands, Belize, Galapagos, Hin Daeng and Koh Bon in Thailand, Raja Ampat and Komodo in Indonesia.

Where's the best place to see mandarinfish?
Actually, you can find mandarinfish quite easily in the Lembeh Strait in Indonesia, or otherwise maybe try Mabul in Malaysia.
Our 'Creature Feature' section highlights some of the more popular marine life you can find at our scuba destinations, and where best to find them. If your favourite is not listed, then: send us an email and we'll try to run a feature in the near future.

Non Diver FAQs
Is there anything to do on your vacations for a non-diver?
Some of our destinations are remote islands with undeveloped infrastructure and they offer very little except superb diving and snorkelling. If you are travelling with a non-diver or you'd like to break up your trip with some other fun activities for yourself, we can make some trip recommendations for you.
Sabah in Malaysian Borneo has a lot more to do than diving and it is worth extending your time as much as possible to add some of these wonderful experiences to your scuba trip. Orangutans, proboscis monkeys, snakes, elephants, macaques, crocodiles, hornbills and many more beautiful species of wildlife can be seen in the interior of Sabah. Mountains, jungles, white water rafting, trekking, nature in every hue as well as beaches, watersports, golf, mountain-biking ... there's so much to see and do on vacation here ...
Krabi in Thailand has simply stunning scenery and countless adventure options, minus the crowds of the more popular and nearby Phuket and Phi Phi Islands. Probably the most beautiful location in the whole of the country, Krabi manages to combine it's glorious natural wonders with the service and warm smiles that you've come to expect from holidays in Thailand. You can dive the local area, Koh Phi Phi and some of the sites in Phuket, or take a ride up the coast to visit Thailand's No.1 scuba destination, the Similan Islands.
Bali in Indonesia remains the most popular tourist destination in the whole of South East Asia. A dramatic mountainous interior and exquisite rice terraces provide jaw-dropping vistas. Then the blend of Balinese dance, culture, artwork and architecture give the island it's unique fascination. Perhaps that's why many visitors don't seem to realise that the scuba diving is excellent here too.
Australia, unsurprisingly given its size, has a wealth of tourism opportunities. If you are lucky enough to be diving on the Great Barrier Reef, you will need plenty of extra time to see sights beyond the Cairns area such as Ayer's Rock, the Whitsundays or Fraser island. There are "heaps" of nearby beaches plus white water rafting, 4 wheel drive safaris, trekking and even an adrenaline charged skydive!
The Red Sea is best accessed from Egypt, a land synonymous with cultural and historical fascination. If you are planning a sightseeing and diving vacation then your time will need to be split between places like Luxor and Giza where the pyramids and the Sphinx are to be found, and the coastal area where the desert meets the mighty Red Sea.
Fiji is one of the best vacation destinations in terms of pleasing both diver and non-diver alike. Taveuni and Kadavu both offer a wealth of natural interest with waterfalls, treks and isolated bays perfect for exploration by sea kayak. If staying in Viti Levu you can visit the markets and activities of the towns and no matter where you are there is always a little village nearby welcoming you to join them in a cultural kava drinking session.
Galapagos is a destination as famous for its birds and land animals as it is for the extraordinary underwater life. While the liveaboard cruises to more distant islands of Wolf and Darwin may not be the best place for a non-diver, land lovers can spend several days learning about the flora and fauna of the islands and of their place in Charles Darwin's legendary work. The Galapagos is an enthralling destination for all nature lovers, whether they spend their time at 25m below the surface or investigating the highlands and shores of this fascinating volcanic archipelago.
Cocos Island is not a place for non-divers. Practically the only time anyone leaves the liveaboard boat is to dive. The Costa Rican mainland however, has an incredible variety of activities for the intrepid nature lover. You can tour volcanoes, trek into the highlands above San Jose, fly through jungle canopies on a lightning-fast zip line, or discover creatures in their natural rainforest habitat. Costa Rica also has a fascinating culture and history with interesting arts and crafts and delicious cuisine.
Belize has so much more to offer than diving. A trek into the lush rainforests should be on anybody's 'to do' list. Ancient Mayan ruins, some still being excavated, are dotted all over Belize. Ambergris Caye with its stunning beaches, lively nightlife, water sport activities, and lots of walking trails to observe the abundant flora and fauna, also has plenty to keep the non-diver occupied.
In Mexico, considering its suitability for non-divers depends where you are. Pacific coast liveaboards are not much fun for non-divers unless you are the type who likes to get into a great white shark cage. Seaside towns like Cabo San Lucas on the Baja Peninsula and Caribbean resort towns like Cozumel and Cancun have plenty of beach-dominated activities. All manner of watersports are complimented by bustling Mexican markets selling every piece of tourist memorabilia imaginable, Mayan ruins, beautiful golf courses, horse riding and some hardcore partying venues.

Liveaboard FAQs
Liveaboards provide scuba facilities and living accommodations for divers. The boat becomes your home and you eat, sleep and dive on it! Liveaboards stay at sea for the duration of the tour and therefore can explore more remote sites. This type of diving opens up a whole new world of top class scuba vacations that would simply not be available on regular daytrip boats.

How many dives will I make each day?
Generally you can make 4 per day. A typical cruise day starts at 07:00 hrs with the first dive, and the last being either a sunset or night dive. You have about 3 hours between dives, at your leisure.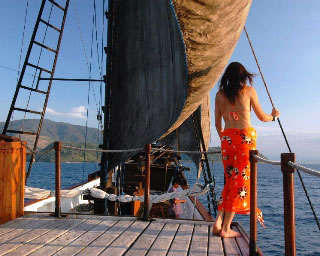 Where is the best place to go on a diving cruise?
This is an impossible question to answer since we all like different things. A liveaboard safari around the sparkling waters of the Red Sea, where English is widely spoken and there are many flights from Europe, might be perfect for some divers. Whereas others might consider the remote and simple islands of Raja Ampat to be their dream cruise destination.
What we can say is that we do not simply include any destination where scuba diving from a boat is possible. We list only those places where we can recommend the diving, and only quality operators who can give you the liveaboard trip you are dreaming of.
What is the difference between a steel hull and wooden hull liveaboard?
It's a fact that is little spoken about in the industry, but the honest truth is that boats do sink, including diving boats. During the years that Dive The World has been in operation, we know of at least 2 dive boats, on average, that have sank every year. Now, we certainly don't mean to put you off joining a diving charter, we just want to point out that safety should play an important role when you're selecting a liveaboard safari.
Statistically speaking, boats constructed from steel have far better safety records than those constructed from wood. There are many reasons for this, including the fact that steel hull boats often have hulls that are compartmentalised, so that if the boat springs a leak, then that chamber of the hull can be sealed before water can fill the whole hull and sink the boat. They also tend to be more modern and have been built to higher and more rigorous safety standards. However, steel is more expensive than wood and steel hull boats also tend to be more high end options.
For detailed information on the safety features of the boats, please review the 'Safety' section of each boat in our 'Liveaboards' section.

Might there be an accident at sea?
In our descriptions of the boats we recommend, you can read what safety and communications features each has. This varies from boat to boat but we always try to give you the fullest detail available, and select those boats that adopt a comprehensive, no-nonsense approach to the safety of their guests and their staff. You can also check the extent of medical resources the boats carry and their emergency evacuation procedures.

On all but the longest, most remote diving safaris, the boats will set sail with the galleys full of fresh fruit, vegetables and other foodstuffs. Concerns about fresh food are usually completely unnecessary since guests enjoy delicious tropical meals throughout their trip, and may well leave the boat a few pounds heavier!
On the few routes where a long trip takes the guests to remote, 'frontier' destinations, it may be necessary for the crew to make the occasional replenishment of the kitchen cupboards, which means stocking up on the best and freshest food available. This might not always meet western supermarket standards, but normally those who seek out such trips have a taste for adventure and are not going to be too upset if their apples are not as shiny and crunchy as they would expect back home.

I have special dietary requirements - what should I do?
Tell us in advance. We will pass on your dietary requirements to the dive charter operator and ask them to ensure that they can cater to your needs. One of Dive The World's directors is a vegan and difficult to please so we have plenty of experience in this regard. Some boats are better than others at catering for varying dietary needs, but if you don't tell us then we cannot influence your choice or the situation. So if you are a veggie, a vegan, Muslim, kosher, lactose intolerant, nut allergic or whatever, please point it out and we can help you to avoid problems.

Is alcohol included in the price?
Not often. Most boats recognise that scuba divers do not tend to be the biggest drinkers (national stereotypes aside). Having said that almost all the boats we know have a reasonable selection of beers, wines and some spirits. Check the details relating to each boat to see what the price includes and excludes. Some liveaboard dive safaris do offer free alcohol, others recommend bringing a bottle of your choice if you have a particular spirit you cannot go without for a week.
What is common to all is that there is no drinking before any diving, so as soon as you crack open a tinnie you become a snorkeller for the rest of that day.

Seasickness can affect some people badly, and others not at all. While some can laugh and joke about less than flat-calm conditions, others may be leaning green-faced over the deck, feeding the fish with their semi-digested lunch. Many boats carry anti-motion sickness medication, but if you think you may be a sufferer take medical advice beforehand and, if advised and you deem it necessary, then feel free to bring your own medication.

Will the cabins have en-suite bathrooms?
This depends on the particular boat you have in mind. Generally speaking only the lower budget options do not have en-suite bathrooms, where you may have to wait for your shower. Check the detail on our website relating to the cabins to be sure (the 'Cabins' section of each boat).
Many of the boats we recommend have en-suite bathrooms, and these are improving in standard all the time to the point where some have incredible bathrooms with piping hot, unlimited water, supplying power showers - just what you need after a great day's diving!

Will I see more dive sites than if I stay at a resort?
This is one of the main reasons why, for many scuba divers, a liveaboard safari is the only way to go. Like a floating hotel you can move from one spot to the next, and take in a great range of locations that would simply not be possible with a land based option.
Also the liveaboard trips can reach sites that are otherwise innaccessible, or get to distant sites before any daytrip boats show up. So not only will you see more dive sites from a liveaboard, but you are also likely to get to visit the best sites.

Do we dive from the boat's platform or from tenders?
Again this is something that varies from boat to boat and from destination to destination. Please check the details on the website for any boat you are particularly interested in.
In some parts of the world, e.g. Indonesia, very few charter boats allow diving from the platforms since the operators have an unwritten agreement regarding the distance their boats keep from the dive sites. Here tenders take you to the spot. However, elsewhere entrance from the dive deck is the norm.

What facilities will there be for my camera equipment?
Nowadays more and more boats are catering to the need of photographers. As divers grow older and their interests spread from just scuba diving, to wanting to capture priceless moments underwater, more liveaboards provide facilities such as separate rinse tanks, charging stations, camera tables, laptops and slide processors. See each boat's 'Facilities' for details.

Can I recharge my strobes and batteries on the boat?
Usually this is not a problem onboard liveaboard charters. Please review the boats' "Specs" section for details of the power sources provided on each of the trips.

What type of scuba tanks and valves are on the boats?
Please see the "Specs" section of each boat for more details as specifics vary between different cruises.

Can I rent an underwater camera on the boat?
Some liveaboards have cameras available for rent. See the "Facilities" section of each boat for more details. Please request these in advance to ensure availability.

Is there phone reception/ email on board?
Obviously this question depends on the destination and the coverage provided for the itinerary in question. (e.g. Maldives, Similan Islands - yes, Burma, Raja Ampat - no). While to many the idea of being on a boat in the middle of nowhere and out of contact with the pressures of the modern world is a little slice of heaven, others do need to be in contact, whether for business or personal reasons.
We gather all the information we can on communications, including mobile coverage and some boats will also have satellite phones for calls, faxes and emails. Clearly, the more high-end liveaboard dive charters tend to have the best communications, but it does vary widely so check our website information carefully.

What currency should I take on board?
The US dollar remains the most widely accepted currency in the world and is seldom refused when paying on liveaboards worldwide. However it is wise to carry with you sufficient funds both in US dollars and in the local currency.
Note that some payments such as for park fees, additional nitrox usage, alcohol and tips are most likely to have to be paid on board, so please ensure you have sufficient cash to cover your expenses.

Tipping is always subjective. It is often said that 10% of the cruise price is considered the standard tip on a liveaboard, but our advice is to tip whatever you feel comfortable with (and don't lose sleep over it!). Often there are quite a large number of crew who have been working hard to ensure you have the best time possible, and these are often local staff who may not be earning high salaries, so your tips are always welcome.

Can we put our valuables in a safety deposit box?
All boats will provide somewhere secure for your belongings. Whilst there is an element of security to being in an environment with a limited number of potential thieves, the honesty of the other guests and (possibly) staff members cannot be guaranteed, so it is always wise to secure passports, credit cards, cash and travel documents. You will often not need any of these until the end of the trip.

Where are the other guests from?
As with diving generally, this is a lucky dip. Unfortunately we cannot guarantee a 17 year old male customer that the boat is full of Brazilian supermodels on an underwater photo shoot (unless he takes out a whole boat charter himself). The guests on board are likely to be of a range of nationalities, ages and interests, but with a common bond that they all love scuba diving and are looking forward to a smooth, enjoyable and memorable trip (with a boat full of Brazilian supermodels).
As part of our boat appraisal process, we do consider the nationalities of the operator's customers. We know that you don't want to be stuck on a boat with a crowd of people that don't speak your language. We only select from those safaris that provide a dive guide service in English, and that have a mixed or English language customer base.

Where can you pick me up from for my boat transfer?
We'll send you transfer details during the booking process so that you'll know where you need to get to well in advance of your cruise.

What should I bring on board for my diving tour?
All your personal scuba gear (except tanks, weights and weight belts), a bathing suit, towel, toiletries, T-shirts, shorts, and sun cream. You may also want to bring something a little warmer for the evenings.

Is dive insurance for customers included in the cruise price?
Some scuba charters provide insurance, others insist that you have your own. For details please review the "Safety" section for each boat. In any case, we recommend you have your own personal dive insurance for your own peace of mind:

Can a non-diver go on a liveaboard safari?
Non-divers and snorkellers are welcome on all liveaboards. Do bear in mind though that most of these cruises are designed primarily for diving, not snorkelling. Prices for non-divers are usually discounted 10%, sometimes more, but please ask for exact details. Some also allow discounts for children and senior citizens, so it is always worth checking with us whether we can make your dream trip that little bit more affordable.

Most liveaboard cabins accommodate 2 people sharing. If you are a lone traveller it may be possible to book 1 bed and then find yourself alone in the cabin without having to pay any additional single supplement. However this depends on the number of guests that join the cruise. Many boats also attempt to pair single travellers together according to gender to minimise the risk of unwanted amorousness!
If you definitely want a cabin to yourself then a single supplement is highly likely; each boat has its own pricing policy but 65% is about the average. You often find that lower single supplements are available for the lower price destinations such as the Red Sea and Thailand. If you have particular needs regarding sharing or not sharing a cabin just let us know.
There are also a limited number of liveaboard diving safari boats that do have single cabins. Once again, just let us know your requirements and we'll be glad to help find something that suits you.

Are your boat products listed in order of quality?
No, they are listed in order of price category. We like to provide a selection of products in a range of prices. We select what products we sell in any destination once we have assessed them and we are confident that they can provide a good service. Then we analyse the prices including the additional costs of the dive trips, such as marine park fees, taxes and other fees that the standard customer will have to pay. We work out what the daily price is for each package and we use this to determine whether products appear in our High, Medium or Low budget options. These categories are divisions in price among the products we sell in that location. They are not meant as a description of quality. Each product carries a Customer Star Rating which is a measure of our customers' satisfaction with each product.

I have a question that is not answered here – what can I do?
Ask us. We have a team of experienced divers on hand to deal with all your queries. So if there is something on your mind or you need clarification on any issue then simply contact us. We will be delighted to help make the booking process easy for you and see to it that you have a great time on your next scuba diving holiday.


---
CUSTOMER TESTIMONIALS OF DIVE THE WORLD
... We had a truly wonderful holiday, and everything worked out just fine. We'd book with you guys again anytime! I thought it was wonderful that there was someone to guide us through our booking process (thanks Paul!) and answered all our questions. The booking went smoothly, the transfers all worked hand in hand, I liked your website, too. Online payment went very well. Dive The World seems very professional to me ... -- Stefanie Schulen, Germany. [More customer reviews]