>
Liveaboards
>
Galapagos Islands
Galapagos Liveaboards
Best Dive Tour Options and Travel Information
To plan a scuba diving liveaboard trip to the nature-lover's mecca of Galapagos is to be giving yourself a once-in-a-lifetime gift. The nutrient-rich waters that surround these islands of Ecuador are densely populated with a huge variety of wonderful creatures. You will see sea lions, penguins, eagle rays, Galapagos sharks, sea turtles, hammerhead sharks, mola mola, iguanas, golden rays, seals and whale sharks! No exaggeration, this is one destination where you can believe the hype.
The beauty of liveaboard safaris is that you can access remote areas, beyond the reach of land-based operations. At its best, this means diving in places far from human contact where marine life is diverse and plentiful. Nowhere in the world is this more evident than when you set foot on a Galapagos liveaboard and set off for a cruise around this legendary archipelago.
Those that find themselves in this fortunate position tend to be experienced scuba divers who have been to various destinations and been diving in a range of conditions. To such divers, Galapagos Islands liveaboards are something of a Holy Grail, a destination they knew they would get to 'one day' and they finally made it happen. It is certainly not a beginner destination since the conditions require a certain level of experience and composure in the water. When those elements are present, diving cruises in the Galapagos Islands can be mind-blowing.
Each adventure below the waves promises extraordinary sightings. Commonly you will come back from the Galapagos with underwater memories of schools of hammerhead sharks, pods of dolphins, manta rays, sea lions, penguins and marine iguanas. The excited post-dive chatter in the islands is like nowhere else.
As if this was not enough, you will also enjoy fascinating land tours of the Galapagos Islands to learn about the endemic birds and land creatures of the region, and pay homage to the brilliance of Charles Darwin and his work. What a thrill to be in a place of such scientific and historic relevance, walking in the footsteps of the great naturalist who changed the way we think about life. The memories you make, both above and below water, will stay with you forever.
Liveaboard Diving Cruise Options in the Galapagos Islands
Due to the special attractions of the Galapagos being both underwater and on land, we offer both diving and non-diving natural history liveaboards. Dive safaris are allowed to include just one land visit (to the Santa Cruz Highlands, Santa Cruz's Puerto Ayora or San Cristobal Island) so we highly recommend a scuba trip followed by a back-to-back wildlife/nature tour. If you're ready to join us on this r-evolutionary journey, check out your options:
You simply must visit Wolf and Darwin in order to dive the best of the Galapagos Islands. These 2 islands in the north-west of the archipelago are the undoubted stars of the show. The top liveaboards focus their cruise around them and they follow largely the same route. Daytrips from resorts cannot give you access to these remote islands, which is why a liveaboard charter is the only option.
Choppy seas, current and surge are all common is this area. However, the marine sightings are such that these discomforts can easily be forgiven. At Wolf and Darwin, you can expect to see huge numbers of sharks including innumerable hammerheads, Galapagos sharks, and whale sharks in season. Often you will witness all this from your stationary position on a rocky slope at a depth of about 66ft (20m). Elsewhere the dives involve drifting along walls or sloping reefs. These are also the warmest waters in the archipelago so the reef fish and corals (albeit limited) are more tropical than further south.
But the story of scuba diving in the Galapagos is not all about Wolf and Darwin. Other areas in the central Galapagos Islands will likely play an important role on your liveaboard tour. While you may do a check-out dive in the San Cristobal area, most of your other dives will take place in the central region of the archipelago. The most sought-after sites in this region are around the north of the island of Isabela, where sites like Roca Redonda and Cabo Marshall are found. There is also the unforgettable Punta Vincente Roca, which is like suddenly diving in a different country. You will also likely dive in the highly photogenic Cousin's Rock near Santa Cruz.
Here the water is always cooler than in the far north, so there are fewer warm water species. Punta Vincente Roca is always the coolest site in more ways than one. Chilly temperatures combine with amazing sightings including sunfish, Galapagos horn sharks, penguins and red-lipped batfish, making it an undoubted highlight. You can expect amazing encounters with rays (manta rays, mobula rays, cow nose rays) at Cabo Marshall. Throughout the central region there are opportunities for diving with hammerhead sharks, Galapagos sharks and sea turtles, as well as sea lions and, occasionally, fur seals. [More details on these dive sites: Galapagos].
The central islands are where your shore visits will take place, and you can expect to experience such varied locations as lava flows, research centers, booby sanctuaries and shorelines where penguins, iguanas, pelicans and sea lions compete for space.
Trips are 7 nights in duration. To make sure you get a space, we recommend you book 12 months in advance since the Ecuador liveaboard spaces fill up early. Diving conditions can be difficult in the Galapagos, with water temperatures, current and surge all posing potential challenges to the less experienced scuba diver.
As an alternative to a full week of Galapagos liveaboard diving, you could join a 5 night trekking and diving tour. This allows you to do 2 days of diving at the best sites of central Galapagos, plus you get to sample some of the archipelago's most interesting land activities. Visit the Charles Darwin Research Station, the marine iguanas of Tortuga Bay, check out Flamingo Lagoon, trek to the crater of Sierra Negra on Isabela Island, and snorkel at Concha Perla. What an action-packed few days! What a great way to sample what the islands have to offer, if time, budget or liveaboard cruise availability issues require an alternative.
These packages are 5 nights in duration and require a minimum of 2 guests. Diving in central Galapagos may be a little less challenging than on remote islands but still requires a reasonable level of experience. The trekking on this tour means that a reasonable level of fitness is required.
There are not many places where we would recommend a liveaboard without diving, but the Galapagos Islands are different. Here a tour from one island to the next, with on board naturalist guides and the company of fellow nature-lovers, can greatly enrich your experience of this unique Ecuadorian archipelago.
We recommend to avoid the poor quality and low value-for-money daytrips from towns like Puerto Ayora and San Cristobal and instead choose the comfort and quality of a non-diving liveaboard nature tour. You will see much more of the archipelago, experience different habitats, encounter a wide range of creatures and learn from some of the best guides in the Galapagos Islands. Day trips will take you where they want to go, but onboard wildlife safaris make it their business to take you to the most fascinating places. We suggest that you aim for a high quality experience to enrich your once-in-a-lifetime vacation in the Galapagos.
Wildlife charters run up to 7 nights so they are easy to add on to your diving trip and are suitable for everyone.

Key Ecuadorian Travel Facts
The Climate and Best Time to Visit
You can dive all year round in the Galapagos but the best time to visit on a liveaboard cruise would depend on your own reasons to travel and your degree of aversion to cold water.
The Galapagos Islands experience equatorial weather with a wet and dry season, regulated by both the warm El Niño current and the cold Humboldt current. The warmer wet season, from approximately January through June, is when you can experience more frequent showers, often with sunny spells either side of the brief but impressive showers (average air temps 75 to 82°F (24-28°C). Water temperatures tend to hover in the range of 68 to 77°F (20-25°C) during this time, and January through April can even see highs of 81 to 82°F (27-28°C) at some of the dive sites. This can be the period with warmer water, calmer seas and better experiences with hammerhead sharks and manta rays, but whale shark sightings are rare.
Dry season, roughly from July through December, has clear skies and occasional afternoon showers, but also tends to be cooler (average daily air temperature 70 to 75°F (21-24°C), and the water temperature is lower, usually between 66 to 73°F (19-23°C). This is whale shark season in Galapagos and is the most popular period for a liveaboard diving trip, despite the discomfort of the lower sea temperature.
Of course this is not an exact science and some sites always experience colder water so you are advised to bring exposure suits and equipment on Ecuador liveaboards to cover the wide range of temperatures you will experience.
Guayaquil can be hot and humid although the temperature ranges between 68 and 93°F (20-34°C). January through June sees the most rain and the dry season runs from July until mid December.
Quito, Ecuador's capital, is subtropical and, because of its highland location (2,850m), maintains a cool temperature that stays fairly constant 73 to 80°F (mid 20's°C). The wet season is October through May, while the dry season is June through September.
Liveaboard Ports of Departure for Galapagos and How to Get There
For vacationers, travel to the Galapagos National Park involves an international flight into Ecuador followed by a domestic flight out to the islands. The country has 2 international airports - Guayaquil and Quito. There are direct international flights from the USA, Canada, many South American countries and also from France, Spain and the Netherlands. The US airports that connect to Ecuador are Miami, New York and Houston.
Flying into José Joaquín de Olmedo International Airport, Guayaquil (elected as best South American Airport) is our recommended route since onwards flights to the Galapagos are cheaper and better timed than from Quito. However, you can still go through Quito although both your outbound and inbound flights to the islands will stop in Guayaquil.
You will need to overnight in Guayaquil or Quito before flying on to Baltra, San Cristobal or Santa Cruz in the Galapagos Islands, where the cruises depart from. If overnighting on arrival you will stay in Santa Cruz or San Cristobal. Baltra has no accommodation. On the return leg you will probably need to overnight in Guayaquil or Quito since most international flights depart too early to make the connection possible.
In order to board your flight to Galapagos, all passengers must obtain a TCT (migratory card), it can be bought in either Quito or Guayaquil airports (cost is US$ 20). Ask for the office called 'CONSEJO DE GOBIERNO DEL REGIMEN ESPECIAL DE GALAPAGOS'. Sometimes there are queues for this card. Once you arrive at the islands, you will need to pay the park entrance fee in cash in order to leave the airport (US$ 100).
We will place your domestic flight requirements in Ecuador with the liveaboard operator since they are responsible for booking the flights. We request your patience with this process since there are often waiting lists and slow confirmations of availability. You must inform us whether you are flying into Guayaquil or Quito before domestic flights can be considered. If you wish to extend your stay in Galapagos to enjoy land tours please decide that early in the booking process to ensure flight availability.
Note: all tourists entering Ecuador must show proof of a public or private health insurance program valid for the duration of their stay.
We recommend you take out health, diving and travel insurance, including trip cancellation. See our insurance program for a competitive quote:
Tourist Visas
Since June 20, 2008, any person from any country can enter Ecuador and obtain a visa on arrival for a period of 90 days. Normally all you need is your passport (valid for at least 6 months) and a return ticket. However, we recommend you double-check with your Ecuadorian Consulate or the Ministry of Foreign Affairs and Human Mobility website

before you travel. Note there is a special regimen for Chinese citizens.
Places to Stay
If you plan on staying in Ecuador or Galapagos before or after your liveaboard diving safari, our affiliated hotel reservation agents hotelscombined.com have a variety of suitable accommodations. Browse the choices on their website, use their live chat to ask your questions, and then simply use your credit card to make your reservation:
You can book your mainland Ecuador accommodation for over-nighting or for extending your stay. Locations include Quito, Guayaquil, Cuenca, Manta and Salinas on the mainland, and Isla Santa Cruz and Isabela at the islands. In any location you can benefit from hotelscombined.com's 'Low Price Guarantee', so you will always get top-dollar value for money.
Visitor Health
Reasonable medical care is available in Quito, Guayaquil, and most of the other big cities. Pharmacies are plentiful. Medical facilities outside the major towns are limited.
We recommend you drink only bottled or sterilized water during your time in Ecuador, avoid unpasteurized dairy products, eat only meat that has been well-cooked, peeled fruit and cooked vegetables.
Tourist Security and Safety
The Galapagos Islands, being sparsely populated and remote, do not carry much of a threat to personal security, and we consider Galapagos to be a very safe place for liveaboard divers to travel.
Quito has the same issues as every big city, and sometimes more. You would be well advised to take special care in certain areas. The Old Town is a busy tourist area during the day with a strong police presence. Aside from taking the usual precautions against notorious pickpockets and opportunistic thieves, there is no particular threat here. Pickpockets can be a threat elsewhere such as at the main trolley station, so you may wish to make good use of your hotel safety deposit box and carry only what cash you might need.
In the evenings some places are best avoided, particularly as a pedestrian, such as El Panecillo, Mariscal Sucre and other parks and the area around Hospital Militar. Taxis are always the best way to get around.
In Guayaquil, again sensible precautions and the avoidance of potentially risky situations should see you enjoy your time here without incident. However, sensible precautions in Guayaquil may be a little more extensive than elsewhere.
Night times are not a time to be on foot and you should stick to the safer areas. These are generally accepted as being Las Penas, Plaza de la Administración and Avenida 9 de Octubre. Malecón 2000 is a safe and well patrolled spot day and night. As with Quito, you should avoid carrying too much cash or any credit cards with you and avoid wearing flashy jewelry. We advise you to pre-arrange all airport transfers and organize taxis through your hotel. Taxi robberies are a danger in Guayaquil.
Useful Tips for Tourists
Sightseeing, Activities and Adventure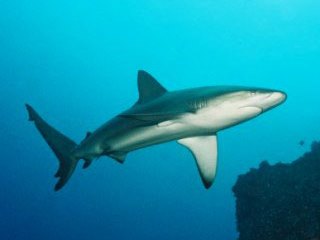 Ecuador straddles the equator after which it is named, and occupies an area of approximately 108,000 square miles (280,000 km²). Geographically, it can be divided into 4 regions: the coast, the sierra or highlands, the Amazon Basin in the east, and the Galapagos Islands. It has over 1,430 miles (2,300 km) of Pacific coastline and is bordered by Colombia and Peru.
Of course, the most popular tourist attraction in Ecuador is the Galapagos National Park. Santa Cruz's main town, Puerto Ayora, is the Galapagos' most developed and many tourists overnight here as it represents one of the only shopping opportunities in the islands. Santa Cruz is the most densely populated island and consists of a bay normally full of boats, tour desks, some shops, cafés and the national park headquarters.
A must-visit is The Charles Darwin Research Station, some 10 minutes stroll from the town center. Here you can learn much of the details of Darwin's research and study. Established in 1959, the Darwin Station works closely with the national park, protecting the islands and marine reserve. It is a very interesting glance into the past and a tangible link to one of the most profound and elegant answers to some of the greatest mysteries of life.
Traveling to the Highlands of Santa Cruz represents a great opportunity to experience the various 'life zones' of the Galapagos from the coast, through agricultural lands and up into misty forests. A great variety of birds can be found in the highlands. You will also see many of the giant tortoises here in their natural habitat. In addition, there are fascinating volcanic elements to the landscape such as sink holes, lava tubes and craters.
2 of the best known craters are known as Los Gemelos (The Twins) and they are an attraction in themselves with unique vegetation and a variety of bird life. A licensed guide will allow you to visit these areas and make the visit a special one full of interesting facts and sightings.
If you want the full land and sea experience of the Galapagos Islands, we recommend non-diving, wildlife liveaboard trips. Guests will get some experience of land creatures during their diving cruise, but the island chain has much more to offer than that brief exposure.
For a wide range of eco-, nature and adventures throughout Ecuador, visit the specialists: Ministry of Tourism

.
City Life
Quito is the nation's capital and has the buildings, events and nightlife to prove it. It is considered to be one the best preserved historic centers of South America, a distinction for which UNESCO declared the city a World Heritage Site.
Set inland from the coast in a long valley in the Andes, Quito's historic sites, museums and the surrounding mountainous area, make it an interesting place to spend some time. It is well located to be a base from which to explore elsewhere in the country. Although less convenient for cheap flights to the Galapagos and well timed international transfers, if you intend to spend some time in mainland Ecuador, Quito is a great place to start.
Most tourists tend to focus on the Old Town, around the central plaza. The Old Town is what made Quito a UNESCO cultural heritage site in 1978. Cathedrals, places and statues of independence heroes dominate the streets.
Colonial homes can be visited in the Old Town, the choice of which are 2 of a distinctly historical nature, Casa de Benalcázar, the home of one of the nation's founders, and Casa de Sucre, where Field Marshall José de Antonio de Sucre, a hero of Latin American battles for independence, lived.
Museums are worth visiting in Quito, particularly the Museo Franciscano in the Monastery of San Francisco, the oldest colonial building in Quito. Other museums within monasteries include San Augustín and San Diego. The Museo del Arte y Historia and the Museo de Arte Colonial are great places to see the varying influences of Spanish, Italian, Moorish and indigenous art.
Given Quito's beautiful natural setting, it is not surprising that hiking tours into the nearby highlands overlooking the city are a popular pastime among tourists. Your hotel will have information on the various options available.
Guayaquil, located on the Pacific coast, is the main port of Ecuador and its most populated city. It is a hot sea port with what some call a 'Caribbean air' as the music of steel drums fill the air and seafood sizzles on the grills.
It is becoming an increasingly important tourism hub and, with the generation of new green zones and tourist-friendly features, it is trying hard to leave behind a past image of being a dirty and edgy city. Many divers pass through on their way to the Galapagos and might spend a night or two here.
You would be wise to stick to the downtown area near the main hotels in Guayaquil. This is a regenerated area, designed to ensure the safety and comfort of tourists, and there are a number of things to see and do.
The Malecon del Salado is an area where you can enjoy fresh air and wonderful sunsets, with restaurants serving local delicacies, all within a safe new park and free of the worst excesses of traffic and potential pickpockets.
Take a walk up the 400+ steps to the top of the Santa Ana and El Carmen hills. From here you can see almost the whole city. There is a lighthouse, church, museum and a small park. At the foot of the steps in the Malecon Simón Bolivar you will find another lovely park with an IMAX theatre.
Nearby is a market worth checking out for souvenirs and all manner of kitsch. It is known locally as the Mercado Artesanal - the 'Artisans Market'.
Ecuadorean Time Zone
The Galapagos Islands are -1 hr EST (or -6 hrs GMT). Quito and Guayaquil Standard Time is the same as EST (-5 hrs GMT).
Electricity
Electrical appliances operate on an alternating current - 110 volts, 60 cycles (Hertz) AC, 2 flat pins - in Ecuador (same as USA). The Galapagos liveaboard boats use 2- or 3-flat pin sockets.
Communications
In major cities, local telephone calls can be made from street phones. You will probably need to buy a prepaid card and the service is unreliable. There are also stores that allow the use of phones but these too can cause frustration and be busy.
Calls to the USA are best done via net-phones from internet cafés. Through a computer you can connect to dialpad.com and make calls for free, and of course there is always Skype and other forms of instant messaging and internet calling.
Internet cafés are plentiful, reasonably cheap and straightforward to both locate and use throughout the country. Due to the remote nature of the liveaboard cruises in the Galapagos Islands, very few boats provide an internet service.
593 is the international calling country code for Ecuador.
Codes of Behavior
Shaking hands when meeting and parting is normal in Latin America. Body proximity is something you may note here as Ecuadorians tend to stand much closer to each other in normal circumstances than people from other cultures. You may also find them very inquisitive with many questions. In a safe environment this is an endearing way of showing interest in you. In a less safe environment you may not welcome such interest.
Tipping and Bargaining In Ecuador
Tips are generally given in restaurants, to supermarket bag boys and parking lot guards. How much depends on the person doing the tipping and how satisfied they are with it. Generally it varies between 20 cents for parking and bag boys and up to US$ 5 in restaurants.
Bargaining in markets is normal and indeed essential as there is normally no set price. Often the first one suggested is hugely over-inflated, so the best first response is shock and retreat. You should counter with a maximum of half what the seller began with and settle on a price you think reasonable.
Best Clothing to Wear
There are no clear rules about dress code, however skimpier outfits may be frowned upon away from tourist areas. Sometimes, and certainly in the highlands, the temperature can drop below what you might call 'equatorial' so a long sleeved sweater or jacket is worth packing.
Criminality
Most visitors will not encounter any difficulties in this regard although the usual precautions should be adhered to in order to avoid petty crime in the towns. Pick-pocketing in Quito and Guayaquil can be an unwelcome problem for the unwary or under-prepared.
Useful References for Liveaboard Charters in Ecuador


---
CUSTOMER TESTIMONIALS OF DIVE THE WORLD
... I would say the person I coordinated my trip with did an excellent job organizing and letting us know exactly what we needed to do. The information was all correct and enquiries were answered thoroughly and quickly. I would book through Dive The World again, hopefully in the near future ... -- Kira Goodwin, Canada. [More customer reviews]