>
Liveaboards
>
Fiji
Fiji Liveaboards
Best Dive Tour Options and Travel Information
Fiji is one of those dream destinations that conjures up images of white sandy beaches, azure lagoons fringed with coconut trees, and of course the warmth of the friendly local people. And Fiji is also the top liveaboard diving spot in the South Pacific, where you can combine your love for great scuba diving with the ideal holiday destination.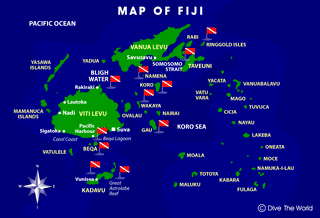 The waters of the Fiji Islands are rich with nutrients, supporting large marine ecosystems, which means lots of great dive sites to visit and a great variety of exciting pelagics, sharks, barrier reefs and wall diving. But it is the astoundingly colourful reefs for which Fiji liveaboard diving is best known. In underwater channels where current brings forth enormous colourful blooms of yellow, orange and purple splendour, you'll see why Fiji is crowned the Soft Coral Capital of the World by the scuba diving community.
Bligh Water and the Koro Sea feature vibrant, healthy off-shore reefs, such as those around Namena Island, combined with the breathtaking shark action at Nigali Passage, to make this liveaboard region the leading light for scuba diving in Fiji.
Liveaboard Diving Cruise Options in Fiji
There is a surprisingly low number of liveaboards operating in Fiji, but those that do promise you a range of diving and cultural experiences. The remote spots of central Fiji, Bligh Water and the Koro Sea offer most of the best diving in the country but they are spread out over a large area. This means a liveaboard safari is the only way to see many of these premier sites:
The Bligh Waters is a name that brings up childhood memories of adventure on the high seas, and these liveaboard trips provide plenty of action, taking in some of the most famous dive sites in Fiji such as E6, a huge pinnacle surrounded by a spectacular marine ecosystem. Here you can spot schooling barracuda, hammerhead sharks, eagle rays and enter 'The Cathedral' an awesome swim-through where light filters down from above.
Nigali Passage is a world famous drift where you can see innumerable grey reef sharks, big schools of trevally, barracuda, snappers and red sea bass, and maybe even mantas and hammerheads. Chimneys at Namena Island in the Koro Sea, is a dive site consisting of 3 pillars around which dog-tooth tuna, sharks and barracudas patrol. But there are plenty of smaller things to catch the eye too such as nudibranchs, pipefish, hawkfish and swarms of anthias.
Most liveaboard diving charters here cover the Koro Sea, Nigali Passage and Wakaya. Some include the areas of Namena, where soft coral coverage is spectacular, and Nukurauvula which features spinner dolphins. Experienced divers will be impressed by the marine bio-diversity and health of these areas, and the wide range of different sites. The level of service is also very high. [More details on these dive sites: Bligh Water/Koro Sea].
Trips will either be 7 or 11 nights in duration and are suitable for all experience levels. You will often be diving at spots which daytrippers can not visit, so it very unlikely you will find any of the sites crowded. These cruises are for those interested only in diving the best sites that Fiji has to offer.
These liveaboard charters are booked long in advance, so you should be planning ahead by several months, if not more than a year.
Click to view product.
Special discounted trips highlighted in yellow
We offer island discovery vacations onboard a boutique cruise ship, reple-te with spa, deck pool and gym. The ship makes short cruises around the Fijian Islands of Mamanuca and Yasawa, to the north of Viti Levu, famed for their natural beauty, and longer cruises to dive destination favourites such as Taveuni, Kadavu and Vanua Levu. You can schedule 2 dives per day from the ship.
These cruises are 3, 4, 7 and 11 night long and depart from Nadi. They are a combination of diving, island hopping and cruise-line luxury. These trips will appeal to tourists that are travelling with non-divers, and those that want to see more of Fiji from the comfort of a cuise ship.
These expeditions are operated by the Fiji-based liveaboard, Nai'a. They are run most years at the ideal time for encountering the majesty of the humpback whales of Tonga. Ideally, days will involve whale spotting and swimming encounters in the morning, followed later in the day by afternoon and night dives. So although not a pure diving liveaboard, these cruises can offer you the adventure of a lifetime.
Humpback whale safaris normally run for 9 nights and depart from Nukualofa, near Fua'amotu International Airport in Tonga. There are suitable for non-divers, as well as divers of all levels.
Add-On Package:
• Shark Feed - Fiji is not only a Pacific island paradise, but also a top quality diving destination. We recommend that any liveaboard trip you make here should include a stay in Pacific Harbour on Viti Levu to join the amazing shark feed dive at Shark Reef, a once-in-a-lifetime encounter with bull sharks, tiger sharks and many more shark species. [More information on these dive sites: Shark Reef].
This hotel/resort-based option is conveniently located close to both of the international airports of Fiji in Nadi and the capital city of Suva.

Key Fijian Travel Facts
The Climate and Best Time to Visit
Fiji has a tropical climate which is relatively stable throughout the year. The summer months of December to April are the warmest at 22-33°, but this is also the wet season and cyclone season. Winter runs from May to November, with temperatures in the 19-29°C range, and this is also the dry season.
The Fiji liveaboards run all year round. Many people suggest that the best time to join a cruise is during the winter months. This is because the visibility is best during the dry season (peak visibility is from July to September) and there is likely to be less wind, but the water is cooler then too, perhaps as cool as 22°C (though it is seldom low in the Koro Sea). The summer months offer warmer seas (around 30°C) but the extra rainfall can reduce visibility. These are the months when mantas and whales can most frequently been seen.
Humpback whales start arriving around the Vava'u Islands in Tonga late June/early July and are at their highest in number by mid-July. Late September, many of the whales leave the area and start to move south to their feeding grounds.
Liveaboard Ports of Departure in Fiji and How to Get There
Most international flights arrive at Nadi Airport on the main island of Viti Levu. There are direct flights from several Australian and New Zealand cities, as well as several other Pacific nations. North American flights are from Los Angeles and Honolulu. Hong Kong, Osaka and Tokyo provide other excellent gateways to Fiji.
Ports vary and are detailed for every trip in the 'Departures & Prices' section on each of our boat product pages. They will also be sent to you during the inquiry and booking process. Most liveaboard charters depart from ports or docks on Viti Levu; these include Lautoka and Suva. Lautoka is close to Nadi on the north coast and transfers from Nadi are included. Suva is the capital city of Fiji and is located at the opposite end of the island so you are likely to need a 30 minute internal flight. These can be booked through Fiji Airways

. Airport transfers are included.
Our Tonga humpback whale safaris depart from Tonga's capital city, Nuku'alofa on the island of Tongatapu. The nearest airport is Fua'amotu (TBU), around half an hour from Nuku'alofa. There are international flights from Auckland (New Zealand), Sydney (Australia) and Samoa. You can also fly from Fiji, with connections from the USA, Hong Kong and Australia. You will be transferred from the airport to the boat.
Sometimes travellers need to cancel their liveaboard vacation plans for unexpected reasons. For this reason we recommend you consider insurance to cover trip cancellation, as well as diving and travel activities. See our insurance programme for a competitive quotation:
Tourist Visas
A free 4 month tourist visa is granted on arrival to citizens of over 100 countries including the USA, most of Europe, Russia and much of South America. If you do not come from one of those countries you will need to apply for a visa prior to arrival. All visitors must show an onward ticket and a passport valid until at least 3 months after your stay.
For up to date information on all the latest regulations, visit the Department of Immigration website

.
Places to Stay
If you plan on staying in Fiji before or after your liveaboard diving safari then check out our affiliated hotel reservation agents website, hotelscombined.com:
Browse their website for choices, use their online chat to ask your questions, then simply make your booking. Book now, pay later! - you can either pay with your credit card when you make your reservation or leave it until you arrive. All bookings carry their 'Low Price Guarantee' to ensure you get the best value for money.
Visitor Health
Fiji is malaria free but of course there are mosquitoes and it has been known for them to spread dengue fever and filariasis. Hepatitis A and B are also known to occur. It can be hot and humid so the usual rules apply, wear light clothing and try to keep yourself dry and clean.
We recommend you obtain your own medical advice at least 6 weeks prior to departure about any immunisations or precautions you should take. However, most people complete their diving trip without any significant health problems to spoil their enjoyment of their little slice of heaven on earth.
Ciguatera is food poisoning that can be picked up by eating any of the big reef predators like grouper, barracuda and snapper. This is worth bearing in mind when perusing any menu. It is a bowel-twisting experience that can lead to nausea, chills, tingling mouth, weak muscles and joints, cramps, vomiting, diarrhoea, and hot and cold flushes. So staying away from the snapper doesn't look like too big a sacrifice!
As of Mach 2019: Please be advised that Fiji's only hyperbaric chamber, located at the Colonial War Memorial Hospital in Suva, is currently not operating. Any dive-related emergencies that require a chamber would need to be evacuated to New Zealand or Australia. We highly recommend that all divers have dive insurance that includes emergency evacuation. Divers should also dive very conservatively.
Tourist Security and Safety
We consider Fiji to be a safe place for liveaboard divers to travel. It is one of the world's great tourist destinations and has earned a reputation for the friendliness of its people. When you are out in the country and islands you are more likely to be concerned about how to thank the locals for their kindness than how to avoid trouble with them.
However, Fiji does suffer from high rates of poverty and unemployment. In urban areas such as Suva and Nadi, tourist muggings and the odd robbery-related murder have occurred. We therefore do not consider Suva to be a safe place to walk around at night but, in any case, we do not recommend you spend time in that smoggy town. When you get out into the beautiful countryside, Fiji is a very safe place to travel. You can see how secure most tourists feel here by the plentiful numbers of older couples, families, honeymooners and young independent travellers who all come here to enjoy some of the most beautiful scenery in the South Pacific.
There was a coup in 2000 that caused unrest in the country and international disapproval from abroad. The ultimately successful objective of the coup was to remove Indo-Fijians from political and economic power and racial tensions continue to simmer, although the coup was relatively bloodless. Tourism has since recovered and it is unlikely that politics will come to the fore in conversation during your stay.
Useful Tips for Tourists
Sightseeing, Activities and Adventure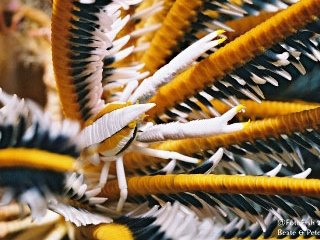 Fiji conjures up images of white sandy beaches fringed with coconut trees, romantic moonlit walks along the shore, and the beaming smiles of locals, as you join in their fireside songs. For years, the country has epitomised South Pacific island charm. Pure relaxation is the main theme for many people who visit, including honeymooners. They want nothing more than to unwind and enjoy the relaxed lifestyle and some good food. For others Fiji is a destination brimming with fun and exciting activities.
There are giant waterfalls, huge volcanic craters, remote villages, lush rainforests, and coastal views that one can normally only dream of. Popular activities include kayaking, trekking, white water rafting and even whizzing over the forest on a zipline. Surfers, golfers and bird watchers can also indulge their hobbies and find places that cater to their needs.
Cultural activities include displays of fire-walking, visiting the Fiji museum in Suva, shopping for local handicrafts and enjoying Fijian song and dance performances. Often the most rewarding cultural experiences come from spending time with the locals, so join in the fun of a kava-drinking ceremony!
For some more ideas on activities, sightseeing and adventures here, visit the Tourism Fiji website

.
Fijian Time Zone
There is a term "Fijian Time" that is often used as an excuse for slow service. Many things here seem to move at a snail's pace, including people and internet speeds. Fiji is +12 hrs GMT (or +17 hrs EST), in other words it is about as far away from Britain as you can get (hooray!). The International Date Line actually runs through Taveuni so Americans lose a day getting there and gain one on the way back.
Electricity
Electricity runs at 240V, 50 Hz AC throughout the country, however many resorts will have outlets for both 240V and 110V. Adaptors are usually available but it's best to bring your own, just in case. Electrical device plugs are 3-pin Australian-style.
The Fijian liveaboard boats have either 2-round pin or 3-pin Australian-style plug sockets.
Communications
Almost all hotels have phones and they are often free for local calls but cripplingly expensive for international. International roaming is available but Vodafone is the only mobile operator here and it has roaming agreements with Australian, New Zealand and UK providers so it is best to check the details with your local provider. The international dialling country code to Fiji is +679.
Fiji is catching up with internet technology and reasonably priced internet shops are popping up all over urban areas. However, in more remote areas it can be a different story and you may find internet connections can be very expensive at the dive resorts. Due to the remote nature of the liveaboard cruises in Fiji, the boats do not have a wi-fi service.
The postal service is more reliable than you might expect but important items should still be sent registered post. There is also an international EMS. There are plenty of post offices and the major ones offer P.O. box and fax services.
Codes of Behaviour
As always when you visit a foreign country, it is good to know the local customs and social taboos. The Fijians will know you are a foreigner and will forgive your blunders with good grace but still there are certain standards of behaviour which one would do better to follow.
You should always bring a gift if visiting someone's home or village. It is expected to not only bring a gift for your host, but also a gift (Yaqona, i.e. pounded kava) for the village chief as well. You should not walk around the village or people's homes uninvited as this will be seen as an invasion of privacy. On these visits you may well find yourself sitting cross-legged in a circle drinking brown kava from coconut shells while clapping and grinning like a native. Wearing trousers and long sleeves is good form for these occasions.
Public displays of affection should be limited to a simple kiss or a quick hug. You should avoid touching people's heads as this is considered a sacred part of the body. You shouldn't wear a hat or sunglasses when meeting someone as this is considered rude. You may even be asked to give personal items which you are wearing as gifts. It might seem rude but it is simply part of the tradition of shared property in Fiji so you might want to leave your treasured items at home!
Tipping and bargaining in Fiji
Tipping is not a Fijian tradition and is not expected. However if you do feel the need to reward someone for good service, it will no doubt be received with a warm and genuine smile. Note that quoted prices often do not include the 12.5% VAT. Bargaining is not standard in shops but is common with the Indo-Fijians, especially taxi-drivers who love a good long negotiation.
Best Clothing to Wear
There was a time before the missionaries arrived when everyone ran around the islands naked. These days you will be expected to dress modestly when in public. While it makes sense to dress lightly for the heat, going topless or wearing thongs will not be welcomed. Fijians will often wear a shirt and sulu (an ethnic skirt).
Criminality
The main population centres are Nadi and Suva. They are the most likely places for trouble on the street. You should take the usual sensible precautions. Stay away from dark places at night, stay with other people and don't wear expensive accessories. You should beware of the touts at airports and if you have transport arranged, just ignore them. The same for the guys who start carving your name into a sword as they chat to you. Just leave them before they get past the first letter as otherwise they may expect you to buy it.
Marijuana is illegal but not difficult to find. It is really not worth the risk and you may find yourself locked up if you are caught. Drink driving is also illegal and unfortunately equally commonplace.
Officialdom
If you need to bring expensive items into the country, try to also bring receipts for them to avoid problems at customs on the way out. It is also a good idea to have copies of all your vital documents in case of emergency. As a responsible scuba diver, we of course take it for granted that you wouldn't dream of taking away banned items such as coral, turtle shells or clam shells.
The police are not the most corrupt force in the world but they are not the most motivated either. You should use safety deposit boxes, exercise due caution, and you will leave Fiji, like the vast majority of visitors, with nothing but fond memories.
Useful References for Liveaboard Charters in Fiji

---
CUSTOMER TESTIMONIALS OF DIVE THE WORLD
... Responsive and personal. I asked questions and had good responses and back and forth email. Other operations would do well to do same, nothing is more annoying than talking to call centre people with no power to help and having to start from the start with a new person every time ... -- David Archer, United Kingdom. [More customer reviews]