>
Liveaboards
>
Maldives
Maldives Liveaboards
Best Dive Tour Options and Travel Information
We can all picture the topside images of the Maldives with sun-drenched white sand beaches, gently lapped by the clear turquoise waters of the Indian Ocean. For scuba divers however, there is another equally alluring world waiting to be discovered beneath the waters' surface. The islands have some good coral reefs, but it's the abundance of marine life throughout the Maldives that sets it apart from other liveaboard dive destinations.
Maldives liveaboard diving cruises mean discovering dense populations of fish, exploring caves and caverns festooned with colour, investigating wrecks teeming with marine life. And the islands are famed for encounters with large marine species such as whale sharks, manta rays and hammerhead sharks.
Although the Maldives is a very popular destination for honeymooners, the diving is not ideally suited to absolute beginners since many of its world class sites tend to be drift dives. However, those with a few dives under their belt, a reasonable amount of buoyancy control, and a level of comfort with current, can enjoy some of the most breathtaking sites imaginable.
The current that prevails at many of the dive sites visited by the liveaboards exists thanks to the Maldives' unique geography. The island chain is in fact a series of volcanic craters rising just above sea-level. This means that water is diverted in and around the atolls, sometimes squeezing through narrow channels and gathering pace in the form of currents. The currents bring in nutrients which nourish the abundance of marine life in this oceanic oasis such as parrotfish, snappers, Napoleon wrasse, sweetlips, tuna and jacks.
In total, there are 26 atolls and the 1,190 coral islands lie studded like gems in the vast Indian Ocean and are spread over approximately 90,000 km² of warm water. So there are a great many diving spots, making liveaboards the best way to explore the Maldives. And with value-for-money prices, dive cruises are a far more affordable way to explore the islands than a stay at a luxury resort.
Unlike in other parts of the world, liveaboard safari boats in the Maldives are usually accompanied on cruises by a dedicated dive boat called a 'dhoni'. These dhonis are used to conduct the diving activities during the tour, and store all the guests' scuba gear and noisy equipment such as compressors. This not only allows a more peaceful atmosphere onboard, but also frees up space on the mothership. The best liveaboards operating here are therefore often more spacious than you might expect.
Liveaboard Diving Cruise Options in Maldives
We recommend liveaboards that operate in the Maldives' central atolls, as well as those in the atolls further north and south. Check out your options here:
Encounters with large marine species such as whale sharks, manta rays and hammerheads are what you can expect on these diving safaris, as well as thilas and plenty of reef fish. The onboard skipper generally decides on the most appropriate route given the prevailing weather conditions at the time of the cruise. Sometimes Felidhoo, Felidhoo and Rasdhoo atolls will feature in the tour route. [More details on these dive sites: Ari Atoll, North Male, South Male].
This region of the Maldives tends to be the most popular liveaboard choice, particularly with first time visitors, and these charters minimise the inconvenience of internal travel within the country.
The Deep South of the Maldives has become a "best kept secret" for liveaboard divers in the know. Very few dive operators have visited the region and those that have return with tales of wonder. Whale sharks can be found at Huvadhoo Atoll and mantas at Addu Atoll, but perhaps the unique attraction lies at Fuvahmulah Island where thresher sharks, oceanic white tips and tiger sharks can regularly be seen. [More details on these dive sites: Deep South].
The Far North atolls of Haa Alifu & Haa Dhaalu represent a region remote from the main tourist hub of the central atolls. Out here you are unlikely to see any other dive liveaboards or other groups underwater. Pioneering scuba divers can look forward to the exciting possibility of encountering large gatherings of manta rays, plenty of white and black tip reef sharks, leopard sharks and schools of barracuda. Solitude, tranquillity and superb diving conditions are chief attractions here. [More details on these dive sites: Far North Atolls].
Drift diving in current-swept deep water channels to see some fast paced shark and pelagic action is one the main drawcards of the Southern Atolls of Felidhoo, Meemu, Laamu & Thaa. Grey reef sharks, tuna, jacks, eagle rays and Napoleon wrasse are frequently seen. And the region also includes some of the best sites for whale shark, manta ray, hammerhead and tawny nurse shark sightings. Divers who are happy in currents will enjoy this region. [More details on these dive sites: Southern Atolls].
Northern Atolls - Baa, Lhaviyani, Noonu & Raa - At the right time of year, Baa Atoll can be the best place in the Maldives for diving with manta rays. Other highlights include a dizzying volume of fish throughout the area, and an astonishing dive with squadrons of grey reef sharks at Noonu. Safaris in the Northern Atolls attract divers keen to explore new frontiers. [More details on these dive sites: Northern Atolls].
Please note that liveaboard diving trips in the Maldives are very popular and you need to plan ahead to make sure you get the cruise that you want. We recommend that you book at least 6 months in advance. The best dive safari boats become fully booked many months prior to the departure date and late availability is very rare.

Key Maldivian Travel Facts
The Climate and Best Time to Visit
There are 2 monsoon seasons which dominate the climate here - the northeast monsoon (dry) and the southwest monsoon (wet). Due to its equatorial location, the Maldives do not experience major cyclones.
Generally speaking the drier months of the year are between November and April (March and April being the hottest months). The wetter season, runs from May to early November. June, July and August often see the most rain, although most of the rain is experienced in the southern atolls.
Air temperatures are consistent and range between 24 and 33°C. You should pack appropriate clothing such as light cotton garments and sandals and otherwise as you normally would for visiting somewhere in the tropics.
It is possible to dive the Maldives throughout the year, with warm water temperatures being fairly constant throughout the year at 26-29°C (except in the far south which can be a couple of degrees cooler). However, the recommended season for confirmed liveaboard cruise departures is from November to May. This is when the seas are calmest and the skies are most often blue, with peak visibility. Outside of this period the winds and more frequent rains can cause ocean swells and it may be more difficult to find a confirmed departure.
The larger marine creatures of the Maldives are not seasonal visitors: you can see hammerheads, mantas, whale sharks, reef sharks, turtles and Napoleon wrasse all year round.
Liveaboard Ports of Departure in the Maldives and How to Get There
Male International Airport on Hulhule Island, 10 minutes by boat from the capital city Male, is where most arrivals first set foot on Maldivian soil. It is well connected and easy to get to. The islands are 4 hours flight from Singapore, around 13 hours from London, and 3 hours from Dubai. Colombo, the capital city of Sri Lanka, is some 45 minutes flight away. There is an Airport Development Charge for all passengers above 2 years of age departing from Male airport, collected at the check-in counters.
The major airlines that fly there from the UK include Air Emirates, Sri Lankan Airlines, Qatar Air and Thomson. Air Italy, Air Europe, Eurofly and Lauda Air all connect Italy with the Maldives. Condor and LTU fly from Germany. Other European airlines include Edelweiss (Switzerland), Iberoworld Airlines (Spain) and Aeroflot (Russia).
The main Asian airlines provide flights into Male from various destinations, so check Air Asia, Singapore Airlines, Malaysia Airlines, Qatar Airways and Emirates for details. Divers from China can fly via Singapore or Kuala Lumpur, or direct from Macau with Viva Macau. Indian visitors can fly direct with Air Sahara or Indian Airlines.
If coming from the U.S. of A, it is most convenient to fly via Singapore and take the 4 hour flight from there. There are also regular flights from New York and Los Angeles via Dubai with Air Emirates.
Departure ports are detailed for each trip in the 'Departures & Prices' section in each of our Maldives liveaboard boat pages. They will also be sent to you during the inquiry and booking process. In some cases a boat may only depart the area the day after the trip begins. This means you can arrive quite late on the first day and still board before they set sail the following morning.
We recommend you consider insurance to cover diving and travel activities, including trip cancellation. See our insurance programme for a competitive price:
Tourist Visas
No prior visa arrangements are required to enter the Republic of Maldives. A 30 days Entry Permit will be granted to visitors on arrival at designated ports of entry, based on the immigration requirements. For further details and up to date information, visit the Department of Immigration and Emigration

website.
Places to Stay
If you plan on staying in the Maldives before or after your liveaboard diving safari, you can find a wide range of accommodation options at hotelscombined.com, our affiliated hotel reservation specialists. Browse their website, use their on-line chat to raise your queries, and when you're ready simply use your credit card to make your booking:
All bookings are supported up by their 'Low Price Guarantee' to ensure you get top-dollar value for money.
Note: if you have a few hours to kill in Male before or after your liveaboard charter, then you may wish to book a day room at a hotel in Male or on Hulhule Island (where the airport is located). You can shower, store your luggage, and be free to explore the area.
Visitor Health
The Maldives has no serious problems with diseases. The resorts and liveaboards are self sufficient in terms of water and electricity. In some cases the water is drinkable though not wonderful tasting, and many of the boats will charge for bottled water on top of a 'one bottle a day' allowance.
Diving or sun-related injuries account for most of the health problems encountered by tourists. To keep safe avoid overheating, drink lots of water, get into the shade and dive within your limits.
Many resorts have their own doctor or nurse and most are within reasonably easy reach of a decompression chamber. There are several hospitals in Male and Hulhumale, including the government-owned Indira Gandhi Memorial Hospital (IGM) and the privately-owned Abduarahman Don Kaleyfan Hospital (ADK). ADK accepts some insurance plans, but IGM does not. As always medical insurance and or diving insurance is strongly recommended. Try to avoid a med-evac because the Maldive Islands are a long way from anywhere.
As for vaccinations and other health precautions, we recommend you consult your local doctor when planning your Maldives diving trip.
Tourist Security and Safety
Crime rates are very low and there are not many causes for feelings of insecurity among visitors to the Maldives. Unlike many other destinations, tourists generally stay in their resorts or on their liveaboards so opportunities for criminals are restricted.
Aside from taking the usual precautions with your belongings and valuable items, you are unlikely to encounter any potential security issues and the only place where there really exists any such possibility is in Male at night. Even then, being street-smart by staying in well-lit areas and not flashing your new Tag-Heuer around should be enough to avoid trouble.
There are a number of reasons why the Maldive crime rate is low. One is that being a Muslim country, social ills like alcohol and drug dependence are low. Another is that tourism is such a major economic factor that maintaining its image of a safe paradise is of great importance.
Useful Tips for Tourists
Sightseeing, Activities and Adventure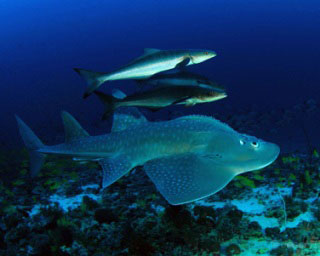 There are a lot of glorious beaches in the Maldives. Some of the best ones are those that you will visit as part of your liveaboard trip. Many cruises involve island barbecues, often on completely deserted islands so you can find that "away from it all" feeling as you take a stroll on fine white sand unmarked by the footprints of others. The remoteness of this island chain and its coral heritage means the beaches here are among the finest and cleanest you will encounter anywhere.
Despite its incredible beaches dotted throughout the atoll chain, The capital Male is unfortunately not blessed with much in the way of sandy shorelines. However, there is an artificial beach which is very popular meeting point for locals, especially in the late afternoon. Maldivians and tourists come here to swim, sunbathe or just stroll around but there are also water sports to be enjoyed, as well as entertainment including live music, carnivals and parades which use the artificial beach as their focal point.
Consistent swells from the southern Indian Ocean make the Maldives one of the planet's most consistent and safest surf zones. There are principally 2 major surfing areas - the North Male Atoll, and the outer atolls 450 km to the south. The surfing season runs from mid-February to November, coinciding with the south-west monsoon. March and April provide a combination of excellent diving, surfing and weather conditions.
If you are like most divers, the majority of your time will be taken up diving, visiting islands and enjoying the scenery on your diving cruise. However, there are some interesting things to do in Male Town if you have the time.
The National Museum, located in the old Sultan's palace in the Sultan's Park, is a popular spot for those wishing to immerse themselves in the nation's history and culture. Here you can learn all about colonial and pre-colonial times and admire antiquities such as thrones, statues and other accoutrements of former Sultans. It also showcases Thor Heyerdahl's archaeological discoveries and beautiful stone carvings. The museum is open Saturday to Thursday (excluding public holidays).
Constructed in 1906, by Sultan Mohamed Shamsuddeen III, the Mulee-aage Palace is now the office of the president and one of the most famous landmark buildings in Male. It also houses tombs of many of the Maldivian saints and is well worth a visit. The Friday Mosque (also known as Masjid-al-Sultan Mohammed Thakurufaanu-al-Azzam) is the biggest in the Maldive Islands, housing some 5,000 people, and features beautiful minarets and decorative domes as well as tombs of many of the country's national heroes.
These and the many other monuments are essential viewing for anyone with an interest in exploring the unique Maldivian culture and art of the country. For a more modern take on the country you should check out all the sensory delights of the local fish market, firewood market and fruit bazaars. The fish market is on the waterfront of Male and is a riot of colour, chatter and odour - some enchanting, others overwhelming!
For more ideas visit: The Maldives Tourism Board

.
Maldivian Time Zone
Standard time here is 5 hours ahead Greenwich Mean Time (GMT+5).
Electricity
Most resort islands and liveaboard boats in the Maldives use 220/240 volt AC at 50 cycles but there is no standard socket types and it is worth carrying an international adapter. Plugs are usually either the 3 square pin - 13 amp British type or they are the 2-pin European style. If you are used to a 110V supply you will need a small transformer to convert from 240V to 110V.
Communications
The Maldive telephone system is very efficient with international telephone communications available from all the resort islands. Mail can be sent from the resorts and will usually reach its destination within 7-10 days.
A GSM cellular network with international roaming is now functioning in most of the tourist areas. You can also purchase 'Pay as you Go' SIM cards at the airport.
Fixed line internet connectivity is not readily available in the islands, and even in Male internet prices can be high. However, the wireless internet network is quite extensive and many of the Maldivian liveaboard boats provide a wi-fi service. Dhiraagu has announced the introduction of GPRS data roaming service for visitors and has a prepaid broadband hotspot internet service called the Wireless Zone service on the main atolls. Wataniya Telecom Maldives also has a network offering high speed internet access based on 3G technologies in the city area of Male and GPRS/EDGE technologies serving other areas of the country.
Codes of Behaviour
Male has plenty of shops, restaurants, bars and local attractions which cater to locals and tourists. Mercifully free of the worst excesses of globalisation, the eateries and shops are more local than chain-store style so you can be sure that your purchases are the genuine article.
Shops and local stalls sell local handicrafts such as traditional mats and wooden curios. There are a lot of jewellery shops selling silver, gold and mother-of-pearl. Unfortunately these shops also sell non-'PC' items such as turtle shell and coral, so it is a good opportunity for you, as a responsible tourist, to register you displeasure at the sale of such items.
Tipping and bargaining in Maldives
The practice of tipping is a Maldivian custom. Allow something for staff members who look after you well throughout your stay, e.g. in a resort you may have the same waiter for your entire vacation. Local boat crew on a liveaboard will also expect a tip at the end of your trip. For small acts like luggage carrying, a dollar or two is normal. Note you should keep a few dollars aside for departure tax.
Best Clothing to Wear
Although you may feel like you are in a remote paradise, the locals may not take too kindly to you stripping off. Nudity is forbidden. Swimwear should be decent and you would be advised to cover up reasonably well for dining. If paying a visit to inhabited islands you should be covered from torso to knee.
Criminality
You should take the usual precautions such as not leaving money and valuables lying around so as to not invite theft. Upon entry you are not allowed to import several things including alcohol, pork products, idols of worship, spearguns or machine guns. If you do have any alcohol with you, then you can declare it at Customs. They will give you a receipt and you can claim it back when you leave. They usually x-ray all incoming luggage, so any undeclared bottles are likely to be found! Also be wary of having books, magazines or DVDs which might be deemed (by them) as inappropriate; these will be confiscated too.
Useful References for Liveaboard Charters in Maldives


---
CUSTOMER TESTIMONIALS OF DIVE THE WORLD
... [Your sales staff] were patient as I met some difficulties due to my late booking. They were really fast, helpful and flexible ... -- Natalia Semko, Russia. [More customer reviews]