>
Dive Resorts
>
Indonesia
>
Bali
Bali Diving Packages
Best Dive Resort and Travel Information
One of the most beautiful islands in the world, you may know Bali as Indonesia's most popular holiday island, but it is also one of its best dive spots and highly affordable. Many visitors find the combination of fascinating cultural attractions as well good shore-based resort diving set against the stunning Balinese back drop of huge volcanoes and picturesque rice paddy terraces simply irresistible.
Equally attractive are the mola mola, mantas, sharks and coral reefs, plus the shallow shore dive that is the famous wreck of the warship the USS Liberty. Together they make Bali a highly diverse dive package destination, as well as one that is suitable for non-divers.
Mythical and magical, a diamond shaped tropical island (140 km by 80 km) of spectacular volcanic mountains and lakes, enchanting rice terraces, ancient temples and palaces, surrounded by sparkling and warm coral seas, picturesque Bali is alight with its own unique culture and traditions. You may be surprised by Bali's modern tourist facilities, but you will be amazed by its medieval culture - still a vibrant civilisation, very much alive and breathing in its golden age. This helps explain the island's enduring popularity with so many holidaying couples and families.
Where to Stay in Bali
While most tourists stay in the towns of the south, the best dive sites are spread out across the island in the more pleasant and less populated regions, and on the neighbouring islands of Nusa Penida and Lembongan. This means that, if you want to experience the best scuba diving on offer in Bali, you'll need to choose a dive resort location or two; and you'll get a great overview of this majestic island whilst doing so!.
Located on the northeast coast, Tulamben is Bali's best known resort diving destination and is home to the Liberty wreck as well as many other high quality sites:
It has now grown into a small village to cater to the needs of divers and there are a range of accommodation options, all very close to the main sites. It is here where local women will carry your scuba gear on their head, a feature that is common to both the cheaper accommodation options and the high-end, but still quite small resorts. [More information on these dive sites: Tulamben].
There are half a dozen different dive sites in the immediate area and several more in the nearby vicinity. Some Tulamben resorts include unlimited shore dives in the packages and offer excursions to some of the other top diving locations around Bali.
The island of Lembongan and nearby Nusa Penida are Bali's second premier diving region and it is home to a dozen or so of the best hard coral reef drift dives around, all of which can be accessed by daily boat trips run from the main beach area of the island. In addition, it is the world's best place to dive with Mola Mola in season, and there are some great manta ray encounters on offer, which all make for an unforgettable holiday. [More information on these dive sites: Nusa Penida and Lembongan].
There are a few different resort accommodation options on Nusa Lembongan, from beachside simplicity to spacious villas with stunning views across the Lombok Strait, and all close to the diving. Staying in Lembongan is like it was to stay in Bali 20 years ago, before the larger hotel chains moved in, so to stay here is to opt for easy-going island charm, far from the hordes of tourists.
To experience all the best scuba diving and to avoid long and arduous daily road transfers, we recommend that you book a combination of resorts in Bali, including the Tulamben area to dive the east coast, and Lembongan Island to dive Nusa Penida. Stays of 5+ days are ideal for one location or 2 weeks for a "Best of Bali". Bali dive packages normally include accommodation (some full board, some breakfast only), dives and transfers.
Choose Your Own Accommodation
Alternatively, you can simply make daily trips to the Bali scuba spots you want to visit:
Casual divers might prefer to stay in the south of Bali in Kuta, Sanur or Ubud, and make occassional day trips to a smaller selection of the 80 dive sites available around the island. Although the journey times are much longer each day, all the best destinations in Bali are offered as 2-dive package days, with lunch and refreshments included. [More information on these dive sites: Bali].
Daily dive trips will appeal to tourists whose main holiday focus is to enjoy Bali's other attractions such as sightseeing, culture, watersports and nightlife, as well as sample some of the diving.
If you plan on booking your own accommodation for your Bali resort diving vacation, you will find a large range of choices at hotelscombined.com, our affiliated hotel reservation specialists:
Take your pick from dozens of options, from top-of-the range international beach resorts to budget guesthouses, and everything in between. And you can be sure that whatever option you go for, it will be backed up by their 'Low Price Guarantee' to ensure you get the best value for money.

The Climate and Best Time to Visit
The dry season is between the months of April and October, with the coolest months of May, June and July having an average temperature of 28°C. Rainy season is between November and March, with sudden downpours interrupted by periods of sunshine. Tourist High Season is July and August for Europeans and Americans, and December and January for many vacationing Australians.
You can scuba dive Bali all year round since the weather affects the sites here only in certain areas at specific times of the year. Please check our dive site descriptions for more detailed information on the seasonal variations around Bali. We recommend a visit between April and December.
How to Get There
Bali lies in the chain of islands directly between Java to the west and Lombok to the east. There are direct international flights to Denpasar - Ngurah Rai International Airport from Singapore, Hong Kong, Hawaii and Guam, Kuala Lumpur, Bangkok and Phuket, Tokyo and Taipei.
Denpasar is located just south of Kuta and is served with daily flights from Jakarta. Flights are frequent and take 80 minutes. There are many other direct internal routes including Maumere - Flores, Manado - Sulawesi, Kupang - Timor, Bima - Sumbawa and Ambon - Banda Islands. Indonesia's domestic airlines include Lion Air/Wings Air

, Garuda

and Air Asia

. You should be able to book direct online with them and pay with your debit/credit card. If you experience problems, please ask us for help.
Tulamben, meanwhile, is a 3 hour taxi ride from the airport and may, depending on your dive resort choice, be included in the price.
We recommend you consider diving, travel and trip cancellation insurance. See our insurance programme for a competitive quote:
Sightseeing and Things to Do in Bali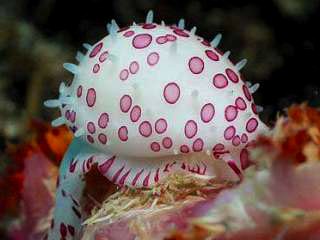 From the "happening" Kuta suburb you can easily go sailing, rafting, quad biking, canyoning, fishing, scuba diving or simply sightseeing around Bali and still be back at your resort in time for happy hour.
Kuta is also the best place to learn surfing, and there are more advanced breaks for experienced surfers at Suluban Beach, to the south, Padang Padang, Bingin and Balangan.
There's a water sport day trip facility suitable for adults and families alike at Lembongan Island. Here, you'll find water slides in the sea, windsurfing, banana boats, sailing, diving trips at Nusa Penida and afternoon beach BBQ buffets - all just a high speed catamaran ride away from Benoa. Lembongan offers the kind of laid-back water's edge restaurants and accommodation that can be difficult to find in the more built up beaches of the main island. You can also watch the locals harvesting seaweed and the children flying their huge, ornate kites. There's also a water park at Tuban - Waterbom Park.
However, if you want to discover what the real Bali is all about, we'd encourage you to get away from the tourist hotspots and take a tour around the scenic mountains to the north and central. Take in the stunning vistas of rice terraces and coconut palm stands at Ayung River or Tegalalang Valley.
Visit the settlement of Bayung Gede, an intact pre-Javanese village, and course the caldera rim road of the volcanic mountain, Gunung Batur. Here's the magical sight of the scenic Danau Batur crater lake housing Pura Batur, Bali's second most important temple. Make sure you are appropriately dressed to enter a temple though, with long trousers or skirt, sleeved top, and temple sash. Further north you'll find Ulun Danu, a stunning Buddhist temple standing high up on Lake Bratan.
Most of Bali's considerable artistic prowess and energy is exercised on the sculpting of god effigies, palatial pavilions, pagodas and doors, and paintings of ceremonial paraphernalia. Its greatest art form is its classical architecture, characterised by temples with graceful roofs and narrow gates. Colourful processions mark most days, with their attendant bands, costumed gods and towering offerings, moving between one temple and another.
In the foothills of Mount Agung is Pura Besakih, the mother temple. This complex dates from pre-historic times and has been the state temple since the 16th century. Nearby at Kamasan you can watch painters working at the ancient craft of cloth puppet making.
Art connoisseurs will love the village of Ubud, Bali's centre of cultural tourism. Here, there's Puri Lukisan Museum, featuring excellent work by all Balinese schools of art, and Neka Museum which features collections of more modern paintings and photographs. Here you can relax on your balcony cooled by the breezes that waft over the highland paddy terraces and watch the farmers bend and stoop in coolie hats as they tend their crops. Nearby is Sangeh Monkey Forest, a nutmeg forest and home to Hanuman,the monkey-god.
To the far south on Badung Peninsula, stands the sublime cliff-top temple monument of Pura Ulawatu, carved from coral lime stone in the 16th century. To the west of Kuta stands Tanah Lot temple, standing on an offshore rock. Many tourists come here to watch the sunset.
For more detailed information take a look at our article: Things to Do in Bali.
The Beaches
Kuta, with the adjacent Legian, Seminyak and Tuban, is by far Bali's busiest beach resort area. Shops, restaurants, hotels and nightclubs are all in abundance here and the beach itself is the best in the area with great surfing. Being the hub of tourism, you can join day trips and sightseeing tours to anywhere on the island from Kuta. So if you're looking for a lively night out with your new found dive buddies this is the place to be with many of the bars having live music, special drink promotions and organised pub crawls.
Sanur is an upmarket alternative to the Kuta area of the island with a great beach and plenty of water sports - windsurfing, snorkelling, parasailing etc. all readily available. The nightlife is quiet in comparison to Kuta and there are plenty of good quality, reasonably priced eateries as well as some excellent craft, clothing, art and antique shops making this an attractive option for those wanting a more peaceful type of vacation.
Tulamben is a sleepy village on the north east coast, beautifully set with the stunning backdrop of Mount Agung volcano, and famed for the Liberty Wreck site. Scuba diving packages and relaxation here are the principal draw cards, or if you feel like burning some calories, you can climb Gunung Agung (3,104m) or the smaller Mt. Seraya (1,174m).
Beyond that, there are many places of local interest such as Bali's highest waterfall in the nearby town of Les. For something unusual you can head to Tejakula, a local town famed for its horse bath which now acts (slightly disturbingly) as the towns public bath. More hygienic, but slightly further afield, is the spring baths water palace of Amlapura, Tirta Gangga in the east of Bali. Then there's river rafting, a luxurious golf course (set inside a volcanic crater!), mountain tours, traditional markets and cookery classes.
Restaurants and Entertainment
Wherever you are on the island there are plenty of restaurants offering good quality, reasonably priced food. In Kuta there are all the usual restaurant types you'd expect in any popular tourist place, such as Italian, seafood, Mexican, Thai, Japanese, Asian, local Indonesian, as well as western fastfood joints.
To sample real, traditional Balinese food you'll have to sample the cuisine cooked at home by the people of the island or try a dish from one of the many street side food stalls called 'warungs'. This mainly consists of rice with small portions of vegetables, fish and meat and is generally very spicy ("Sambal").
Kuta is the centre for partying in Bali, with lots of drinking, music, and late nights Jalan Legian has many bars, clubs and discos, all within stumbling distance. There are several live music joints, including jazz, and there's always an evening Balinese dance show or two to attend.
Stay anywhere else on the island outside of the Kuta and Sanur resort areas and you could be forgiven for thinking it was a different island as the nightlife is far more sedate and peaceful elsewhere.
Shopping in Kuta and Sanur is vast and varied from markets and shopping centres, to roadside shops filled with local crafts, art, antiques, clothes and copy rip-offs. Kuta Square is by far the most sophisticated shopping experience on the island, with many designer labels and products available.
The traditional Denpasar Kumbasari Market is the place to go for fruit and vegetables, as well as basketwork, sarongs, and mats. Please be aware that it is illegal to take any object older than 100 years out of Indonesia without proper documentation - so be wary on "Grab a Granny" nights!
Local Transport Options
Public transport here is inexpensive and regular. Most public transport is provided by bemo, or minibus, and involves a connection at one of the terminals in Denpasar. This can make any journey time consuming and inconvenient. Add to this the tendency of bemo drivers to overcharge tourists, and you've got a good reason to look for alternative means of transport.
There are many shuttle bus services operating between the major tourists destinations. These you can book at any travel desk, and they'll even collect you from your hotel. Beware: Indonesians are not renowned for their driving skills and most seem to think that they are on time trial for Ferrari Formula One!
Alternatively, you can hire a taxi. These are still relatively cheap as they are subject to fixed price control with meters. Don't get in a taxi with a broken meter. If you are prepared to get out of the vehicle, you'll often find that the meter has suddenly fixed itself!
A final option is to rent your own vehicle. For this you'll need an international driving license, a copy of the vehicle registration papers, and thick skin - firstly to deal with any police trying to extort fines from you, and secondly to turn a blind eye to the diabolically low and dangerous driving standards of the locals.
Useful References for Bali Dive Packages


---
CUSTOMER TESTIMONIALS OF DIVE THE WORLD
... Dive The World was great about helping us reschedule our daytrips several times to work around an illness ... -- David Kahn, USA. [More customer reviews]