>
PADI Courses
>
Advanced Open Water Diver
Scuba Lessons
PADI Advanced Open Water Diver Course
Looking for the ultimate adventure? You found it! PADI's Adventures in Diving programme fine-tunes your scuba skills and allows you to explore all that diving has to offer and to advance your training to the next level. It's your dive - go for it!
This programme offers 2 certification options. Complete any 3 Adventure Dives to earn the PADI Adventure Diver rating. Complete the Deep and Underwater Navigation Adventure Dives and 3 additional Adventure Dives and earn a PADI Advanced Open Water certification.
PADI's Adventures in Diving programme has something for everyone and is an ideal course to take on a liveaboard cruise.
This in-water, performance-based programme includes the following lesson choices: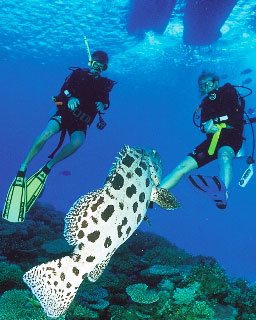 Altitude
AWARE-Fish Identification
Enriched Air Nitrox
Underwater Naturalist
Boat
Underwater Navigator
Peak Performance Buoyancy
Underwater Photography
Multilevel and Dive Computer
Deep
Night
Dive Propulsion Vehicle (DPV) - underwater scooter
Search and Recovery
Drift
Underwater Videography
Wreck
The course offers you a structured programme where you gain additional experience and skills under the guidance of a PADI Professional. If you're an Open Water Diver, then you're ready for the PADI Adventures in Diving programme. What's more, PADI's Adventure Dives also count towards PADI Specialty Diver certifications.
So what do the Adventures in Diving lessons offer you? New experiences, new skills, and lots of thrilling scuba adventures.
Course Details
Number of Dives: 5
Duration: 2 days
Price: Courses price list
Location: This course is available at our 5 Star Dive Centre in Phuket; as well as Phi Phi Islands and Krabi, Koh Tao and Koh Samui in Thailand; Cairnsf in Australia; Hurghada, Sharm El Sheikh and Marsa Alam in Egypt; Mabul and Kota Kinabalu in Malaysia; Bali, Manado and Raja Ampat in Indonesia; and Taveuni and Viti Levu in Fiji.