>
Liveaboards
>
Burma
Burma Liveaboards
Best Dive Tour Options and Travel Information
A liveaboard trip in Myanmar means having the opportunity to dive and cruise far from the average tourist's beaten track. The Burma Banks and the Mergui Archipelago promise encounters with big pelagics, sharks and rays, healthy reefs with a lot of marine life, and the pioneering spirit of travelling to areas where few others go. The archipelago lay untouched for years and has only been visited since 1997.
Burma diving consists chiefly of sites peppering the 800 or so islands of the Mergui Archipelago where you can enjoy a variety of different underwater scenes: walls, caverns and tunnels, as well as huge pinnacles and boulders covered with soft corals and gorgonian sea fans. Further offshore, the legendary Burma Banks are a series of huge flat-topped underwater seamounts that rise up from the ocean depths almost to the sea's surface.
Fish sightings you can expect include armies of barracuda, dogtooth tuna, batfish, unicornfish and trevallies, and also manta rays and the awesome whale shark, grey reef and whitetip reef sharks. The macro life is spectacular and includes ghostpipefish, frogfish and cuttlefish, as well as countless types of shrimps, crabs and nudibranchs.
The southern Mergui Archipelago runs parallel to the shared Myanmar-Thai peninsula and forms part of the Andaman Sea. With a lack of world demand for Burmese fisheries, the waters are less exploited and richer than most, with little industrial fishing taking place. The archipelago provides a new frontier for liveaboard exploration in a fascinating, out-of-this-world environment. If you want to get away from the crowds to remote pristine sites where a vast range of creatures, both large and small, await, then a Burma liveaboard safari is for you.
Liveaboard Diving Cruise Options in Myanmar
Since the premier dive sitesare spread over a large area, and there are no resorts which allow divers to see all these sites, we recommend a liveaboard diving safari as the best option to explore Burma. Check out your options here:
While many know of the wonders of the Andaman Sea on the west coast of Thailand, few venture further north into the Mergui Archipelago. It's here that you can cruise hundreds of unexplored islands and dive at uncrowded sites undisturbed by the passage of time and the tourist masses of neighbouring Thailand. Liveaboards may visit the Burma Banks and some of the top sites of the archipelago, such as Black Rock and Shark Cave.
Black Rock is one of the best dive sites for shark encounters. You can see whitetips, grey reef, and black-tip reef sharks, both here and at the Burma Banks, where you may also spot mighty potato groupers, large red snappers and powder blue surgeonfish. Shark Cave is best known for its resident and docile nurse sharks, but there is much more to this site than the name suggests. Banded sea kraits, cuttlefish and harlequin ghost pipefish head the list of smaller but no less exciting creatures regularly seen here.
The Southern Mergui Archipelago is known for dives with both an array of sharks and pelagic fish, including eagle rays and whale sharks. But it's also known for a lot of the smaller stuff too, which hide in the crevices of the walls and overhangs that are typical of Myanmar's underwater topography. Some of the other dive sites that you'll visit in the south are Rocky Peaks, Great Swinton, North and South Twin islands, Stewart and McCarthy islands, and Western Rocky. [More details on these dive sites: Burma].
Charters run for between 4 to 7 nights in duration. The distances involved in these expeditions make them more expensive than those in Thailand. Some of the sites are quite deep and the region is remote. For these reasons, scuba divers are expected to be relatively experienced.
Click to view product.
Special discounted trips highlighted in yellow
At Tower Rock you can hang in front of huge towering walls and watch as several manta rays glide and perform their entrancing dance in front of a spellbound you. Little Torres Island is a good dive site for appreciating the vibrancy of the corals here where there are healthy specimens of table coral, mosaic coral and red whip coral to name a few. The corals are all surrounded by healthy reef life as well as leopard sharks and sting rays on the sea bed nearby.
In recent years macro enthusiasts have begun to sing the praises of this region and it is now a popular liveaboard diving destination for underwater photographers who come to study subjects such as the numerous frogfish and ribbon eels, as well as the huge numbers of crustaceans in Burmese waters including lobsters, crabs, shrimps and cowries. Some of the dive sites that you'll visit in the north are Lampi Island, Salet Galet, Hayes Island, Nearchus & Chevalier Rock, Freak Island and West Canister.
Cruises typically run for 7 nights. Northern Burma has a much more pioneer feel to it than those trips which take in just the southern section of the Mergui Archipelago, with fewer boats going there. Some extended liveaboard cruises visit both the north and south Mergui areas.
A number of the liveaboards above run trips that visit the Similan Islands and Richelieu Rock (the best sites in Thailand), and also continue north into Myanmar's Mergui Archipelago. The 2 destinations complement each other superbly. The Similans feature huge underwater boulders, and a vast array of sea life can be seen on these trips, including frequent sightings of whale sharks at Richelieu Rock, manta rays at Koh Bon, leopard sharks and turtles. The dive sites in Burma are different in that they tend to feature wall diving, caverns, tunnels and drop-offs. Combination tours allow you to experience the very best of the Andaman Sea on one single cruise. [More details on these dive sites: Richelieu Rock, Similan Islands].
These safaris are usually about a week long. There will be a short enforced delay at some point in order for you to complete immigration formalities.

Key Burmese Travel Facts
The Climate and Best Time to Visit
Myanmar has a tropical, hot and humid climate throughout the year, though it can get chilly in the mountainous north. The dry and cool season runs from November to February; March to May is also dry but very hot. The rainy season runs from May to October with the wettest month being October.
The Burma scuba diving season on liveaboards in the Mergui Archipelago is restricted to the dry season only, so we recommend visiting between November and late April, when the seas are at their calmest and visibility highest. The sea temperature is warmest (30°C) around February and coolest (26°C) in October.
February to May sees the greatest number of visits from whale sharks and manta rays.
Liveaboard Ports of Departure in Burma and How to Get There
Thailand will be your starting point for your liveaboard trip to Myanmar, departing from either Phuket, Khao Lak or Ranong. Ports are detailed for every trip in the 'Departures & Prices' section in each of our liveaboard boat pages. They will also be sent to you during the inquiry and booking process.
Most commonly, you will board your boat in the Thai port of Ranong or you will be transferred overland from Phuket to your departure point at Khao Lak. For more details visit our How to Get to Thailand section.
For liveaboard departures from Ranong, you can choose to join your dive boat either by minibus from Phuket, or you can fly direct to Ranong, on the Thai side of the Myanmar border. Ranong departures do not usually include any transfers. Bangkok Airways

operate flights from Bangkok to Ranong. Then take a taxi from Ranong Airport to Ranong Garden Hotel (Ranong), where you will be picked up.
If you are already in Myanmar, you can be picked up and dropped off in the Kawthuang area, the gateway to Mergui and where the liveaboards make immigration checks at the beginning and end of each trip.
We recommend you consider insurance to cover health, diving and travel activities, including trip cancellation. See our insurance programme for a competitive price:
Tourist Visas
You don't need to apply for a tourist visa beforehand when visiting Burma on a liveaboard safari from Thailand. However, we will need to assist you to obtain an entry permit to visit Mergui. This takes at least 14-21 days. Please e-mail us a copy of the main (photograph) page of your passport. This permit allows you to enjoy your liveaboard and to stay in the Kaw Thuang area for a combined period of 14 days. This is not a visa to travel elsewhere in Myanmar. You will also need to bring with you your passport, 3 colour passport-size passport size photographs, and entry fee (in crisp new US dollar bills of large denomination eg 100s and 50s), at embarkation.
When guests re-enter Thailand after a cruise they will be issued a 15 day tourist visa for Thailand.
General tourists in Burma are granted a 28 day visa on arrival. However, things can and do change so you should contact a local Myanmar embassy or consulate

for details.
Places to Stay
If you plan on staying in either Burma or Thailand before or after your liveaboard diving safari, you can get the best value rooms with hotelscombined.com, our affiliated resort reservation specialists:
Browse their website for choices, use their on-line chat to seek answers to your questions, then simply use your credit card to make your booking. All reservations carry a 'Low Price Guarantee' to ensure you get top-dollar value for money.
Visitor Health
Myanmar is a malarial area. However, there have been no reported cases of guests ever contracting malaria from a liveaboard diving boat, so if you stay on your boat, it's highly unlikely you will catch malaria. Other health risks include cholera, hepatitis, rabies and typhoid.
Common but avoidable health concerns are contaminated food, water and ice that can lead to diarrhoea, dehydration and hepatitis A or E. Make sure you drink only bottled drinking water. Fungal infections are also very common. Wear loose clothes, wash frequently, and dry yourself carefully.
It's recommended that you seek medical advice about immunisations at least 6 weeks before you travel. Discuss your Burma liveaboard trip with your doctor and set out your vaccination requirements. Self-diagnosis and treatment of any medical problem can be risky, so you should always seek medical help.
Tourist Security and Safety
Dive the World offers only Thai-operated diving cruises in Burma around the Mergui Archipelago from the port of Kawthaung (Victoria Point) on the Thailand-Myanmar border. We do not offer any tourist-related activities or options on land. As such, we restrict our advice to the security onboard liveaboards cruising the area.
Every liveaboard diving trip must check in at Immigration Control at Kawthaung. All tourist passports are held there for the duration of each cruise. After checking in to Myanmar, an immigration official boards the boat and travels with each party for the duration of each cruise. Therefore, every liveaboard tour is supervised by the Burmese authorities and is extremely safe.
In addition to this, the Myanmar Navy regularly patrol its waters for illegal and foreign vessels. We consider Burma diving activities to be extremely secure adventures and free of most risks that accompany other trips these days.
Useful Tips for Tourists
Sightseeing, Activities and Adventure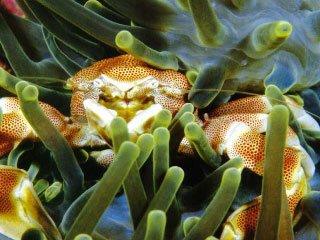 For so long the pariah state of South East Asia, Myanmar has some outstanding historical and intriguing travel destinations for the intrepid explorer, such as Rangoon, Bagan, and Mandalay - names evocative of colonial times, empires and civilisations of yesteryear, and packed full of impressive monuments and ruins.
Yangon (Rangoon)
Yangon lies in the Yangon River delta in southern Myanmar, about 30 km from the sea. This large city of 4 million people is crammed with trees and decayed colonial architectural charm.
Yangon is home to the gold-plated Shwedagon Paya, which dominates the city from its hilltop site. This mighty and magical monument was built in the 18th century and is surrounded by an incredible assortment of statues, temples, shrines, images and pavilions. Other sights include the colonial architecture of the legendary Strand Hotel, the colossal reclining Buddha in Chaukhtatgyi Paya and the peaceful Kandawgyi and Inya Lakes. Aung San Suu Kyi's residential house is also here.
Bagan
One of the truly great wonders of Asia, this is an amazing, deserted city of some 5,000 pagodas and temples on the banks of the Irrawaddy River. The Bagan period stretched from the 11th to the 13th centuries, and an enormous number of magnificent buildings were constructed here. The city was sacked in 1287 by the Tartars and never rebuilt.
Mandalay
This sprawling city is the cultural centre of Burma and was last capital of the country before the British took over and is the country's second-largest city. Highlights of Mandalay include Shwenandaw Kyaung, the last remaining building of Mandalay Hill, the once extravagant, moated palace with spiralling stairways, temples and sweeping views; and the ancient Rakhine Buddha image at Mahamuni Paya.
There are also the 4 nearby 'deserted cities' of Amarapura, Sagaing, Ava and Mingun. Mingun has some wonderful monuments in various states of disrepair, and is only accessible by river. The boat ride from Mandalay is a pleasure.
The country shares borders with Thailand, Laos, Tibet, India and Bangladesh. Nearly half the country is covered in forests, with mountainous borders east with Thailand and north with Tibet, where you'll find South East Asia's highest peak - Hkakabo Razi at 5,881m.
Central Myanmar is characterised by wide plains and rivers, where the Irrawaddy River (now Ayeyarwady) flows over 1,600 km, providing the flood plain basis for the main agricultural industry - rice. Burma was previously the largest exporter of rice in the world, but is now one of the 10 poorest countries in the world.
For more information about Mynamar visit: Ministry of Hotels and Tourism

.
However, as previously mentioned, our Burma diving charters depart from Thailand so you might want some ideas of things to do in Thailand.
Myanmari Time Zone
There is only 1 national time zone in Myanmar: +6.5 hrs GMT, or +11.5 hrs EST.
Electricity
Electricity is 230 volts AC at 50 cycles. Several different plugs and sockets are in use, so bring your own plug adapter kits. There are frequent blackouts and power variations, especially during rainy season. The Burma liveaboards in the Mergui Archipelago normally have flat or round 2 pin electrical sockets.
Communications
International telephone calls can be made from most major hotels. For international direct dialling use 01 + country code + area code + phone number. 95 is the international calling/country code for Myanmar.
There are very few internet cafes and only in the tourist locations and larger urban areas. Connection speeds are very slow. Due to the remoteness of the liveaboard safaris in Burma, most of the boats do not provide wi-fi service.
Post offices are open from 09:00 am until 3:30 pm, but services are unreliable. Important items can be sent by registered post. This is faster and safer but the cost is higher.
Codes of Behaviour
Temples, Buddha, statues, and monks are to be revered (for example, it is not allowed for a woman to touch a monk). Buddhist and Chinese shrines are open to foreigners but you should dress appropriately when visiting. Shorts and sleeveless shirts are discouraged. A non-Muslim can enter a mosque during prayer time. Hilltop houses have special spirit houses which are closed to outsiders; entering them will violate their sanctity.
The Burmese are amenable to being photographed but, if in doubt, ask first. Monks can be photographed and Buddhist ceremonies too.
People regard the feet of lower stature so do not point them at others or step over those seated or lying. Remove your shoes before entering a temple or house. Likewise, the head is of high stature and is not supposed to be touched or slapped.
Tipping and bargaining in Myanmar
Tipping is not part of local culture and not expected.
Best Clothing to Wear
This is a country in the tropical region so light, loose cotton clothing is most recommended.
Criminality
Myanmar is generally a fairly safe though, due to travel restrictions, a very awkward place to travel. As there are very few tourists here, there is little opportunity to make a dishonest living from them!
Be aware, as in the rest of the world, pickpockets and con artists are more likely to be found in crowded areas such as tourist spots, bus and train stations, and festivals - so keep a watchful eye on your valuables in these places.
Officialdom
As is commonplace throughout South East Asia, bribing officials is a regular part of life here. A minor bribe will get you a long way with local bureaucrats. As the people of Myanmar are very poor, money isn't necessary - cigarettes, pens and foreign t-shirts will work miracles.
Useful References for Liveaboard Charters in Myanmar


---
CUSTOMER TESTIMONIALS OF DIVE THE WORLD
... Everything was well organised and all my possible questions were answered by the introduction ... -- Lisette Willemse, Netherlands. [More customer reviews]