Scuba Diving Locations
Your Guide to the World's Best Dive Sites
Decided where you want to go on your next trip yet? To help you decide on a destination, we provide lots of information on what to expect from the diving in each location. Read up on the marine life and conditions you can expect to find.
We have experience of all these dive spots and have compiled this insightful dive site information so you can book the scuba vacation that is right for you:
Other places where you can find our liveaboard trips: Micronesia, the Philippines, Oman, Djibouti, Hawaii, Cayman Islands, Saba and St. Kitts, Turks and Caicos, the Dominican Republic and more.
Whet your appetite for scuba diving travel. Start getting excited about where you could be soon - sitting in the sun on the edge of a boat roaring towards one of the world's top dive sites. From whale sharks to pygmy seahorses, we've dived around each of these places and we'll set the scene for you from first-hand experience of what it will be like.
Our Top Dive Spots
Come on in. The water's lovely! Take a giant stride and Dive The World ...
• Australia
With year round warm water and vast coral reefs, Australia's Great Barrier Reef hosts a constant flow of divers realising their dreams. Wall dives and pristine coral fields, seemingly endless visibility at Osprey Reef, feeding SUV-sized cod at Cod Hole, minke whales in season and umpteen species of shark, this is but a sampler of what the planet's greatest reef is waiting to reveal ...
• Bahamas
Idyllic Caribbean diving conditions and the relaxed tropical vibe of this island chain have been a lure for divers for many years. The topography here includes coral reefs, walls, sandy bottoms, wrecks, pinnacles and even a Lost Blue Hole. Likely encounters include eagle rays, turtles, seahorses and of course, sharks. Sites like Tiger Beach and Bull Run promise thrilling shark experiences with mighty tiger sharks and bull sharks …
• Belize
From shallow, clear reefs to spectacular drop offs, Belize caters for divers of every experience level. Gentle, shallow reef dives at Ambergris Caye, incredible visibility, breathtaking sponge and coral formations, the world renowned Blue Hole at Lighthouse Reef and gigantic shoals of fish at Turneffe Reef. Take a liveaboard cruise around the outer atolls or stay at a resort for a beach and dive vacation combination, and for the adventurous a trek through the jungle to view Belize's spectacular wildlife is not to be missed ...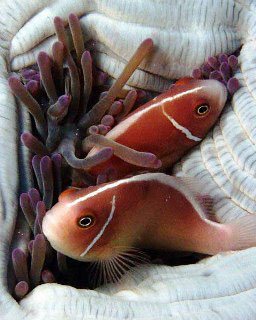 • Burma
Departing from Thailand between October and May, Burma liveaboard trips enjoy the uncrowded Mergui waters and often deserted dive sites. Often you'll be the only ones there to enjoy the variety on offer from reef sharks and pelagics, rays and whale sharks to the excellent unheralded macro diving of Myanmar ...
• Cocos
Truly a destination for experienced scuba divers with a pioneering spirit, Cocos Island is an untouched rarity. Uninhabited and visited by only a small number of intrepid divers, to visit Cocos is to treat yourself to unbelievably huge schools of hammerheads plus innumerable blacktip and silvertip sharks. Vast schools of fish swarm around this oceanic island and you will also encounter a jaw-dropping procession of marble rays, mobula rays and manta rays ...
• Cuba
Cuba is the new kid on the block of world-class scuba diving destinations. Years of protection and restricted development have made Jardines de la Reina an exceptional underwater experience. Sharks galore cruise the reefs: Caribbean reef sharks, silky sharks, lemon sharks, nurse sharks and more. Enormous goliath groupers, barracuda, jacks and snappers also swarm the reefs which are covered in corals and sponges and bathed in clear water. Cuba is a fascinating country with fascinating diving ...
• Egypt
The rich history of the Red Sea is matched by the richness of its waters and the abundance of marine life it supports. Famous wrecks like the HMS. Thistlegorm are on every genuine diver's wish-list. Considering the quality of the diving sites offered in both the Sinai Peninsula from Hurghada and Sharm El Sheikh and in the Southern Red Sea, it is little wonder that dive spots such as Ras Mohammed, the Brothers, Elphinstone and St John's are long-established entries in the scuba diving lexicon ...
• Fiji
Fiji is famed for some of the best shark dives in the world as well as being the world's 'soft coral capital'. There are scuba travel opportunities for everyone with resort locations such as Taveuni and Kadavu. Cruise around the South Pacific islands on a safari diving trip taking in Bligh Water and the Koro Sea. Beautiful islands, romantic beaches, warm, friendly people and dives of the highest order all combine to make the Fiji islands truly a dream scuba destination ...
• Galapagos
The pinnacle of bio-diversity, for many divers the Galapagos Islands represent the summit of their scuba careers. Oceanic currents bring life in myriad forms to this remote, volcanic archipelago. Whale sharks, hammerheads, Galapagos sharks and dolphins are common sightings, as are seals, sea lions, penguins and marine iguanas in the shallows. Add to this the wonder of land-visits, and superb bird-watching, and you can see why the Galapagos Islands are so special for any lover of nature ...
• Indonesia
This vast land which enjoys among the greatest bio-diversity on the planet has too many awesome scuba spots to attempt to cover. What we can give you is a glimpse of just how amazing life under the water here can be. Lembeh, Bali, Komodo and Raja Ampat are just a few of the names of places that inspire wonder and excitement among even the most experienced divers ...
• Malaysia
Find out why it is that Malaysia is fast being recognised as a top dive and travel destination. Better known to tourists as being a modern progressive Asian country, Malaysia is now a haven for divers eager to see for themselves the wonders of Sipadan and Mabul. Schooling hammerheads, mantas and critters galore all await you here ...
• Maldives
This beautiful island chain features some of the best liveaboard diving around, including Ari Atoll, North Male, South Male, the Southern Atolls, Northern Atolls and the Far North Atolls. From your pick up at the airport, you will be whisked off to explore dream locations where sharks, big fish and beautiful underwater topography await you. Although remote, the Maldives are easily accessible and liveaboard cruises range from the very affordable to 5 star luxury ...
• Mexico
There is something for everyone in Mexico since it is as diverse below as it is above the water. On the Caribbean side you have great visibility around Caribbean reefs near popular tourist spots like Cozumel and Cancun, and the world-famous Cenotes which offer a unique underwater experience. On the Pacific side you can enter the water to be surrounded by sharks, mantas, whale sharks, sea lions and whales. Places like the Socorro Islands, Guadalupe (famous for great white cage diving), and the Sea of Cortez promise turbo-charged dives that will leave you wide-eyed and high-fiving your buddy ...
• Palau
With highlights including world-class dive sites like Blue Corner, Peleliu and the incredible snorkelling experience of Jellyfish Lake, Palau is a unique and fabulous diving location. The reefs of this Pacific Ocean gem are blessed with so much big fish action that Palau leaves many other destinations in the shade. Few places can promise such numbers and density of sharks as well as manta rays, eagle rays, and many large and meaty reef predators ...
• Sudan
For many, the best diving in the Red Sea is found in Sudan. From amazing war wrecks like the Umbria Wreck, the underwater village of Cousteau's Conshelf II, to vibrant reefs teeming with life such as Sanganeb Reef, Sudan is an exceptional location. Few visiting boats, and uncrowded, unique and fascinating sites with great shark life; these are just some of the features to look forward to ...
• Thailand
From Phuket to Phi Phi, Krabi and the Similan Islands, Thailand boasts some of the best and most accessible scuba around. With handy diving trips just a few kilometres from the fun-packed shoreline and a fantastic range of value-for-money liveaboards cruising around the dive sites of the Similans, it's obvious why so many choose Thailand as their favourite diving destination ...
Dive Trip Specifics
We want to make sure you enjoy trip. Forewarned is forearmed for travel, so our details also contain vital information including:
• Temperature range and recommended exposure suits - This way you can avoid the trauma of only having a 3 mm shortie for the cold currents of Komodo, Guadalupe, or winter time in Egypt!
• Skill level suitability - Avoid being thrown into perilous, washing machine conditions when diving in Bali on your 6th open water dive!
• What each destination is great, and NOT so great, for - you could be lucky to see tawny nurse sharks at Burma Banks, but don't expect anything for the kids to do there!
• Recommended length of stay - Don't get stuck for 10 days in a 2-dive site town - and don't get caught short in the Lembeh Strait and spend just a day when you could, and should, be diving there for a week.
Got a question?
Have a look through our Frequently asked questions
Seeking Inspiration?
Click on any of these suggestions below:
Looking for destination ideas?

---
CUSTOMER TESTIMONIALS OF DIVE THE WORLD
... Very good local recommended information and very useful 'one-stop-shop'. I will definitely be trying Dive The World the next time I travel ... -- Julian Skeels, Great Britain. [More customer reviews]