>
Dive Destinations
>
Maldives
>
Southern Atolls
Your Guide to The Southern Atolls
Maldives Scuba Diving Adventures
...Highlights: whale sharks, shark action, manta rays, schooling fish & big pelagics...
...Maldives Southern Atolls' diving environment: healthy reefs, drift diving, advanced divers, off the beaten track...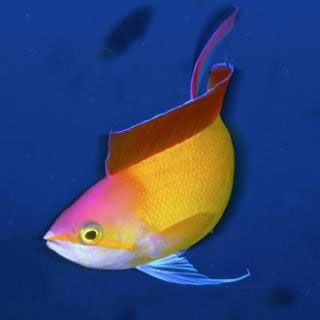 Venture into the Maldives archipelago in the extreme south and you will know how the diving pioneers felt years ago. So much of the ocean and reefs have been unexplored and each liveaboard safari returns with a list of pristine, spectacular new thilas to investigate on the next trip. Resorts are rare and, with only a few liveaboards cruising the Southern Atolls of the Maldive Islands, you will often be the only dive boat as far as you can see.
Visibility is superb in the warm waters surrounding the atolls. Healthy corals are virtually untouched by humans.
Large predators are attracted into the channels to feed on the profusion of smaller reef fish schooling close to the coral walls and submerged thilas. Whale sharks are also seen feeding on the plankton that spills out of the atoll channels.
Manta cleaning stations are spots of lively activity. Napoleon wrasse and barracuda are prevalent. There is a good chance of meeting eagle rays, sting rays and grey reef sharks on almost every dive here.
Exhilarating drift dives, using the strong currents in the channels surrounding the islands and traversing channels to dive in calm waters in the lee of the current, are the profiles which constitute the majority of Southern Atolls liveaboard diving in these Maldive islands.
Dive Site Descriptions
An area of the Maldives still relatively unexplored, Laamu is characterised by a few deep channels where strong currents attract whitetip reef sharks, hawksbill turtles, rays, jacks and tuna to hunt for the smaller and abundant reef fish. In terms of dive sites, very little of the atoll has been chartered yet so a liveaboard holiday trip here is likely to bring forth the opportunity of exploration dives. Perhaps its most famous dive site is Manta Point, where divers can see manta rays throughout the year.
Reef sharks meander along the steep walls of Medhufushi Thila as they feed among the plentiful smaller fish such as fusiliers, anthias and wrasse. Meet schools of humpback snapper, trevally and tuna as you descend to check out the caves. Manta rays swoop energetically nearer the coral-bedecked overhangs and whale sharks can often be seen gliding majestically into this calm northern lagoon.
White tip reef sharks and eagle rays feature at a challenging drift dive in Olhugiri Kandu. Curious Napoleon wrasse keep close to the walls of the wide channel and tuna hunt effortlessly among the glut of schooling reef fish. Thaa Atoll is also a good place for scuba diving with whale sharks.
Fotteyo Kandu features a vast array of marine life plus fascinating topography in the form of a narrow channel with swim-throughs, small caves and large overhangs. Colourful soft corals abound. Large numbers of grey reef and white tip reef sharks, eagle rays, tuna and trevallies are commonly sighted. If you're lucky, potato groupers, mantas and even hammerhead sharks can appear at dawn each day. Elsewhere you can partake in an amazing night dive with huge nurse sharks, sting rays and giant trevallies.
How to Dive the Southern Atolls
Since there are very few resorts in the area and the atolls are widely spread, a liveaboard safari is the best way to reach the more exciting dive sites. For more information on the trip routes and all the other travel information you might need to visit Maldives, read our Outer Atolls liveaboard section.
The popular liveaboards in the Maldives often become fully booked well in advance so we recommend that, to avoid disappointment or having to settle for a sub-standard vacation, you plan to book your trip at least 6 months prior to your proposed dates of travel.
If you prefer to stay on land, or don't have time for a full 1 week long cruise, we offer economy resort diving packages right in the heart of the action, on the atoll island of Felidhoo.

The Maldives Southern Atolls Diving Season
Calm seas, consistently warm water temperatures (26-29°C), and good visibility (20-30 metres) allow you to plan a dive vacation in the Southern Atolls all year round. Although short spells of heavy rainfall can be experienced during the months of June and July, manta rays are still in abundance at cleaning stations, hammerheads lurk in the depths, and whale sharks cruise the region all year round.
The summer months from December to May are characteristically hot and dry, and the wind is non-existent, creating the perfect environment for liveaboard diving.
Visit Weather Atlas

for a summary on the climate of Filitheyo, in the Southern Atolls.

Where are the Southern Atolls and How Do I Get There?
Review our maps below of the Southern Atolls and their host country Maldives. Here, you will find information on how to get to the Maldives, and then on to the Southern Atolls. Your cruise departs from Medhufushi and, as there is an airport on the island, a return flight from Male to Medhufushi makes it easy to reach the Southern Atolls.
Reef Summary
Depth: 5 - 30m
Visibility: 20 - 30m
Currents: Can be very strong
Surface conditions: Can be choppy in southwest monsoon
Water temperature: 26 - 29°C
Experience level: Preferably advanced with proof of 30 logged dives
Number of dive sites: ~100
Distance: 200 km south of Male
Recommended length of stay: 7 - 12 days
Useful References

---
CUSTOMER TESTIMONIALS OF DIVE THE WORLD
... The pre-trip organizing is important to me. I was given options, quick responses and follow up emails, which made planning easier. Of course the trip itself was the best part! Dive, eat, sun/sleep, dive, sun, dive, etc ... I'm in love with the Maldivian people! ... -- Audrey Shapiro, USA. [More customer reviews]