>
FAQs
>
The Red Sea
Red Sea Diving Holidays
Frequently Asked Questions
General Diving FAQs
General FAQs
Diving in the Red Sea FAQs
The Red Sea is a great place to scuba dive any time of year but water temperature varies quite a lot depending on the time of the year. In August the water temperature in Egypt can reach a bath warm 30°C but drops as low as 22°C in February. Sudan is generally a couple of degrees celsius warmer than Egypt. So you need to be sure your exposure suit is appropriate for the conditions.
August sees air temperatures in Egypt reach 40°C while in the winter (December to February) it can fall to 20°C. Again, Sudan's air temperatures are a degree or two higher than Egypt throughout the year.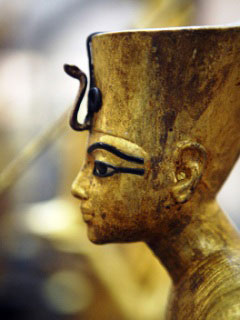 Where is the best scuba diving?
The Sinai Peninsula and Hurghada areas in the northern Red Sea are great for wreck diving, with sites such as the SS Thistlegorm, Abu Nuhas wrecks (Giannis D, Carnatic, Kimon M, Chrisoula K) and Rosalie Moller. Plus it also holds the Ras Mohammed National Park and the Straits of Tiran.
The southern Red Sea offers breathtaking reefs at Brothers Islands, Elphinstone, Rocky Island and St. John's reefs. Liveaboard itineraries tend to be either in the north or the south, although you can find those that take in some dive sites in both areas.
Sudan offers the adventurous diver some world class wrecks, glorious coral reefs, the opportunity of encounters with sharks, and large schools of fish, all in remote waters where few have ventured.
The Sinai Peninsula tends to be where most people visit on their first diving holiday in Egypt, progressing to the Southern Red Sea of Egypt, and Sudan later, in search of more remote diving.
View a map of: Sinai Peninsula

 , Southern Red Sea

How many dives per day are there on Red Sea liveaboards?
The norm on Red Sea diving safaris is to make 4 dives per day, including 1 night dive. However, on the first and last diving days of the cruise, you'll make 2 or 3 dives, depending on the season - summer time has longer days and so 3 dives is normal whereas the shorter daylight hours in the winter can mean later starts and only 2 dives are possible.
Note also that night diving in marine parks is forbidden under Egyptian law. This means that a maximum of 3 dives per day is to be expected when visiting the southern marine parks of Brothers, Daedalus, Zabargad and Rocky Island.
Dive conditions in the Red Sea can range from flat calm seas and great visibility to strong currents. There are a variety of different types of site, from flat shallow reefs to deep walls, so check out our Red Sea dive site descriptions to see what might, or might not suit you. Generally the Sinai area is more appropriate for beginner divers than the Southern Red Sea (Sudan and Egypt).
Important note: many liveaboards impose a conditional minimum number of dives, and Egyptian law requires scuba divers to have a minimum of 50 logged dives for the 4 offshore island marine parks: The Brothers, Zabargad, Daedalus and Rocky Island.
What about diver safety, are there any recompression chambers in Egypt and Sudan?
Safety is a serious matter in Egypt. The high numbers of scuba holiday makers visiting the Red Sea has meant that the Egyptian government must satisfy travel industry leaders demands in terms of faciities for handling diving emergencies.
There are several re-compression chambers on the Sinai Peninsula in Sharm El Sheikh and Dahab. Then on Egypt's eastern seaboard there are chambers in El Gouna (north of Hurghada), Safaga and Marsa Alam, as well as 2 chambers in Hurghada itself - one near the new marina in the down town area, and one Hypermed chamber out by the airport. There is also one hyperbaric chamber in Port Sudan that can be used for diver emergencies.
Additionally, the Red Sea Association for Diving and Water Sports (RSDASS) has introduced a series of rules aimed at improving diver safety in the Red Sea. These include:
All dive guides must carry ID cards that state they are professionally certified divemasters (at least);
All dive boats must have at least 1 dive guide onboard;
Divers with less than 25 logged dives must be accommpanied underwater by a guide in a ratio of no more than 6 divers per guide;
Maximum depth for an introductory dive is 8m;
When visiting the marine parks on Red Sea diving cruises, 1 guide must be provided for every 8 divers;
When diving within the marine parks, visitors must show at least 50 logged dives;
When diving outside of marine parks, 1 guide must be provided for every 12 scuba divers;
All divers must carry a surface marker buoy.
These safety regulations go way beyond the rather light standards laid down by PADI, and are welcome initiatives to ensure your safety.
There are many luxury boats in the Red Sea, why do they all have wooden hulls?
Sometimes when you look out across the water and lay your eyes on the luxury dream cruiser speeding past you, it can be difficult to believe that underneath those sleek lines and all that glamour, the hull is wooden, just like the most basic diving boats in the Red Sea. Steel hull boats have a much better record when it comes to safety at sea, so why is it that all the boats in the Red Sea are wooden?
The answer is very simple: there are no steel dive boat builders in Egypt. This is a Muslim country with a high degree of state control and interference. Entrepreneurial spirit is often stifled and old traditions and beliefs are not readily cast aside. What was good enough for generations past is often just accepted to be good enough for the future too. We think we might have identified a great new niche business start-up opportunity here. Any takers?

General Red Sea FAQs
I am not visiting the Red Sea in a dive group, but on my own. Will a single supplement apply to my package?
If you are staying in a hotel in Egypt and taking some scuba daytrips then you will be paying for the room and there is no option to share with another guest.
Liveaboards in Egypt and Sudan expect the single traveller to share a cabin. If you don't want to share and want a cabin to yourself, you must pay a single supplement on top of the published price. On average these supplements are around 70%, although there is a large range from 25% to 100% so please check with us for the best deals. In Sudan the range is 30% to 65%.
I'd also like to visit Cairo and do a Nile Cruise. Can you help with tourist activities?
Yes we can. Adding a week of Cairo, the Nile River and visits to sites of cultural and historical interest in Egypt can turn a great dive trip into the trip of a lifetime. So we have teamed up with local experts the National Travel Service (NTS) who specialise in Egypt overland tours and excursions. There are a number of different packages to choose from or if necessary, custom-built packages can be arranged.
Whether you're interest is royal mummies, the splendour of a Nile River cruise, riding a camel around the pyramids or on a desert safari overnighting at oases, NTS can make your dreams come true. More information on our Egypt overland tours:
What about passport and visa requirements for Egypt?
All visitors need a tourist visa (except those from Malta and Arab countries), a passport that is valid for at least 6 months, an onward ticket and adequate funds for expenses. There are more details in our tourist information section.
As always we advise that you check the latest visa and entry requirements with your local Egyptian embassy or consulate. As the embassies can be notoriously difficult to deal with, if you do need a visa before arrival then you should allow plenty of time for processing.
Do I need to provide any other documentation prior to my Egypt liveaboard trip?
Yes, you do. You need to submit a copy of your passport in advance on your tour. It is a requirement of the Egyptian coastguard. Your Red Sea liveaboard diving operator must receive it no later than 4 days prior to sailing or they may not be able to obtain permission to depart. You must also provide dive insurance details to your liveaboard operator prior to the trip. Failure to provide this information could result in you being prevented from joining the trip. We will, of course, send you details of who to provide these details to once you make a booking with us.
Please ensure that once on board you are able to provide the following details and documentation: last name, first name, nationality, passport number, flight number, time of arrival and departure, copy of your passport (another one) and diving insurance details. Please make sure that the passport is valid for at least 6 months at the commencement of your trip.
What are the visa requirements for trips that visit both Egypt and Sudan?
You will obtain 2 Egypt entry visas: 1 upon arrival at the airport and another when arriving back at Port Ghalib from your Sudan trip. You only need 1 Sudan visa which should be obtained in advance. For Egypt and Sudan trips, normally the operator includes this is the package. You will need 4 empty pages on your passport: 2 for each country.
The process is as straight forward as anywhere else. However, please note that they will not issue the visa for any passport that has an Israeli stamp on it. If you do have an Israeli stamp on your passport you may be denied boarding on any boat bound for Sudan. You will need 2 free pages in your passport for this visa.
Do people speak English there?
English is very widely spoken in the Egyptian tourist destinations of the Red Sea and many tourists enjoy a great diving holiday here without knowing a word of Arabic. Many local people speak a little Italian, French, German and Russian too.
Is Egypt a dangerous country to visit?
There is a decreasing number of countries in the world where no "terrorist" activity has taken place. Egypt has had its share of problems but it recognises the enormous value of maintaining security in the tourist destinations. Therefore there are a significant number of security personnel at airports and major tourist areas. We consider the Red Sea to be a safe place for a dive holiday.
Most tourists will not encounter any form of anti-Western sentiment, however it is advisable to stay vigilant and avoid political and public gatherings. Similarly, crime is not any more prevalent in Egypt than other tourist destinations but vigilance and sensible risk assessment of each situation is always advisable.
View a map of: Egypt

Is Sudan a dangerous place for visitors?
The people of Sudan have a long history of conflict, no thanks to the straight border lines drawn by colonial cartographers. Some Sudanese feel more allied to the Muslim people to the north, others to the Christians and pagans to the south, hence the creation of South Sudan as an independent state in 2011. Beyond areas of conflict which tend to be in the west and south, it is considered safe for tourists and the people are friendly.
You will be visiting the waters off the north-east coast. The most annoyance you will get from locals could be the bureaucracy. On a dive trip in Sudan you rarely go ashore anyway and will probably only make land visits to the lighthouse and Sanganeb Reef.
Why do you not recommend resorts here?
We recommend liveaboard diving in the Red Sea as the best way to experience the destination. The shore line of the Red Sea is sometimes overwhelmingly built-up. Non-diving tourists as well as scuba divers are sometimes present in huge numbers in some of the biggest destinations. Sometimes the harbours are exceptionally busy with daytrip boats all battling to get out to the dive sites.
Liveaboards are more relaxed and will be taking you to less busy sites. However you can expect other liveaboard boats to be with you on the more popular spots, especially in the north. If you really want to give yourself every chance to be on a liveaboard in a quiet part of the Red Sea then the southern section is your best bet.
Will my mobile phone work in Sudan?
Not much; only around the Port Sudan area and near the border. For much of the time in Sudan you will have no network coverage.
Can you arrange holiday accommodation for me in the Red Sea?
If you require hotel accommodation before or after your dive holiday, our affiliated hotel reservation agents hotelscombined.com have a variety of accommodations throughout Egypt and its Red Sea resort towns

. Browse the choices on their website, use their live chat to ask your questions, and then simply use your credit card to make your reservation.
From top-of-the range international beach resorts to cheap guesthouses, there's something to suit everyone's taste and needs. And you can be sure that whatever option you go for, it will be backed up with their 'Low Price Guarantee', so you will always get top-dollar value for money.


---
CUSTOMER TESTIMONIALS OF DIVE THE WORLD
... Quick response and supplied the holiday that we asked for. Worked with me when I was struggling to make payment and ensured that the option stayed available through these problems ... -- Rachel Dolling, UK. [More customer reviews]