The vast southern land of Australia is a popular tourist destination despite being a long distance from Europe and the USA. Due to its size and remoteness, most visitors tend to visit for several weeks or months, so that they can explore its various regions and attractions. Near the top of the list of attractions for travelers is to see its famous endemic animals such as koalas, dingoes, kangaroos, wallabies, Tasmanian devils and wombats. The long east and south coast have several attractive cities such as Melbourne and Brisbane, but perhaps the most sought-after is Sydney, with its iconic opera house, Harbour bridge, and world renowned beaches such as Bondi and Manly. 
Cairns is also on this coastline in the far northeast. It is the main port of call for tourists wishing to dive on the Great Barrier Reef – the world's largest structure made by living organisms. Other main attractions include the rock of Uluru, Ningaloo Reef on the west coast where you can see whale sharks, and cage diving with great white sharks near Adelaide.
Recent Australia Articles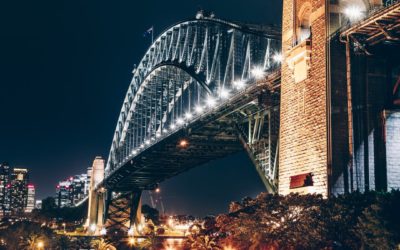 Australia is a country in Oceania, bordering the Indian and South Pacific oceans. It is comprised of its continental mainland, the island of Tasmania, and several small islands. It is the 6th largest country in the world, with low plateau deserts in the centre,...
read more