There is no single place on earth that means as much as the Galapagos when it comes to our understanding of the natural world. Central to stimulating the seismic thoughts of Charles Darwin, and to nurturing his understanding of evolution by natural selection, the Galapagos continues to intrigue and delight lovers of nature. These days, people flock to the islands to enjoy their natural beauty, the myriad landscapes and creatures of the land and air. Naturalist cruises mean you can tour in comfort from island to island, observing and learning all about the bird life and unique land animals, including the famous giant Galapagos tortoises.
However, it is below the surface of the water where the Galapagos showcases some of it richest life. The sheer numbers and variety of marine creatures here is breathtaking, which explains why divers from all over the world make a pilgrimage here to enjoy a spectacular week long liveaboard cruise. Sharks are often the headliners with species including whale sharks, hammerheads, Galapagos sharks and silky sharks. However other amazing species such as marine iguanas, seals, sea lions, sunfish, red-lipped batfish, plus rays and schooling fish add to the underwater splendor.
Recent Galapagos Islands Articles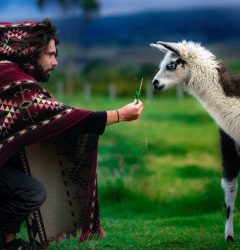 Bordered by Colombia, Ecuador and the Pacific Ocean, Ecuador more than make up for its lack of size with a wealth of tourist attractions. Top of that list are the peerless Galapagos Islands with its astonishing natural wildlife. The islands' splendid isolation has...
read more