Southeast Asia is a hugely popular tourist region due, for the most part, to its wide range of attractions and very affordable prices. It is also viewed as a very safe part of the world for travelers There are countless popular beach and island destinations such as Phuket, Koh Samui, and Boracay, stunning coastal scenery such as in Krabi, Phi Phi Islands, El Nino, and Halong Bay, nature and wildlife havens such as Borneo and Sumatra. The region has world famous cultural and religious attractions like at Siem Reap (Angkor Wat), Ayutthaya, Chiang Mai, Bagan, and Bali, and large metropolitan areas such as Jakarta, Manila, Bangkok, Kuala Lumpur, and Singapore.
For active travelers, there is a whole host of adventure sports such as trekking, surfing, white water rafting, and of course scuba diving. Being located in the Coral Triangle, SE Asia can lay claim to be among the best, if not the best place to scuba dive in the entire world. Raja Ampat, Komodo, Sipadan, Tubbataha rank at the top of many experienced diver's bucket list destinations. All of this just scratches the surface of what's on offer for visitors to South East Asia…
Recent South East Asia Articles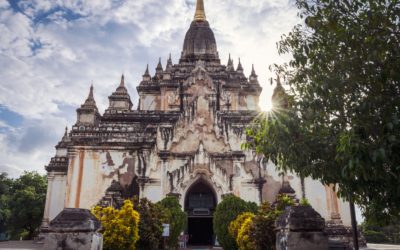 Myanmar (also known as Burma) is a South East Asian country, bordered by Thailand, Laos, Tibet, India and Bangladesh, with the Andaman Sea lapping its long western coastline. From the snow-covered rugged Himalayas in the north to the pristine deep blue waters of the...
read more