The New Year period is a great time to look ahead at what diving delights await us in 2012!
However it is also a time for looking back at the year just gone. So it is with great excitement that we announce the 2011 winners of our 'Operator of the Year' awards – the highest accolade in the world of scuba diving. 🙂
Each year we analyse the performance of all the operators we work with throughout the world. We look at customer satisfaction, service quality and reliability. Then we consider which operators have really exceeded expectations when it comes to ensuring that Dive The World guests are well looked after and given the dream dive holiday they are hoping for.
This year we are delighted with our 2 winners, who have both gone that extra mile to ensure that the guests we sent them came away with huge smiles of satisfaction.
Liveaboard of the Year 2011 goes to – MV Emperor Elite in The Red Sea.
Our overjoyed winners gave this response to the news: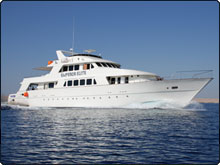 "We are delighted that our flagship, MV Elite, has been declared the winner of the Dive The World Liveaboard of the Year 2011. The award is testament to the hard work the whole team put into making our guests trips as rewarding as possible; this award recognises their hard work. Also a big thank you to our guests for providing the positive feedback that wins awards like this but also allows us to maintain our high standards " Carmen Bates, Emperor Divers.

Dive Resort of the Year 2011 goes to – Tulamben Wreck Divers Resort, Bali
Our very deserving Resort Diving winners said: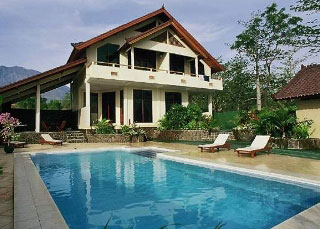 "Dot, Wayan and I are very happy receiving this award. But most of all we are very proud of our staff, as we train them well and then they are able to give that service to our clients. Thank you all." Tony Medcraft, Tulamben Wreck Divers Resort.
Do you feel excited about your next diving vacation? Would you like to see for yourself why The Red Sea liveaboard MV Emperor Elite or Bali's Tulamben Wreck Divers Resort are so deserving of this award? Then contact Dive the World right away on +66 (0)94 582 7973 / (0)83 505 7794 or send us an email.