Would you or your partner like to learn to scuba dive in The Maldives but don't want to be stuck in the same resort the whole time? No problem! The sister liveaboards Scubaspa Ying and Yang offer PADI open water courses during their 7 night cruises around Maldives central atolls.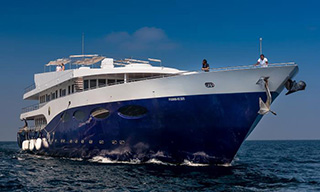 Get certified on a Maldives liveaboard! Or work your way up the certification ladder with other courses.
This way, if you have a non-diving partner you can both enjoy the delights of a Maldives liveaboard and while you are diving, your partner can be doing a course.
You get to enjoy all the top dive sites of the Maldives together and get a dive qualification too. Of course Scubaspa offer more than the average liveaboard with a full range of spa and massage treatments, highly trained staff and dedicated spa therapy rooms.
Beginner Courses:
Discover Scuba Diving US$ 230
Open Water Diver US$ 890
Advanced courses:
Advanced Open Water US$ 420
Enriched Air Nitrox (Yang only) US$ 300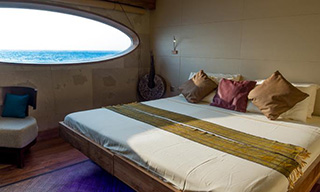 All necessary material and equipment is included. Advanced course prices apply to guests who have booked a diving inclusive package on Scubaspa Yang or Ying and the diving course is within the booked diving allowance. Prices are exclusive of 10% service charge and 12% GST.
The boat is as luxurious as you might expect from a floating spa. At 50m in length, It is huge and beautifully furnished and far from a 'rough and ready' Maldives liveaboard.
The boat can accommodate up to 44 guests with a limit of 22 guests ensuring you will dive (with free nitrox) in small groups during your cruise and have plenty of attention from your guide.
There are 29 staff members ensuring your every need is catered to. This includes 6 full time spa therapists offering a variety of massages, aqua therapies, Ayurveda and beauty treatments.
Do you want to take the plunge and learn to dive in the Maldives onboard the luxurious vessels Scubaspa Yang or Scubaspa Ying? Then contact Dive The World right away on +66 (0)94 582 7973 / (0)83 505 7794 or send us an email.