>
PADI Courses
>
Fish ID
Scuba Diving Courses
PADI Fish Identification Specialty Course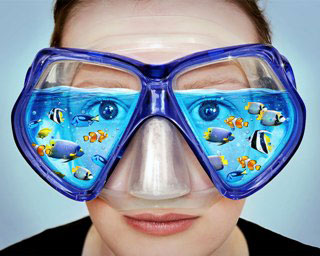 During the AWARE - Fish Identification programme you'll go on 2 open water dives, which may be completed in 1 day.
The first scuba dive allows you to practice basic fish identification techniques, while the second prompts you to collect fish identification data for submission to the REEF Fish Survey Project (if appropriate). After the dives, you're required to log the experience in your personal log book with your PADI instructor.
This course covers the knowledge and techniques for identifying fish common to the diving area.
Topics covered include:
The Project AWARE philosophy about protecting worldwide aquatic ecosystems;
Fish family groupings and common characteristics of fish species found in the local scuba region;
Fish surveying techniques and strategies for collecting valid data.
The AWARE - Fish Identification elective dive from the Adventures in Diving programme may count towards this specialty programme.
Course Details
Number of Dives: 2
Duration: 1 day
Price: Courses price list
Location: This training programme is available at our 5 Star Dive Centre in Phuket, Thailand; as well as Mabul and Kota Kinabalu in Malaysia; Bali and Manado in Indonesia; Taveuni and Kadavu in Fiji.