>
Why Book with Us
Why Choose Dive The World?
...for Your Diving Holiday Booking
There are countless dive trip operators out there. As with any other industry, there are good and there are bad. We work with only the best scuba operators to ensure that you spend a hassle-free holiday DIVING.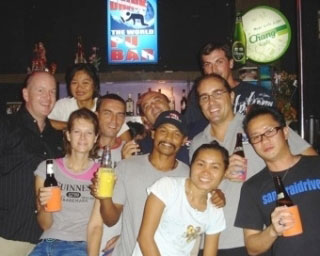 You don't need to worry about your regulator not working when you are 20 metres down. We use only a select list of operators whom we know and trust. We visit our operators to check out their boats, facilities and accommodation before recommending them to you. If we discover they are not good enough we simply don't feature them.
Our goal is to meet your needs as a diver and not just to grab your money and send you on your way. We want to build lasting relationships with you and your diving buddies. In order to get you back as a return customer, we understand that we need to provide the best service to you so you won't get an attitude from our staff. Our prices are competitive and our service is second to none!
Take full advantage of your dive holiday. Relax, have fun, and let us sort through the winners and losers in the scuba world for you.
You benefit from choosing Dive The World because:
• You pay the best price
We charge you NO commission or agents' fee so we can GUARANTEE that our price is no more (and sometimes less!) than what you would pay if you booked directly with any of the operators.
Dive The World maintains the widest and most up-to-date range of special offer information you will find anywhere. The dive specials on our blog are constantly updated. You can also find liveaboard specials and last minute deals highlighted in yellow on our calendar of departures or on the boat departure schedules on our liveaboards website.
• You have a bigger choice
We match your requirements against the offerings of hundreds of scuba diving holidays before we offer you an objective and independent recommendation!
• You can take advantage of our insider knowledge
When you use our services to find your best match, you can be sure that our descriptions are free of any dive operators' exaggerated marketing-speak. We know the operators and their boats and resorts, so we can carefully match your requirements, and tell you exactly what to expect.
• You'll receive a rapid response and personalised expert advice
From the moment you send an enquiry, you will be communicating with an experienced, knowledgeable member of the Dive The World Team. Their goal is to answer all your questions fully and quickly and to make recommendations on what is right for you. Our friendly staff will guide you through the process and make booking your adventure as hassle-free as possible. Don't just take our word for it, read what our customers say, or have a look at our Trip Advisor reviews at the bottom of this page.
• You're not being used to fill our boats
We're independent agents. Our priority is to You, to see that you get what you expect, at the best price. Why? Because we want you to be so thoroughly delighted that you'll want to use us again to book your diving holiday next year!
• Your booking makes a difference
Your bookings make a difference ... Dive The World makes charitable contributions on a yearly basis and, by booking your dive tours with us, you are contributing to our chosen charities:
Sharklife Conservation Group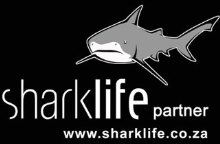 A registered non-profit organisation, Sharklife addresses the alarming exploitation of both shark populations and ocean fisheries in South African waters. The organisation actively engages the urgent need for research and protection of many marine species.
People for the Ethical Treatment of Animals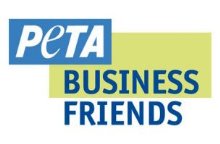 PeTA is the largest animal rights organisation in the world. It works towards the prevention of cruelty and exploitation of both land and marine species. PETA works through public education, cruelty investigations, research, animal rescue, legislation, special events, celebrity involvement, and protest campaigns.
• You're entitled to our loyal customer bonuses!!
Our return customers enjoy some additional privileges and benefits as an expression of our gratitude for their loyalty:
Returning customer discount - another initiative from Dive The World to ensure you get the best possible value for money: Book 2 scuba diving holidays with us and receive a 5% returning customer DISCOUNT applicable to your second holiday and every one after that. Just complete our simple QA form to qualify.
Frequent diver discount - make 5 bookings with us and receive 10% off the price of your 5th booking from Dive The World's Gold Range (contact us for the latest full list of Gold Range products). This discount is repeated every additional 5 bookings that you make.
Free booking amendment - we know that it's not always possible to stick to your plans. So we will waive any administration charge for the first change you request to any booking as a repeat customer.
Why not try one of our other exciting world class destinations and qualify for a discounted scuba adventure holiday - Australia, Belize, Burma, Cocos Island, Fiji, the Galapagos Islands, Indonesia, Malaysia, the Maldives, Mexico, Palau, the Red Sea, Thailand - and the list is growing ever longer!
• You receive a cash reward when you recommend us
If you have used our services and recommend us to your friends, relatives or dive buddies, then you will be rewarded. When they book their holiday with us, you can claim a discount voucher of up to US$ 100.
---