>
Testimonials
Dive The World
Customer Testimonials
Customer reviews of liveaboards and resorts can be found on the product pages relating to each liveaboard or resort so that you can benefit from the previous experience of others. As for the experience of booking a dive package through Dive The World, here's a random [ :) ] collection of messages from our customers, demonstrating what they think of us ...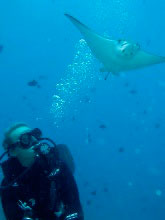 Tine Arentz Floysvik, Norway, April 2014:
"Communication was really good. Always responding straight away. Payment went without hassle and it was professional. Thank you, Pip."
---
William Wan, Canada, January 2014:
"I've been booking my diving safari trips with Dive The World for a long time. They can always find a good itinerary to satisfy my requirements and a competitive price. The online payment is convenient and efficient."
---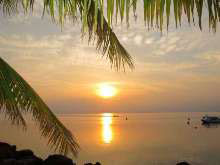 Mathias Eick, Germany, June 2013:
"Good advice on what dive spots at what time and date as we had full moon with strong currents at times. Can only improve if you can slow down time so that I could stay longer ..."
---
Eric Ramstetter, USA, May 2013:
"I was very happy with the service we received from Dive The World, especially the arrangements for a private guide which I know can be complicated. And the fact that you offered the packages at a discount (compared to the dive operator). I want to thank you very much for your kind assistance. The trip was truly one of the most relaxing, best diving experiences we have ever had."
---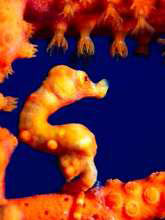 Miikia Turkia, Finland, April 2013:
"We had another nice diving vacation in Malaysia, organized by our trusted travel agents at Dive The World. Diving was great with a couple of 'blue' dives when looking for hammerhead sharks. We also had some very good macro opportunities shooting, e.g. pygmy seahorses. A good mixture of big and small creatures with smooth and hassle free travel arrangements."
---
Rodney Van der Laan, South Africa, April 2013:
"Dive The World were excellent. Responses were prompt, and they were extremely helpful in meeting my needs. I have booked 6 trips through Dive The World and each time my dealings were excellent. I'll be back to book a 7th!"
---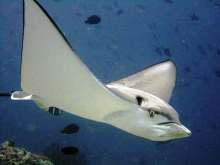 Ariane Lamy, Hong Kong, February 2013:
"From Dive The World all was perfect on the following from my first request to the final booking confirmation. Your following, answers, helpfulness is really the best for me. The best service has been the kindness and helpfulness of my contact Oor, who took time to answer and follow all my crazy requests (dates which can't be changed, special requests) ..."
---
Itay Lusky, Israel, October 2012:
"Dive The World has a great variety of diving options with clear information about the boats types, costs etc. was very easy to find required information. The help of Vic was great with lots of patience."
---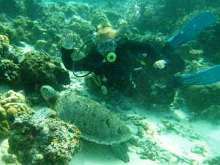 Lin Donevska, Australia, September 2012:
"The information received was fabulous. Dive The World provided great options to choose from and the information was very thorough and covered everything you needed to know so making a holiday choice was a fairly easy process."
---
Sandra Reebie, USA, July 2012:
"Website was very clear with choices of location, resorts, etc. Oor seemed to get back to me in a timely manner (time difference is huge; but okay when you get used to it); and Oor was very friendly over email. She was also helpful with my questions. I would definitely recommend this site to other people. (I had asked another traveler which place they booked through and he said Dive-The-World and mentioned Oor - Oor you rock!!) The communication was good. I really appreciated the email before we left as a confirmation (did not get that with other packages)."
---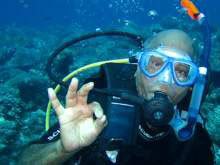 Nathan Kizhanatham, India, June 2012:
"I had a wonderful time. You have excellent and attentive staff. The service all-around was excellent. Email responses were quick and efficient. Terms were explained clearly. I will certainly use your services again. Since travelers come from all parts of the world, you may ask them about their food preferences before their arrival."
---
Oscar Prat, USA, June 2012:
"The 2 best parts were your quick responses for my slew of questions and the price. For the former you always provided a clear and quick response to my questions which was very reassuring, especially for someone who had never done business with you. For the latter, with the way things are right now in the world, it is necessary to save monies wherever possible. And the discount received definitely pushed me over the edge for the trip."
---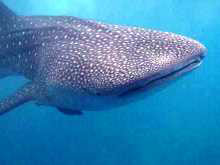 Cormac Henderson, Ireland, April 2012:
"Vic was very helpful and prompt with any queries we had before the trip. We were collected from our hotel in Male as promised and any food or special request were passed onto the crew. Very happy with the service."
---
Stephane Tremblay, China, April 2012:
"Basically you did a fantastic job, the 13 dives were just amazing and it was nice to go at 2 resorts and experience muck diving, definitely recommend that. I did the nitrox specialty and my wife passed the advance course. Thank you so much to make this happen. It was our 3rd wedding anniversary and we were delighted! The whole booking process was done efficiently and very professional. Just keep what you do now, it's perfect."
---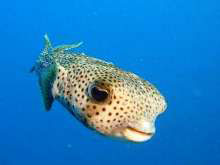 Igor Nefedov, Montenegro, March 2012:
"I booked my dive holidays via Dive The World twice and it was fast and easy. I received fast answers to all my emails and also good answers that show good knowledge. It makes me more confident that my holiday will have no problem. Maybe you need to give more information about dive sites and more pictures."
---
Jessica Chen, Australia, October 2011:
"Your website is sensational. To be able to compare such a variety of dive operators (particularly in such detail) in the area you are travelling is sensational! The Dive The World website is always my first destination when researching potential dive holidays."
---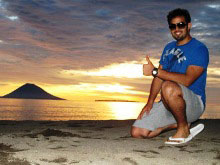 Meshal Al-Omar, Kuwait, July 2011:
"The honesty and the fine delivery is where Dive The World delivered more than what I expected ... for the weakness i can only say a bit of delay because of time difference. It would be good if you had a 24/7 chat service only if you are expanding world wide."
---
Martina Fleckenstein, Germany, July 2011:
"Dear Dive The World team, we would like to thank you for the excellent organization of the tour, quick reply of e-mails and be sure next time we will book through you. Always quick answer (within 24 hours), detailed information, easy payment procedure (with credit card), reachable by phone. Everything works very well, no recommendation for improvement. An excellent service."
---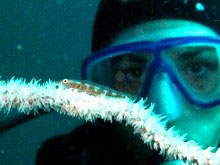 Don and Liz Halina, Canada, May 2011:
"Dive The World service was good. We had some internal issues trying to decide on resorts and by the time that we had made a decision, our preferred resort was not available. We were given a discount on our second choice which was positive. Quick response to questions when asked. Not many weaknesses."
---
Tamara Johnston, Guam, May 2011:
"Your website allowed us to look at multiple diving package options since we were open to going anywhere in Asia. We were able to get information from someone who loves diving and has been to these places and could give us accurate information for making a comparison. Your correspondence was professional and well organized. Plus, we saved money!"
---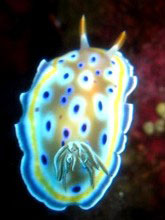 Clare Phillips, Australia, May 2011:
"Making a booking through Dive The World gave me great peace of mind - not having to worry about finding a reputable PADI dive provider in a foreign country, not having to book my own accommodation/transfers etc. I have recommended Dive The World to several colleagues since returning to work and will be using you to book my next dive holiday."
---
Karen Roden, Canada, May 2011:
"The best part of the service was the speedy and friendly responses that I received via e-mail. It was something that was important to us when choosing someone to book our trip and one of the reasons that we chose Dive The World. Thank you again for the great service and we will surely be booking with you again!"
---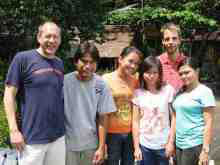 David Probert, USA, May 2011:
"Thanks once again for another great trip booked with the assistance of Dive The World. I didn't see everything I had hoped to see, but still a great trip. Dive The World was very responsive to all questions and requests. Also able to assist changing itineraries at the last minute."
---
Craig Weitz, USA, March 2011:
"I needed some help quickly to find a get-a-way for a weekend in an unfamiliar area. Dive The World helped me find a reasonably priced dive package and made it relatively simple ... I would use them again for my next trip. Pip did a great job communicating with me and making me feel comfortable that things would be taken care of."
---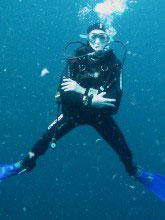 Paolo Pastore Stocchi, Italy, March 2011:
"I would certainly use Dive The World again. I found what I was expecting to find, a good dive guide and instructor, good food and kind crew onboard. My arrival and departure was well arranged and the cruise was safe and pleasant. There's not much to improve on. Things worked well."
---
Dana Aboul-Jabine, United Arab Emirates, October 2010:
"The service was superb! Vic was wonderful, he did everything possible to try to help us find the perfect holiday. He went out of his way to send us every boat that met our requirements and was happy to keep looking. He was so prompt with his responses, so polite and understanding despite all our requirements. It was truly a pleasure to deal with him. "
---
Janine Pyne, Australia, August 2010:
"The service was prompt which was key given I was already on holiday in Borneo with scattered access to internet. They understood the information I gave them and quoted accordingly. Other operators just did not listen, e.g: I only had a limited amount of time and budget and other operators continually quoted on a longer stay and on 5* options?!"
---
Pilar Mayoral, Argentina, August 2010:
"You provide full information of the places with your web page (resort, diving, transfers etc). The communication by email was complete and fast. The website = excellent. Email responses = excellent. I will certainly use your services again and recommend your home page."
---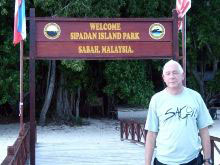 Richard Hewitt, Australia, July 2010:
"The organisation of the whole trip was very well managed. People met us when arranged and transport was where it was supposed to be. Very smooth operation. We had a great time at Sipadan Island and can recommend it to all."
---
Phillip Ulrich, USA, January 2010:
"The very first thing I want to emphasize about my whole experience was the superb service that you provided in giving such attention and care to my many emails in setting up the trip. Without your patience and the extremely nice and accurate answers that you always provided to my questions, I would have been unable to ever set up my dive trip to Thailand. It made me feel secure and to know that the trip planning with you had been in very good hands. I would definitely not hesitate to book with Dive The World because the tremendous care and attention and answers to all my questions that you provided was absolutely excellent."
---