A country of 2 distinct land masses, Malaysia has plenty to offer visitors, including some superb wildlife and scuba diving resorts. Peninsular Malaysia is located just below Thailand, and is home to the capital city Kuala Lumpur, the Cameron Highlands, as well as the famous tourist islands of Redang, Langkawi, Tioman and Perhentian. 
Further east, in the northern region of Borneo island, are the states of Sarawak and Sabah, where you will find world class jungle adventures with orang-utans, adventure sports, tribal village visits, and world class marine life at Sipadan Island and Layang Layang.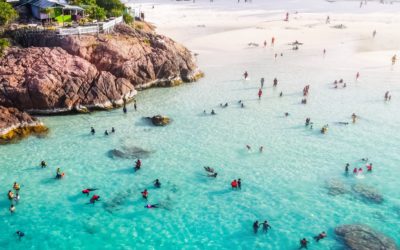 Malaysia is a South East Asian country with rich natural and cultural attractions. and is comprised of 2 main land masses. The Malay peninsula borders Southern Thailand in the north and Singapore in the south. Here you will find the nation's capital city Kuala Lumpur,...
read more