>
Dive Destinations
>
Indonesia
>
Sangalaki Island
Diving in Sangalaki
The Manta Expressway
Just over the border from Sabah, Malaysia in Indonesian Borneo is the island of Sangalaki - a superb dive spot that can be visited by liveaboard where big numbers of manta rays frolic all year round.
Many destinations claim that mantas are frequent visitors but few can truly lay claim to having resident mantas all year round, and so many of them! Locations may hold encounters with mantas if you're lucky, but when you're scuba diving at Sangalaki, luck is not a pre-requisite. Nature is on your side, guaranteeing manta rays at almost every site. Show more
Dive Site Descriptions
Coral Gardens - Almost every dive location in the world seems to have a site named Coral Gardens. The island of Sangalaki is no exception and its 'Coral Gardens' is located west of the island. At its deepest, this dive site is just flat sand where you'll find a number of goatfish nosing around. Above the seabed though, it is a gradual incline of shelves full of hard and soft corals. Show more
How to Dive Sangalaki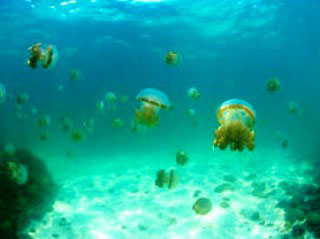 If you want to be on the doorstep of the most amazing manta dive sites, then we recommend a liveaboard cruise.
Diving Season
Being only 2 degrees north of the equator means that Sangalaki isn't really visited by a monsoon season so the diving and weather conditions are steady and fine throughout the year.
Reef Summary
Good for: Large animals, underwater photography and advanced divers
Not so good for: Non-diving activities
Depth: 10 - >40m
Visibility: 10 - 30m
Currents: Moderate
Surface conditions: Can be choppy
Water temperature: 28 - 30°C
Experience level: Beginner - advanced
Number of dive sites: 13
Access: Liveaboard
Recommended length of stay: 6 - 8 days
Useful References