>
Newsletters
>
November 2012
>
What's Coming Up
Burma and Thailand Scuba Diving Newsletter
A Look at What's Coming Up
There can be many points to consider when you plan your next dive trip. Knowing what the weather conditions, visibility, water temperature and marine life sightings are likely to be is important and it's useful information to have before you go.
You want to make sure when you visit a particular destination that you can make the most out of your trip so we have made it easier for you by having a look at what you can expect during the period of February to April 2013 ...
What's in the Calendar?
We also had a look at the Dive The World liveaboard departure calendar:
Dreaming of exploring Cocos Island and getting plenty of shark and ray action? Wind Dancer is offering 25% off in April 2013.
Are you and your buddies planning on treating yourselves to some awesome Galapagos diving? Then hop onboard the Humboldt Explorer - Pay for 5 and Get 1 Place Free.
Enjoy the delights of the northern Red Sea and Save up to US$ 145 in March and April 13 on Emperor Superior.
Spending your vacation in Phuket? Spoil yourself with a Similans cruise on The Junk and get an Early Bird Discount of 15% Off when you book now.
Thinking of diving the magical Maldives in February? Then how about joining one of Carpe Vita Explorer's Special Shark Cruises for a thrilling shark-spotting adventure.
Pelagic Delights in Burma and Thailand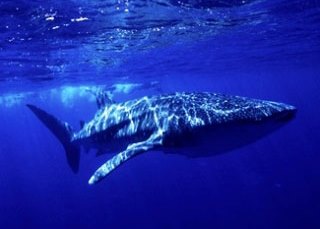 If you've not yet experienced the underwater delights of the Andaman Sea then you are in for a treat. Phuket liveaboards explore the west coast of Thailand's world-famous dive sites, the Similans Islands, and also southern Burma's Mergui Archipelago. These cruises are great value-for-money and offer stunning scenery both topside and underneath the waves.
The Similans National Park has impressive underwater topography with large granite boulders, swim-throughs and colourful reefs. Burma's untouched pristine waters reveal tunnels, caverns and pinnacles with a diversity of marine life. You can encounter some rare species such as frogfish and silvertip sharks. Not only that but February to April is the best time of year in the Andaman Sea to spot manta rays, as well as the majestic whale shark. This period tends to witness the most frequent sightings.
Check out our: Burma Liveaboard cruises and Thailand Liveaboard safaris.
Galapagos Diving with Manta Rays and Hammerheads
If you are dreaming of taking that once-in-a-lifetime trip to the natural history wonderland of the Galapagos Islands then January to May offers warm water and clear sunny days. You can enjoy the fantastic diving on offer at this world-famous dive destination with very pleasant conditions.
The months of February through to April also offer a greater chance of very memorable moments as you encounter lots of amazing manta rays, swooping and gliding around you. This is also the best time for plenty of breath-taking action with the iconic hammerhead shark. You can witness hundreds of hammerheads passing right by your nose! Unforgettable!
Have a look at all our: Galapagos liveaboards.
Maldives Best Visibility
The best visibility runs from December through to March in the dream diving destination of the Maldives. You'll be able to clearly see the vast numbers of fish as they feed in the sweeping nutrient-rich waters. Get your camera ready for shots of numerous Napoleon wrasse, snappers, sweetlips, barracudas, jacks and colourful parrotfish.
Thrilling drift diving awaits you as you explore the channels and passages between the atolls. Then hook in at one of the many feeding stations and watch eagle rays, manta rays and sharks gliding effortlessly though the strong currents. A truly memorable experience.
More details on our: Maldives liveaboard trips.
Fiji Warmer Seas and Fewer Tourists
November to April is summer time in Fiji and when the seas are at their warmest - around 30°C. So if you're a warm water fan then this is a great time of the year to go! You'll be able to enjoy the magnificent colourful coral displays in 'The Soft Coral Capital of the World' with large volumes of tropical fish.
This time of year is also low season for diving tourists so you will have the pristine reefs all to yourself. If exciting shark action is your thing then Fiji doesn't disappoint either. Get ready for exhilarating moments with congregations of the kings of the ocean at the shark feeding dives conducted off Pacific Harbour.
More information on our: Fiji Dive Resorts and Fiji Liveaboard options.