>
Newsletters
>
April 2015
>
What's Coming Up
Scuba Your Guide to Diving in Americas Newsletter
A Look at What's Coming Up
Stuck for ideas? Want some tips on where's hot in a few months' time? To help you pick the dive holiday that's right for you we have gathered a few ideas together ...
Australia - Minke whales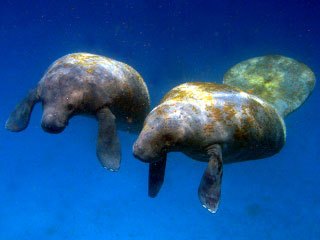 In this newsletter we feature minke whales and in a couple of months they will start flooding the dive sites of the Ribbon Reefs in Australia's Great Barrier Reef. You can hop aboard Spoilsport, Spirit of Freedom and Taka in June, July and August and get up close and personal with these amazing and gregarious creatures.
Dream destinations of the Americas – Plan ahead
Galapagos, Cocos and Mexico are among the most sought-after destinations in the world. We love to make our customers happy but often we get inquiries for short term trips which cannot be booked due to a lack of availability. So if you want to make your dreams come true and visit one of these amazing locations then plan now and book ahead. Today is a good time to be thinking of 2016. In Cocos in fact there are some excellent offers for groups from January to April 2016.
Belize – Explore this Caribbean gem in 2015
March to December is the best time to dive Belize. So get your finger out if you want to taste the delights of Belize, including the dive sites around Turneffe Atoll and Lighthouse Atoll plus the world-famous Blue Hole. June, September, November and December all have special discounted trips on selected Belize liveaboards.
The vast and incredible archipelago of Indonesia
Indonesia is a place where there is always somewhere in high season with amazing creatures in the area. Komodo is a year round destination but some swear that April to November is the best time to dive there. These incredibly rich and colourful reefs are visited by a variety of liveaboards, from budget to deluxe, and there are always some great discounts to be found.
Right now is the end of the Raja Ampat High season (October to April), although some boats are there year-round. So you could make plans for later in the year to visit this incredible region. Check out our range of Raja Ampat liveaboards and look out on the schedules for discounted trips highlighted in yellow.
There is always plenty going on in the underwater world. If you want some help deciding, let us know and we'll make it happen for you.

---
CUSTOMER TESTIMONIALS OF DIVE THE WORLD
... Vic was wonderful throughout. He patiently put up with all my silly queries and was extremely helpful when we had to cancel and rebook last minute due to unforeseen circumstances. The whole process was very easy. Confirmation emails very detailed - I appreciated this! ... -- Anne Quaid, New Zealand. [More customer reviews]