>
Newsletters
>
November 2004
>
Latest News from Sipadan
Malaysia Diving Newsletter
Sipadan Resorts Closed
Early in 2004 The Malaysian Authorities announced the closure of all dive resorts on Pulau Sipadan – Malaysia's most famous scuba diving destination. With effect from 31st December 2004 all 5 resorts on the island will be required to close their doors and you will no longer be able to stay at this premier scuba diving holiday location.
Sipadan Island shot to international fame in the late 1980's when the island was visited by Jacques Cousteau. Cousteau's praise for the marine life around the island lead to a steady increase in its fame and popularity among divers. In recent years the intensive pressure from all this traffic has started to show on the reefs and marine life. Attempts to regulate the impact, from the constant procession of divers, with quotas and other initiatives have not been successful and finally the decision was taken to close the resorts on the island.
No More Sipadan?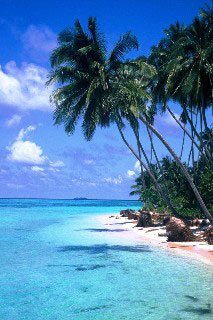 So does this mean that we will no longer be able to enjoy the wonder of this outstanding collection of dive sites and marine life, I hear you ask. Luckily this is not the case. Within a 15 minute boat journey from Sipadan are the islands of Kapalai and Mabul.
The waters around these islands have themselves gained a reputation among the international dive community for the quality and diversity of the macro marine life on display. The resorts at both of these locations are of a more recent construction than their neighbours on Sipadan and can therefore boast more modern facilities. 2 of the departing operators from Sipadan already have resorts in these alternative locations.
Borneo Divers, the Sipadan pioneers, have a new resort on Mabul, while their nearest competition on the original island Pulau Sipadan Resort now have beautiful stilted bungalow accommodation on Kapalai. Mabul is also home to the SMART (Sipadan Mabul) Resort the highly regarded and more established name on the island.
For each of these operators, 2 boat dives each day on Sipadan are the norm followed by 1 further boat dive at their more immediate dive sites.
In the long term, the diver's experience and the marine environment are likely to benefit from this move. Less traffic and waste will improve the health of the reefs around Sipadan, whilst better facilities and more modern resorts swill enhance your stay in the area.
Follow this link to discover more about the new diving Sipadan experience.


---
CUSTOMER TESTIMONIALS OF DIVE THE WORLD
... Easy booking process, very clear, we always received a quick answer on our questions. We had a great diving trip to Sipadan! Seen a lot of different types of fish and the coral reef is in good shape and beautiful! ... -- Jeanet van de Putte, Netherlands. [More customer reviews]