>
Newsletters
>
November 2004
Dive The World Newsletter
November 2004 - Contents
More exciting news articles for you in this issue and, as always, easy access to some of the best diving available anywhere. In this issue you will find scuba news and updates on:
   Lembeh Strait - an underwater wonderland
   Latest news - Sipadan closes - what options now?
   PADI - a plea for standards enforcement
   Getting started - options for first-timers
New Services
To facilitate better handling of your credit card payments, we are pleased to announce the establishment of new online credit card payment facilities, making your life simpler and safer. This service is provided by PayZip and you will see their logo throughout the Dive The World websites.
New Destinations
Scuba diving in Indonesia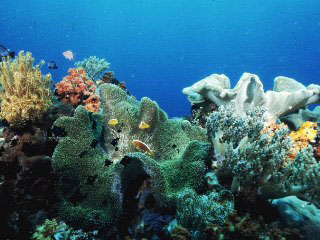 Offering you more choice than ever, we are delighted to announce the launch of 2 exciting new destinations.
Wakatobi and Sulawesi these famous world-class dive destinations are now available to you on our recently completed Indonesia website. As usual you will find all the important product information in our familiar and easy to use format.
Indonesia diving
Don't forget, you can expect only the most reputable dive operators at no extra cost to you, so check out these new destinations today by clicking on the links above. Or use the 'Other destinations' drop-down menu in the top, right hand corner of this page.
Destinations Feature - Lembeh Strait
Gavin Macaulay has a mystical adventure on a "creature safari" in the Lembeh Strait. Those new to the joys of macro marine life have a special experience in store for them.
Read more about Gavin's magical odyssey by following this link Lembeh - Strait out of a fairytale...
Sipadan Closes its Dive Resorts
The decision to close the diving resorts on Sipadan Island may be in the long term interest of the island but does this mean that you will no longer be able to experience the beauty of this world-renowned diving destination?
Read on for a current update on the ways to access the dive sites of Sipadan Island...
PADI - Causes for Concern
The most popular scuba certification agency in the world is a familiar name to both divers and non-divers alike. This position brings with it some high expectations and responsibilities for the benefit of our beloved sport.
In an informed and passionate analysis of the current state of the PADI diving agency, Sheldon Hey makes a plea for the enforcement of existing PADI standards. Your diving experience and our industry can only benefit as a result.
Dive into PADI for more on this thought-provoking article...
The Beginners Guide to Scuba Diving
As a reader of this newsletter you are probably long past the beginner stage. This article by Cormac Kavanagh is designed for those who have yet to take their first steps and would like to learn more about scuba diving.
Pass this article along to your non-diving family and friends. What better present could you give them than an Introduction to scuba diving...