>
Newsletters
>
November 2004
>
What Does PADI Mean?
Dive Thailand Newsletter
What exactly does PADI stand for?
... See below for important update.
Recently we at Dive The World have been considering upgrading our PADI Dive Centre rating to a PADI 5 Star Center. So I took the time to take stock of the situation and weigh up the pros and cons of the PADI system and to decide if there is any benefit in us being members and of us upgrading our membership. PADI is the global leader in dive certifications and the most widely recognised dive agency name in the world. More than 70% of divers worldwide are taught through the PADI system. However, the PADI system is open to wide-scale abuse and membership has its serious drawbacks.
Believe it or not PADI, unlike other similar professional regulatory bodies, is a limited company registered in USA, not an association. Although PADI stands for Professional Association of Diving Instructors, it is a company limited by shares, not a registered association. This means that its directors must act in the interests of its shareholders to make profits and pay dividends, not in the interests of its subscribers (instructors, divemasters and dive centres).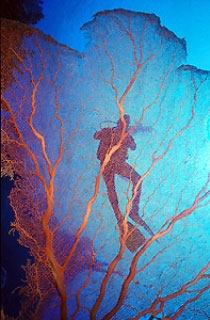 Shareholders want profit so the company can satisfy them by certifying as many divemasters, instructors, divers and dive centres as possible. Diving professionals (subscribers) want standards maintained and their incomes maximised. This can be achieved through limiting the number of professionals and offering them protection. It seems clear whose wishes PADI, the limited company, is more keen to satisfy. PADI - Put Another Dollar In.
PADI does not control the number of dive centres that it licenses. As long as you pay up your money, send in some photos and sign an agreement stating that you comply with certain regulations, then you become a PADI Dive Center. This leads to the ludicrous situation in popular tourist spots where seemingly every second shop is a dive centre: Phi Phi Island has 30 dive centres. Phuket has over 70, and Bali 110! How can this be in the interests of the members? PADI - Pseudo Association of Divided Interests.
With the large amount of dive centres comes cut-throat competition with price under-cutting, each dive centre bidding to survive in the dog-eat-dog industry. Consequently, dive centres must find ways to cut costs to maintain profitability, and here lies the rub. Teaching standards are cut, by-passed or ignored.
There are breaches of standards everywhere. Open Water course skills are often abbreviated, sidelined, missed, and certainly not mastered. No surprise then that we often hear from customers that some Australian dive centres have even stopped recognising PADI Open Water licenses earned in Koh Tao, Thailand - notorious for processing vast numbers of students in very short time frames. That's quite some indictment of the level of course training and proof that PADI has lost the confidence of its conscientious members. PADI - Pathetic Apathy to Dodgy Instruction.
PADI 5 Star Centers using ropy dive boats, having no oxygen on board and using regular under-qualified divers as 'Divemasters'. What is 5 Star about that? The legal implications are horrific. Apart from that, customers are paying for a professional level of service implied by the PADI name, but being given something quite different.
PADIs Open Water course only requires 4 dives before telling students, "That's it. You are now a diver!" Does this show responsibility towards protecting the reefs? PADI - Pass Another Dumb Idiot. The Red Sea has numerous rubble sites that look more like an Afghan wedding party after a US air strike, than the healthy dive sites that they were less than 10 years ago. That's a crying shame and something that PADI must take responsibility for. After all, they set the training standards.
PADI do argue that they merely follow the guidelines set by the Recreational Scuba Training Council. But taking a look at the state of the world's reefs and the general diving standards out there, these guidelines are clearly inadequate. I think even making 5 open water dives (a 25% increase on current requirements) would allow students more time to master and repeat techniques and skills and better prepare them for diving independently. Coral reef conservation, fishing practices, and Project Aware should form a much greater and more important role in the most popular diving course, rather than as a separate specialty course that hardly anyone bothers to take.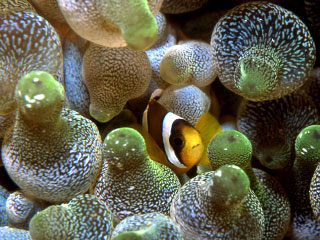 Divemasters and Instructors are asked to work for a pittance because they are ten-a-penny and their professional value is degraded by PADI's objective to certify as many of them as possible. This means making a living in the industry is very difficult, and PADI is lowering professional standards and acting against the interests of its professionals. PADI - Playing Around when Danger's Imminent.
I believe the DM role is just as, if not even more, important than the instructor role. DMs lead qualified divers and act as guides for the majority of the diving that takes place. However there is no independent assessment or verification of skills. Do you think that is reasonable? Satisfactory training and achievement levels are left totally in the hands of instructors to assess for this important job. Often dive centres run DM courses simply because they need more staff, so they have an extra incentive to get candidates through the course. We've seen candidates cramming dives in by walking in and out of the sea off a sheltered beach and diving for 20 minutes at 5 metres just to log dives. They do this for 20 or 30 dives over a few days, and hey presto, now they are experienced enough to become DMs!
So DMs can qualify in as little as 2 weeks, and may well have never even dived in even remotely hazardous conditions, never mind evaluated difficult diving conditions or dealt with inexperienced divers. I fully believe the only way to improve the DM skill level is to make the course subject to independent examination, just like the instructor course. It will make the rating more expensive to achieve but I think it's a price that the industry must pay to get this fundamental job performed correctly.
Each member of PADI has an obligation to inform PADI if they witness first-hand a breach of standards, but mostly this is ignored, as it is seen as snitching on or gossiping about a fellow member. Apart from this, there is no self-regulation or audit of its members, and so standards are not controlled. How can PADI expect its members to regulate themselves? Self-regulation fails across all industries when there is no financial incentive offered. Why doesn't PADI employ staff to travel the world, acting as customers, and checking on its members? At Dive The World we do that very job all the time when assessing potential new dive operators for us to sell. What we see far too frequently is often frightening. Why can we see this but yet PADI, the largest dive agency in the world, can't?
Despite all of the above, we, like the rest of the industry, must stick with PADI, a name recognised throughout the world, at least beyond the world of dive professionals, as the industry leader, and a name that operators can't afford to not be associated with.
PADI must do more to act in the best interests of its members, rather than it shareholders. It must restrict the number of dive centres, and professionals in the industry, by raising the bar. Conduct a field study and calculate some industry carrying levels for memberships. Make the examinations more difficult and varied, make the crucial DM course externally assessed, start regulating and auditing its members at all levels - dive centres, DMs and instructors. Make sure standards are being adhered to. Kick out the crap that is giving PADI a bad name. Raise subscriptions to existing members to cover the shortfall in lost earnings. Start advertising diving to the mainstream media. Members will be better able to afford the higher fees because they will be getting more business.
Make the PADI entry level course more rigorous, in so doing, helping to preserve the long term sustainability of the reefs and the diving industry. Start to act as the guiding light in working for reef conservation worldwide with a department for helping members in setting up marine parks, working with and petitioning authorities to act to protect underwater environments. Help members that are looking at or working overseas by providing balanced advice and support.
If PADI can get these issues right then I am convinced that it will recover its reputation among diving professionals as the industry flagship, and will go from strength to strength, ultimately benefiting its shareholders, its working professional members, marine environments and foreign tourist economies alike.
PADI - Please Alter Direction Immediately!
Written by Sheldon Hey
Note: this article reflects the observations of the author, and not the views held by Dive The World.
Important Update
In July 2013 PADI took the decision to 'expel' both Sheldon Hey (the writer of the article above who had already resigned from PADI) and Dive The World (the publisher). This decision had nothing to do with Dive The World being in breach of any safety or other quality control issues. Indeed just last year PADI awarded Dive The World with the supposedly prestigious '10 Year Excellence of Service' award.
So from excellence to expulsion within a year. What must we have done in the last 12 months to upset PADI? Well, Dive The World's crime was to publish the article above in 2004 (yes, almost 10 years ago) questioning whether PADI was fulfilling the role that it purported to and how it could improve its services to divers and dive professionals (that means you). We doubt you will read much in the article that you don't already know or many points you don't agree with; we believe the views are widely held in the dive industry.
PADI felt that the article was disparaging. PADI members have the duty not to belittle or speak in a disrespectful way of PADI (Membership Commitment, page 139, PADI Instructor Manual). So for Sheldon daring to suggest that the emperor has no clothes, both he and Dive The World have been 'expelled'. Apparently the article was being discussed recently in diving forums and the thought of PADI members (customers) discussing their failings was clearly intolerable to the private limited company that is PADI. PADI have not clarified why Dive The World have been expelled since they are not bound by the same terms as instructors.
PADI chose to make a very public expulsion of Sheldon who, dismayed with declining standards, had already voluntarily removed himself from any association with PADI as long ago as 2006. PADI acted like an tearful jilted lover, pretending they broke off the relationship just to save face when the other partner had already walked out years ago. Purporting to expel him is not only feasibly impossible but also seems to be a clear indication that PADI have made a vindictive attempt to humiliate Sheldon and to send out a message to other members, which is very disturbing.
Furthermore, as the article states, the views are of the author, not those held by Dive The World. So Dive The World have been expelled for nothing more than publishing an article expressing someone else's opinion. Obviously a case of PADI shooting the messenger as well as the author. Clearly freedom of expression is not a right that PADI holds dear as the holding and expressing of views that are contrary to those held at PADI is not permissible, regardless of whether they happen to be true or not. So if you are a PADI member and feel that PADI is less than perfect, be careful of what you write, or you might want to find yourself another agency.
In the end, we don't think it is any big deal to us and feel that flying the PADI flag no longer has the cache that it perhaps once had. Are these the rather embarrassing actions of an 'empire' in decline? There is certainly life beyond PADI, folks.