>
Newsletters
>
April 2012
>
What's Coming Up
Australia Scuba Diving Newsletter
A Look at What's Coming Up
When planning your next diving vacation you need to consider several points such as the weather, water and diving conditions, and which dive destinations are high up on your must-do list.
We can help you make the right decision by having a little look at what's in store for the diving world during the July to September 2012 period ...
Great Barrier Reef Diving with Minke Whales
If you are thinking of experiencing the fantastic diving on offer at the largest and most famous reef in the world then July to November is the best time for an Australia liveaboard diving trip, with June and September being the months when visibility peaks.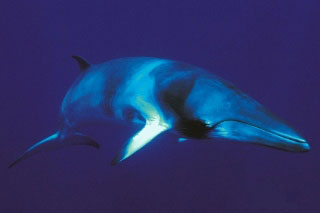 Discover the wonders of Australia diving with the exciting dive sites of Osprey Reef, the Ribbon Reefs and Cod Hole. You'll be treated to beautiful healthy corals along with masses of fish and marine life such as sharks, turtles and potato grouper.
Not only this, but from June to August is Minke whale season at the Great Barrier Reef so it is the perfect time to encounter these majestic creatures.
Check out our: Australia liveaboard cruises.
Pelagic Action in Bali
Have you experienced the underwater paradise of Bali yet? This jewel of an island boasts impressive dive sites and fabulous scenery both above and below the waves. Diving occurs all year round here but if you want to enjoy it at its best then July to September is the ideal time.
Not only that, but the unusual and endearing creature the sun fish or mola mola is best encountered at this time of year, as well as sharks and rays. Whatever type of diving gets you excited, from thrilling current-washed drop-offs with pelagics, to beautiful coral reefs covered in tropical fish, or fascinating wrecks or macro critters galore, there is something for everyone when diving in Bali.
Find out more about our: Bali Dive Resorts.
Red Sea Warm Waters and Hammerheads
July to September is summer time in the Red Sea and this is when water temperatures reach their highest – around 29-30°C. So if you prefer warmer water, this is a great time of the year to go! You'll be able to relax and enjoy the healthy, pristine reefs and large volumes of fish.
And if thrilling shark dives are what you're after, summertime brings large congregations of hammerhead sharks to this world-famous dive destination, particularly around Daedalus and Jackson Reef. Huge schools of barracudas can also be seen at this time of year in the Ras Mohammed area.
More details on our: Red Sea Liveaboard options.
Whale Shark Season in Galapagos
Whale shark season begins in June and runs through to November in the dream diving destination of the Galapagos Islands. Although sea and weather conditions are not at their most gracious at this time of year, the draw of the whale sharks means, for many, it is the best time to come.
This phenomenal diving wonderland boasts a huge diversity and dense populations of marine life. Along with the whale sharks, you can expect encounters with Galapagos sharks, hammerhead sharks, manta and eagle rays, turtles and even seals and sea lions. For many divers a trip to the Galapagos is number 1 on their diving bucket-list. Totally unforgettable!
More details on our: Galapagos liveaboard trips.
What's in the Calendar?
We also had a look at the Dive The World liveaboard departure calendar:
Sun Dancer II is offering 50% off for your buddy on an 8 Day Belize cruise 8-15 Sep 2012.
Dive the mystique Maldives from July to September 2012 and save US$ 840 onboard the Maldives Aggressor liveaboard.
Thinking of spending your summer vacation in Komodo? Treat yourself to a cruise on the luxurious Dewi Nusantara and Get 20% off plus free nitrox from July – August 2012.
Enjoy the wonders of a North & Wrecks cruise in the Red Sea this August and Save US$ 155 onboard MY Felo.
And we have an exclusive dive resort special offer just for you:
 Discover the pristine, untouched dive sites of Layang Layang coral atoll in the South China Sea. Pay for 6 nights and get 1 night free in June and July 2012 at Layang Layang Island dive resort.