>
Newsletters
>
July 2017
>
What's Coming Up
Dive The World Newsletter
A Look at What's Coming Up
When did you last go diving? Is it not time you made plan for diving vacations over the next few months or before the end of 2017? Here are a few for you to chew over…
Over the next few months
Are you ready to spring into action? Time to throw your dive gear together and head off to sunnier climes in July, August or September! So where to go? What to do? Here are some ideas to tickle your fancy...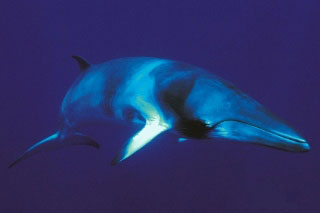 Australia: Minke whales in Australia - throughout June and July, from the dive deck on OceanQuest, you can share the water with these beautiful creatures.
Cocos Island: US$ 800 off Cocos Island liveaboards Costa Rica. Okeanos Aggressor I and II - July, August and September 2017.
Sipadan: There are all sorts of Sipadan specials in 2017 - Up to 10% off your resort stay.
Fiji: Great discounts on the legendary shark diving at Fiji's Pacific Harbour.
Nusa Lembongan, Bali: Mola Mola, usually found in oceanic waters, come close to shore between July and September every year in Bali. You can join diving daytrips to Nusa Lembongan and encounter these amazing creatures.
These are just a few ideas off the top of our heads. There are many other great places and money-saving specials we can help you with. So if you have itchy feet, let us know and we will work out a great plan for you.
From now until the end of 2017
If the next few months is too soon to get yourself in gear, there are plenty of possibilities stretching up to the end of 2017 and beyond.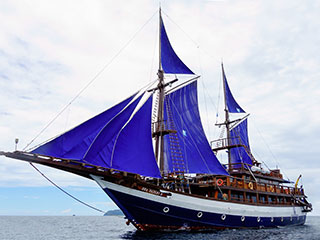 We have some amazing offers for diving Indonesia:
Red Sea: 40% off Red Sea Aggressor on these dates, and more: 8 – 15 July / 19 – 26 August / 2 – 9 September / 11-18 November / 2-9 December / 9-16 December / 16-23 December.
Palau: Save US$ 1,600 per couple on Rock Islands Aggressor and Palau Aggressor trips of 8 days/ 7 nights, between July and December 2017.
Seeking Inspiration?
Still looking for ideas? Well what is it you want to experience? Want to dive with the big stuff? Want to hunt for amazing macro critters? Want to boldly go where few have gone before?
Check out these suggestions:


---
CUSTOMER TESTIMONIALS OF DIVE THE WORLD
... Very quick reply and great assistance and patience ... We were given a lot of options and help to choose the best with your operator advice ... -- Helen Kornilova, Russia. [More customer reviews]