>
Dive Destinations
>
Malaysia
>
Mataking Island
Diving in Mataking
Secluded Macro Haven
One of the best things about Mataking is that there is only one dive resort in the area and therefore your boat is the only one on any of the sites. So no crowds of divers or multitudes of bubbles.
Instead you can investigate the floor and coral for wonders such as the blue-ringed octopus, flamboyant cuttlefish, frogfish, pygmy seahorses and many other small-scale delights. Nudibranchs abound with all the colours of the rainbow along the walls and the delightful Mataking House Reef. Show more
Dive Site Descriptions for Mataking
Bohayan - This site is located on one of the many nearby islands and, as with all sites here, your boat will be the only one around. This dive normally begins with a nice relaxed descent to about 17 metres where, before you know it, your Mataking diving guide will be tapping his tank to call you over to a red gorgonian where after a short time of peering intently you will find the object of his excitement - 1 or maybe 2 delightful pygmy sea-horses; small pink and knobbly but incredibly cute. Then you will move on with the sloping wall on your left shoulder cruising over nudibranchs, countless anemones hosting a variety of different species of anemonefish, healthy colourful clams and untold types of hard and soft coral.
Apart from the holy grail that is the spotting of pygmy seahorses, there is unlikely to be much other heart-stopping action here but the colour and vibrancy around which you slowly cruise is enough to send scuba divers spirits soaring and anyone with a camera will find that this site offers the chance to snap away merrily at the splendour of Bohayan's Reef.
D'Wall - This site is located near to the shores of Mataking Kecil, the smaller of the 2 Mataking islands, and is reached after only a few minutes by speedboat. You will roll into about 5 to 10 metres depth at the top of the wall. The dynamite fishing of the past has left this shallow section largely a scattered mass of dead corals but sink a few metres over the edge of the wall and the picture soon changes. Show more
How to Dive Mataking Island
No other resorts run trips to these sites. That means the sites are all mercifully free of the large groups of divers you can sometimes see around Sipadan's more popular sites. The Reef Dive Resort is the only one on Mataking and offers comfort and luxury, convenient access to lots of great macro sites as well as regular daytrips to Sipadan.
Mataking Island Diving Season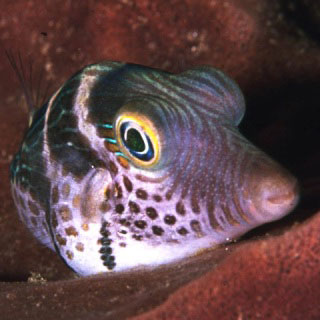 The best conditions here tend to be between the months of February and November, with August being the peak season. The resort tends to be less busy in both February and July yet the diving conditions are normally excellent in Mataking at these times.
Your best chance to witness turtles coming ashore and laying their eggs is during the May to August period. Other reef life, macro critters and the underwater post office (where you can post letters to friends!) are pretty much year-round attractions.
Visibility is normally above 20m and is especially good between April and June sometimes up to 40m. Water temperatures range between 25 and 29°C, with the rainy season being the cooler period. Surface conditions are reasonably constant and generally calm all year round.

Reef Summary
Good for: Small animals, underwater photography and non-diving activities
Not so good for: Large animals, wreck dives and visibility
Depth: 5 - >40m
Visibility: 8 - 25m
Currents: Gentle
Surface conditions: Generally calm but can be choppy
Water temperature: 25 - 29°C
Experience level: Beginner - advanced
Number of dive sites: 33
Distance: 25 km (40 mins) east from the port of Semporna, and 45 km (80 mins) north east of Sipadan
Access: Resort day trips
Recommended length of stay: 6 days, or longer if combined with other nearby areas
Useful References

---
CUSTOMER TESTIMONIALS
... We got from you good service and quite fast response. Also you provided other things and clear way of handle the trip ... -- Lars Ojansuu, Finland. [More customer reviews]