>
Newsletters
>
April 2009
Dive The World Scuba Diving Vacations
April 2009 Newsletter Contents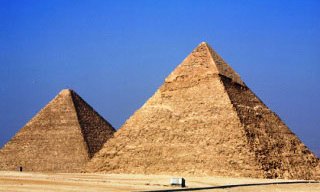 So here we are in the first half of 2009 and still the news channels are crammed full of stories about the world economic downturn. Well amid all the doom and gloom why not take a dip in the clear, warm-water environment of the Dive The World newsletter?
This time around, in addition to news on latest developments to the destinations we offer, there are some thought-provoking articles to get your scuba juices flowing.
So why not treat yourself for 5 minutes? Settle down with a nice cup of coffee and enjoy the Dive The World newsletter.
News!
Articles:
Diving News
The Red Sea
Having focused initially on South East Asia we are starting to spread out and cover more destinations elsewhere but still sticking to our principles of only recommending places where the diving is great. And lo, we doth lead our people to cross the Red Sea……..in a liveaboard. Parting the waves may be beyond us but what we can do is provide a select list of quality liveaboards covering both the Sinai Peninsula and the Southern Red Sea.
Names like SS Thistlegorm, Dunraven, Brothers and St Johns are synonymous with top quality underwater scenes and diving in the Red Sea is undoubtedly more easily accessed to many in Europe, Africa or the Gulf States than SE Asia. So if you haven't been then surely it must be on your 'To Do' list. If you have then you will surely welcome a return to the mighty Red Sea where there are always many special offers and latest deals.
Australia
How many other underwater environments are visible from space? To Australian divers, the Great Barrier Reef is a national treasure. An enormous wonderland of dive sites with many different environments and huge drawcards like enormous potato cod and minke whales.
To others, the Great Barrier Reef is to diving what Mt Everest is to climbing, the Granddaddy of them all. Australia is very well connected with flights and is much more easily accessible than many imagine. The journey is well worth it as you take your low flight over the reef or moor in remote areas over some exceptionally rich habitats. Australian liveaboards offer awesome diving vacations, great Aussie hospitality and satisfaction that you have dived on the largest reef on the planet.
Maldives Liveaboards
The Maldives represent one of the best dive vacation destinations on the planet. For many experienced divers it remains their No. 1 and the only spot to which they regularly return.
We have recently added to our list of Maldives liveaboard boats in the form of:
Dhoni Stella: 2 exclusive boutique liveaboards oozing with traditional Maldivian style.
MY Island Safari 2: Great value mid range comfort and class on this sleek motor yacht.
MV Princess Rani: Style and comfort on this impressive, multi-lingual liveaboard.
MV Leyla Sultan: Turkish ketch with great atmosphere for groups or full charter.
Facebook
You probably know about Dive The World's diving website, liveaboard website and blog, but did you know that we're also on Facebook?
The Dive The World Facebook Group is alive and well with an ever growing membership base. You too can join the Dive The World Facebook group and have your say on our wall, air your opinions on our discussion board or show the world where you've been diving by uploading or linking in your dive photos.
Are you ready for our Dive The World Facebook Group discussion? Have you read our article: Are you an annoying diver? Why not read it and then let us know what gets your goat when diving. Come on – vent your spleen and have a laugh at what annoys others ...
Featured Articles
Are you an annoying diver? Find out here…
You can choose your friends but you cannot always choose your dive buddies. Although the pleasure of the tropical sea and the joys of the underwater world make diving holidays the best kind of getaway, sometimes others can get under your skin. Dive bores, the smell of urine, bad divers or simply distasteful personalities can all come into play. Here we examine some of the cardinal sins and ask: Are you an annoying diver?
Spice up your life – Banda Islands and Raja Ampat
Indonesia is the world's capital in terms of scuba diving excellence. Imagine cruising the twinkling waters of the Spice Islands or around the lush green scenery of Raja Ampat on a beautiful schooner. Imagine exploring the diverse underwater realms of Ambon, Banda and Misool. In fact, don't imagine, read all about it in our Seahorse trip report.
Fin with Finesse
No, we are not giving any lessons in slicing off the fins of our underwater friends. We want you, our best underwater friends to know everything there is to know about the safest and most effective way to use your fins when diving. Up and down, frog kicking, ankle finning, different situations call for different methods. So get more of a kick out of diving and make sure you know when best to employ different finning techniques.
Creature Feature: Lionfish
Adored and feared in equal measure, the flamboyant and slow motion reef inhabitant that is the lionfish has captured the imagination of divers since ever the first frogman slipped beneath the surface. Is it to be avoided? Is it to be cherished? Get answers to everything you wanted to know about the lionfish but were too afraid to ask in this month's lionfish creature feature.