>
PADI Courses
>
Coral Reef Conservation
Diving Course
PADI Coral Reef Conservation Specialty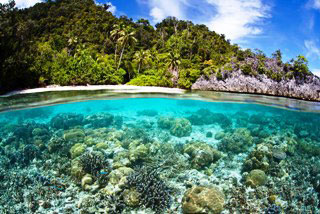 Everybody enjoys scuba diving or snorkelling on a healthy coral reef that is full of colour and marine life, yet many know very little about them and the importance of these ecosystems. The PADI AWARE - Coral Reef Conservation Specialty course teaches interested divers, snorkellers and non-divers alike, about the complexity of coral reefs and the vital role that these organisms play in the Earth's marine environment.
The programme familiarises participants with the current state of the world's coral reefs, what the major causes of concern are for their survival, what are the main contributory factors effecting coral reef health, and how they (the course participants) can help.
This classroom-based non-diving course includes:
An introduction to Project AWARE – a registered non-profit organisation, focussing on ocean protection
The importance of coral reefs to marine ecosystems and coastal areas, and ultimately to us
Coral reef ecology, biology, association and competition; how coral reefs function
The status of the world's coral reefs and why so many reefs are in serious decline
How participants can help, including responsible scuba diving and snorkelling practices
Anyone who has an interest in the underwater world can take this programme. There are no prerequisites to earn this non-diving certification, and it is open to all ages. The course programme is available in digital and paperback versions.
For further reading, visit our article on how to build an artificial reef. These reefs are playing an ever greater and more important role in preserving the world's marine environment.
Course Details
Number of Dives: 0
Duration: 1 day
Price: Courses price list
Location: This class is available at our 5 Star Dive Centre in Phuket, Thailand; as well as Mabul and Kota Kinabalu in Malaysia; Bali and Manado in Indonesia; and Taveuni in Fiji.


---
CUSTOMER TESTIMONIALS OF DIVE THE WORLD
... Prompt response to queries, particularly with regards to requests to the resort for hotel transfers ... -- Theobald Tio, Singapore. [More customer reviews]