Customer Guidance for Making Payments
Most Effective Ways to Pay for Your Diving Vacation
This guide is intended to help you select the most cost effective way to pay for your diving trip, while also asking you to consider helping us to minimise our collection costs.
One of the many benefits of booking your diving trip through Dive The World is that we offer a range of payment options to give you a convenient and cost effective way to pay. We recognise that international bank transfer fees, currency conversions and credit card fees can be a significant addition to your trip's cost. Most dive operators cannot offer the same range of payment methods. They will usually ask for payment in a specific currency to a bank account in their country, or a credit card payment with a surcharge to cover their collection costs.
Request for payment
When you make your booking with us we will send you a Provisional Booking Held Notification. This form will tell you the amount you need to pay. The amount will be expressed in the currency used by the operator (the source currency) that provides the trip but you do not have to pay in that currency. The form will also include instructions detailing the payment methods that we accept - bank transfers/deposits, bank card payments or PayPal. For many customers, this is all the information they need to make their payment. However, if you have any doubts about what is the best payment method for you then the following information below might help you make your decisions:
Bank transfers
There are ways to minimise the costs. We encourage customers to pay by domestic bank transfer/deposit where possible. We also endeavour to avoid unnecessary currency conversions by offering payment options in a range of major currencies.
Dive The World accepts bank payments by the following methods:
Domestic Bank Transfers/Deposits - This is the most cost effective way to send payment. It is generally low cost for both you and us. Of course to do this, you must have a bank account in the same country as us. We currently have bank accounts in the USA, United Kingdom, Australia, New Zealand, Canada, Thailand and Singapore.
Eurozone SEPA Bank Transfers - If you are in the Eurozone, you can pay us by SEPA transfers to our Euro bank account in the United Kingdom. This is also generally low cost for both you and us.
International Bank Transfers/Wires - If you are not in the USA, United Kingdom, Australia, New Zealand, Canada, Thailand and Singapore, and you want to pay us by bank transfer then you will need to make an international bank transfer. The cost varies from country to country but is generally around US$ 35.

You can avoid additional currency conversion costs (usually 1-2%) if your bank account currency is any of the following: USD, EUR, GBP, AUD, THB or MYR. If you do not have any of the listed currencies then we request that you send payment in GBP to the appropriate bank account as shown in our payment instructions. Simply convert the quoted price to your own currency using the current day's market rate of exchange on the Oanda website.

The main information needed to make an international transfer is the beneficiary's account name, account number and the receiving bank's SWIFT code. Other information that may be required are the beneficiary's registered address, bank name, bank country and bank address. All this information is provided in our payment instructions.

You may find that you do not have an option for international bank transfers in your online banking system, in which case you will need to use your telephone banking or visit your bank in person.

Please note that if your payment is for a relatively small amount, e.g. under US$ 500, then it is probably more cost effective to pay by bank card than by international bank transfer.
Credit card / Debit card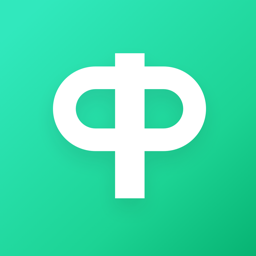 Dive The World accepts bank card payments using an on-line encrypted payment facility provided by Pomelo Pay

. You can pay by Visa or MasterCard. Click on the relevant link in the email that we send you and follow the simple instructions on the website. Please have your full bank card details and billing address handy, together with your telephone number and email address.
We can accept card payments in USD, EUR and GBP. You should select the currency your card is denominated in to avoid credit card currency conversion fees (usually 2.5%). Should the use of a foreign exchange rate be necessary, you will be first advised of and then charged the amount at the bank's rate of exchange.
We are charged collection fees for receiving bank card payments. Dive The World accepts this fee and, unlike many operators, we do not pass it on to our customers. We want you to choose the payment method that is most convenient for you.
PayPal
If you have a PayPal account you can pay directly to ours using our email address accounts@dive-the-world.com. We ask that you send payment in GBP.
---
CUSTOMER TESTIMONIALS OF DIVE THE WORLD
... I couldn't fault the service provided by Dive The World. The staff were excellent, very friendly, very accommodating, very professional. ... -- Frances Evans, Germany. [More customer reviews]