>
Newsletters
>
January 2014
>
What's Coming Up
Maldives Scuba Diving Newsletter
A Look at What's Coming Up
We always like to take a look into our crystal ball and see what fun is on the horizon for those who want to start making dive plans now ...
Indian Ocean Specials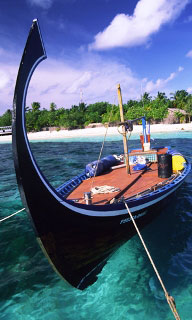 It is high season in the best dives spot of the Indian Ocean: Maldives and the Andaman Sea (Thailand and Burma). High season continues in all 3 of these destinations for the first few months of 2014 and there are some great deals to be found, so check out our:
Thailand liveaboard early bird specials - save up to 15%:
Maldives liveaboards - save up to 50%
Give yourself a Galapagos gift!
Now is also a great time to be thinking about the Galapagos. Although the busiest season is July to December, the January to June period can have brilliant diving conditions and awesome sightings. There are some curently great offers around: Humboldt Explorer.
Hammering Down the Price of Hammerheads
If Malaysian Borneo is more your cup of tea, then how about turning your attention to Layang Layang where hammerhead shark encounters are plentiful and there is a great early booking offer where you can save big bucks or win a dive computer. This great offer is valid for stays up to the end of March so get a move on!
As usual, there is plenty going on at this time of year. If any of the above gets you excited then let us know and we'll help you make it happen.