>
Dive Destinations
>
Indonesia
>
Sangihe Archipelago
Your Guide to Diving in Sangihe Archipelago
The Ring of Fire
Located off the north east peninsula of North Sulawesi, the Sangihe Archipelago is made up of a chain of around 40 volcanic islands, some of which rise majestically to over 1,500 metres above sea level.
Beneath the surface these waters are some of the deepest in the world and the currents rising up from the depths are rich in plankton and other nutrients attracting a vast array of diverse marine life to this Manado liveaboard diving destination.
Dive Site Descriptions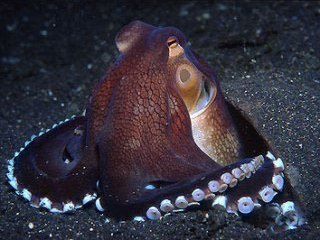 Drowned Village
This amazing dive site is thought to have been created when the devastating earthquakes of 1963 caused the village to collapse beneath the waves. Like something out of Atlantis, you can descend down and explore the buildings and fields where locals once lived and worked.
This is an unforgettable experience scuba divers as they explore the numerous doorways and tunnels covered in a wealth of black corals. You'll feel like an archaeologist on a discovery mission as you wonder at the manmade topography - an unusual occurrence under the waves!
Ruang Island
Ruang is a dormant volcano and an awe-inspiring Sangihe diving site. The sheer size of the seascape cannot help but impress and the scenery above the surface is just as spectacular as below.
You will find every single colour, size and shape of crinoids and sponges imaginable, providing an amazing background as you fin alongside the numerous sharks, dogtooth tuna and huge gatherings of barracuda that reside here.
How to Dive Sangihe
If you want to dive here then you've really no other option but to board one of the few Sulawesi liveaboard charters that visit there.
The Sangihe Archipelago Diving Season
You can dive the Sangihe Archipelago at any time of year but the seasons dictate varying sea conditions. The best time to go is during the dry season from March to June when visibility is at its best. The winds that occur from July to October and frequent rain in November and December can reduce visibility during these months.
Sperm whales calf in this area between March and August each year.

Reef Summary
Good for: Small animals, large animals, reef life and health and value-for-money
Not so good for: Wall dives and non-diving activities
Depth: 15 - 40m
Visibility: 8 - 30m
Currents: Can be strong
Surface conditions: Can be rough
Water temperature: 26 - 30°C
Experience level: Intermediate - advanced
Number of dive sites: >50
Distance: ~220 km north of Manado (11 hours)
Access: Manado liveaboards
Recommended length of stay: 5 - 7 days
Useful References


---
CUSTOMER TESTIMONIALS OF DIVE THE WORLD
... I thought you did a very nice job responding to me before my trip and making it easy to get signed up ... -- Ken Fisher, USA. [More customer reviews]