>
Dive Resorts
>
Fiji
>
Vanua Levu
Savusavu Scuba Diving Vacations
Vanua Levu Tourist Information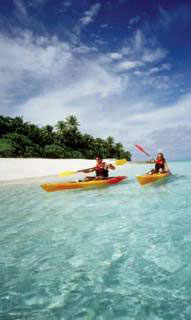 The second largest of the Fiji islands, Vanua Levu is only a short flight away from Viti Levu but manages to combine a feeling of remoteness and purity of Fijian culture, while still playing host to some of the country's finest resorts.
Inland is lush mountainous terrain home to some rare and intriguing wildlife, while the heavily indented coast is fringed by some of the most fabulous reefs in Fiji. Savusavu provides you with top class accommodation, incredible diving on your doorstep and plenty of topside distractions for nature lovers.
Savusavu has become the central tourist hub for the island and has been dubbed the 'Hidden Paradise' by locals who no doubt wish it to be less hidden. The town is popular with yachties passing through the Fiji islands and expats who failed properly to pass through and have instead set up home here.
• View a map of the Fijian Islands

The rest of this page contains information about:
Got a question?
Have a look through our Frequently asked questions
How to Get There
Fiji Airways

runs daily services between Nadi/Suva and Savusavu, taking between 45 minutes and 1 hour, at a price of around US$ 120 each way.
Sightseeing and Adventure in Vanua Levu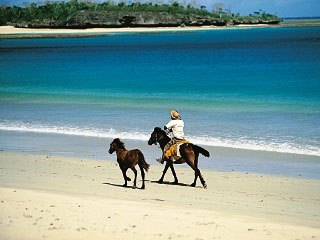 Getting around downtown Savusavu couldn't be easier as it all centres around 1 main road. It could be the inspiration behind U2's 'Where the Streets Have No Name' since the streets ... have no name ...
The town is the centre of all activity on the south of Vanua Levu and therefore has banks, ATMs, a post office and an internet outlet or two as well as a private health centre if you have picked up any nasty ailments that require attention. One of Savusavu's main features is as a marina. There are 2 which are worth a stroll around and can act as one stop shops for all your tourist needs. You will often see groups of yachties hanging around in white shorts quaffing a cold beer as their vessels are moored nearby.
Kayaking is a popular distraction for tourists staying here and range from short afternoon excursions to several days journeying, staying in local villages and soaking up the atmosphere. You can do this on a hiking tour also if you don't like the idea of paddle power. Both these types of tours can be arranged in Savusavu.
The Waisali Rainforest Reserve is about F$ 20 by taxi from town and is a nice spot for a ramble through dense rainforest where you can marvel in the cooling spray of the waterfall. Ornithologists should head to the Tunuloa peninsula where winged delights include the rare and fabulous silk-tail.
Savusavu scuba diving and cruising are both of course very popular activities.
Beaches
Vanua Levu's volcanic nature means white sandy beaches are few and far between. What it does have is a varied and inticate coastline, which means the shore is best explored by kayak.
Entertainment, Dining & Nightlife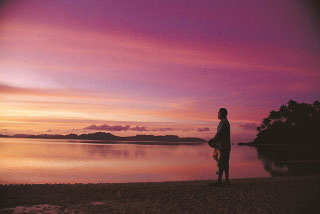 There are a variety of small places around Vanua Levu where you can buy a beer and get chatting to the locals. The marinas are normally popular evening hang-outs and are good for drinks by the water's edge. You will always find expats relaxing here for whom such an experience is a daily occurrence.
For a slightly more local flavour there is a big bar which you will recognise by the ghastly country and western music playing, where local farmers tend to congregate to play darts and pool and seemingly pretend to be from Texas for some reason.
There is a reasonably good choice of hotels, cafes and restaurants in Savusavu which should cater to your dietary needs. Fijian and Western dishes are obviously commonplace with Indian and Chinese cuisines also well represented. Many of the restaurants have fine sea views from balconies and verandahs.
There is also a supermarket for fresh fruit and vegetables as well as Yaqona (for making kava) and fabulous smells waft out of a bakery in the morning where fresh and delicious bread and pastries are lovingly baked.
Shopping in Savusavu for tourists is limited to food and drink and handicrafts. There is an art gallery which sells paintings and sculptures crafted by the hands of local artists. Wooden and woven handicrafts are also available in the market.
The Local People
Vanua Levu is home to 18% of Fiji's population and in the Savusavu region the indigenous Fijians are the predominant race.
Local Transport
Local buses service the island along its better roads such as the Hibiscus Highway. Both the bus station and the taxi stand are in the town centre. Taxis which can be reserved or hailed on the spot are good value if you are not a lone traveller.
4WD cars can be rented in Savusavu or Labasa and can be left in Savusavu if you have rented them for more than 3 days. Resorts will run pick up services from the airport.
Interested?
Are you interested? If you're keen to dive the Somosomo Strait, then click below to check your options now for:
Be sure to book up in plenty of time to avoid limited choice! The best Savusavu scuba opportunities are booked by repeat customers who book well in advance to ensure their reservation!


---
CUSTOMER TESTIMONIALS OF DIVE THE WORLD
... When it comes to your service I have only good things to say. From the first mail untill the booking was made. The strong part is your range of choice and quick response on mail and phone. Can't find anything you could do better ... -- Lars Wilhelmsson, Sweden. [More customer reviews]