>
Newsletters
>
December 2016
Scuba Diving Trips Newsletter
December 2016 Contents
2016 has been a stinker of a year. Our best-loved musicians and entertainers are dropping like flies. Political uncertainty and polarisation seem to be sweeping the globe. Even the new season of 'The Walking Dead' is awful. Don't take it any more. Fight back. Make 2016 great again. Rekindle your passion for the underwater world!
This is the latest Dive The World newsletter, full of interesting morsels of news and excitement! Custom-built to pull you out of your funk!
Find out about our amazing experience on a Red Sea liveaboard diving trip this year. Let us inspire you with travel suggestions to places that are at their best in the coming months. Learn all about the amazing reef predator that is the trevally. Educate yourself about the consequences of heart disease for divers. Fun, facts and fascination...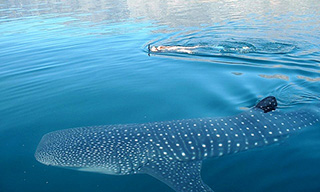 Dive News:
• What has been going down at Dive The World?
Features:
• Where is the best diving over the next few months?
• Diving and heart disease - can the show go on?
• Trevallies - voracious reef predators
• Check out our Red Sea dive trip report on MY Blue Seas
Diving News
New Dive The World liveaboards
Saba & St Kitts: MV Caribbean Explorer II
Turks & Caicos: Turks & Caicos Explorer II
Dominican Republic: Turks & Caicos Explorer II
Thailand: MV Sawasdee Fasai
New website features
Based on visitor feedback we are busy updating lots of our website features. Have you noticed the new masthead carousel of images when you land on our site? How about the easy-to-use mega menu that appears when you use our main navigation? Or our new and improved liveaboard search box?
We have made some good changes and there are plenty more to come. So watch this space and thanks for all your feedback!
Featured Articles
What's Coming Up
Do you have half an eye on a scuba diving vacation in the coming months? Let us help you with some ideas. Peak diving season? Seasonal creatures? Whatever you desire, we can guide you in… What's Coming Up ....
Diving and heart disease - can the show go on?
Heart disease is a very common condition these days, unfortunately. But does it have to mean the end of your scuba diving career? What do you know about heart disease? Get clued up … Diving and Heart Disease ....
Trevallies - voracious reef predators
One of the less celebrated fish encountered by scuba divers, trevallies are a surprisingly interesting subject! They are serious predators, perfectly equipped for lightning strikes on smaller reef fish, often in full view of divers. How much do you know about them? Find out more … Creature Feature: Trevallies ....
Check out our Red Sea liveaboard safari report on MY Blue Seas
Sometimes amazing things happen when you least expect it. So it was when our Sheldon Hey went for a liveaboard dive trip to the Red Sea - Brothers, Daedalus and Elphinstone. He wasn't expecting to be blown away by his encounters, but he was. Share in his experience with our …M/Y Blue Seas trip report ....


---
CUSTOMER TESTIMONIALS OF DIVE THE WORLD
... All the service package was great - The responsivness, the thoroughness, the attention for details ... -- Sergio Bariviera, Singapore. [More customer reviews]