>
Dive Resorts
>
Indonesia
>
Sulawesi
>
Gorontalo
Gorontalo Diving Holidays
Travel and Tourist Information
A cultural alternative in northern Sulawesi, Gorontalo City is the capital of the new Gorontalo Province and nestles on the calm waters of the northern shoreline of Tomini Bay, on the southern fringe of Sulawesi's protective northern arm. Here the weather is balmy and equatorial, the landscape punctuated by chains of mountains.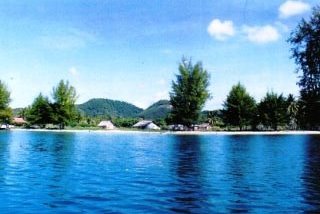 Being the main gateway to the travel mecca of the Togian Islands and only a 1 hour flight from Manado, Gorontalo is easily reached and often passed through. However, stop to have a look around and you may be surprised by what Gorontalo has to offer, besides its unique diving environment.
Life here is quiet and simple, like a clean and friendly, rural country town. Tourists are virtually unknown in town, so you can experience the cultural, daily workings of a Sulawesi town, unaffected by the tourist buck. No one here trying to sell you a suit or fake tourist knock-offs.
• View a map of Sulawesi

The rest of this page contains information about:
Got a question?
Have a look through our Frequently asked questions
How to Get There
Gorontalo is 230 km west southwest of Manado and you can get there by:
You can fly to Gorontalo from Jakarta via Makassar (about 4 hours) with Lion Air, Garuda and Sriwijaya Air, who both have daily flights.
Alternatively, you can fly into Manado from Singapore with Silk Air, and then on to Gorontalo. There are regular flights (but with changeable schedules) from Manado to Gorontalo with both Wings.
You should be able to book direct online with Indonesia's domestic airlines and pay with your debit/credit card. If you experience problems, please ask us for help.
Gorontalo's Climate
Lying close to the equator, the temperature here in Gorontalo is a near constant 33°C all year round, with humidity about 83% and rainfall of 1,500 mm per annum (about half that of nearby Manado).
Rainy season runs from December to March, but the rain is only intermittent, tropical downpours rather than incessant and torrential.
The north westerly winds blow from April to November, churning up the waters and creating surface swells in Tomini Bay. Therefore, we recommend you visit from November to April, when the seas are calmest.
Sightseeing and Adventure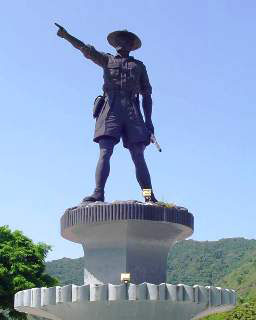 Formerly called Dumoga-Bone, Bogani Nani Wartabone National Park protects 300,000 hectares of rainforest between Gorontalo and Kotamobagu in North Sulawesi. Most of the park consists of dense jungle and steep mountains, some rising to 2,000 m in elevation. The park's interior is rich in animal life. Most of Sulawesi's 80 endemic birds live here. Although babirusa, anoa, and tarsiers inhabit the park, they usually remain hidden from sight. From Lombongo Hot Springs, hikers can take a jungle trail along the stream to the first waterfall, which is about 20m high. Watch for butterflies. For the adventurous who come prepared, a trail across the stream climbs the mountain to a 30m high waterfall several kilometres away. Be sure to bring plenty of water. The best time for hiking is dry season, especially June, July and August. The park entrance is 20 km from Gorontalo City.
You can begin exploring Gorontalo's multi layered history at the Benteng Otanaha Historical Site. About 8 kilometres from town, this complex of 3 small forts provides stunning views of Gorontalo's interior valley and Lake Limboto. Visitors can climb the 351 steps or take a paved road behind the fort to the top. Benteng Otanaha's fascinating history began in 1525.
Built in the 15th century by the Portuguese, the single fort at Benteng Oranye Historical Site is located on Gorontalo's north coast off the Trans-Sulawesi Highway east of Kwandang, some 45 km away. Walk down a small hill from the highway and take the foot path to find the 178 steps leading to the fort. Views from of the ocean and nearby islands are quite beautiful.
Shaded by pine and coconut trees, white sand beach at Boalemo offers calm waters for swimming and sunning. In addition to a restaurant, cottages are also available. Boalemo is on the road from Gorontalo to Marisa.
The grave site of Ju Panggola is said to date from the 14th century. Local people visit the site to pray, believing that the location has special supernatural powers. It's about 9 kilometres from Gorontalo City.
Dining Out & Nightlife
There are a few restaurants in town dealing exclusively in Indonesian and Chinese cuisine. There's also a more upmarket restaurant on the coastline just out of town, with tables on the water's edge and live music. It's a good idea to bring an Indonesian phrase book as the menus are not translated into English.
Gorontalo is famous for its distinctive corn chowder called binte biluhuta. It is made with corn, shredded coconut, cilantro leaf, and fish or tiny shrimp. On the side are chopped red chillies, sweet soy sauce, lime wedges, and monosodium glutamate to be added according to your taste.
There is a night market in town selling authentic local dishes and a couple of cafes for party time.
Local souvenirs popular from the area include the colourful and soft Krawang embroidery. You can buy this from several souvenir shops dotted around central town.
Gorontalo also has a couple of well stocked modern supermarkets, where you can stock up on life's essentials and conveniences.
Please note that although ATMs accept foreign cash cards, the banks will not exchange any currencies other than US dollars. So, make sure you change all your Russian rubels in Singapore before your arrival.
History
In 1525, 3 small rock forts were built overlooking the waters of Lake Limboto with Portuguese assistance. Still in place today, the Fort Otonaha complex provides wonderful views.
The Spanish also entered the area in limited numbers via the Philippines during the mid-1500s. They introduced corn, tomatoes, chilli peppers, horses, and the afternoon siesta to Gorontalo, all of which are an integral part life today.
The Dutch under the aegis of the United East India Company (VOC) worked to wrest control of the lucrative spice trade away from the Sultanate of Ternate and push out all other European competitors. Gradually, the Dutch gained political control here and ended the power of the local kings.
The people of Gorontalo are very proud of the fact that they actually achieved independence from Dutch rule in 1942 - 3 years before the rest of Indonesia. This was partly through the efforts of the guerrilla/freedom fighter and local hero Nani Wartabone, who forced out the occupying Japanese during World War II.
Since the city escaped Allied bombing during the war, a number of Dutch-era buildings are still standing. Although many are in poor repair, Gorontalo City has a distinctive colonial appearance.
The People of Gorontalo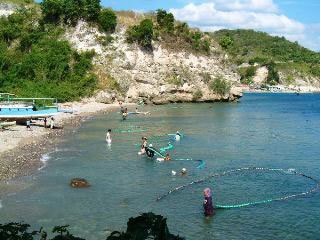 There's about 840,000 people living in Gorontalo Province and they speak their own distinctive language. Visitors find that people here are extremely friendly and outgoing. The city is fairly well spread out and remains pretty clean.
The Gorontalese are mainly Muslims, and are relatively affluent by Indonesian standards. Islam arrived in 1566 during the middle of a bitter 200-year long civil war.
Local Transport
Bentor
Bentor is the name for the 3-wheel motorbike taxi that takes 2 passengers, sitting in the 2-wheeled section at the front, and is powered by the rider from behind. These are quick, convenient and inexpensive.
Bendi
Trundling along in a traditional horse-drawn cart is surely the most picturesque mode of transport in North Sulawesi. Bendis outnumber mikrolets in Gorontalo, especially in the rural areas.
Mikrolet
Check out the front windscreen of these blue minibuses to see the destination. Unless you are travelling a great distance these rides tend to cost next to nothing.
Interested?
If you're keen to find out what all the fuss is about with Gorontalo, then click below to check your options now for:
Be sure to book in plenty of time to avoid limited choice! The best diving opportunities are booked by repeat customers who book well in advance to ensure their reservation!


---
CUSTOMER TESTIMONIALS OF DIVE THE WORLD
... Good prompt responses with the various dive trip options that were available to me when I was trying to sort out which trip to take ... -- Crispin Rowell, United Kingdom. [More customer reviews]